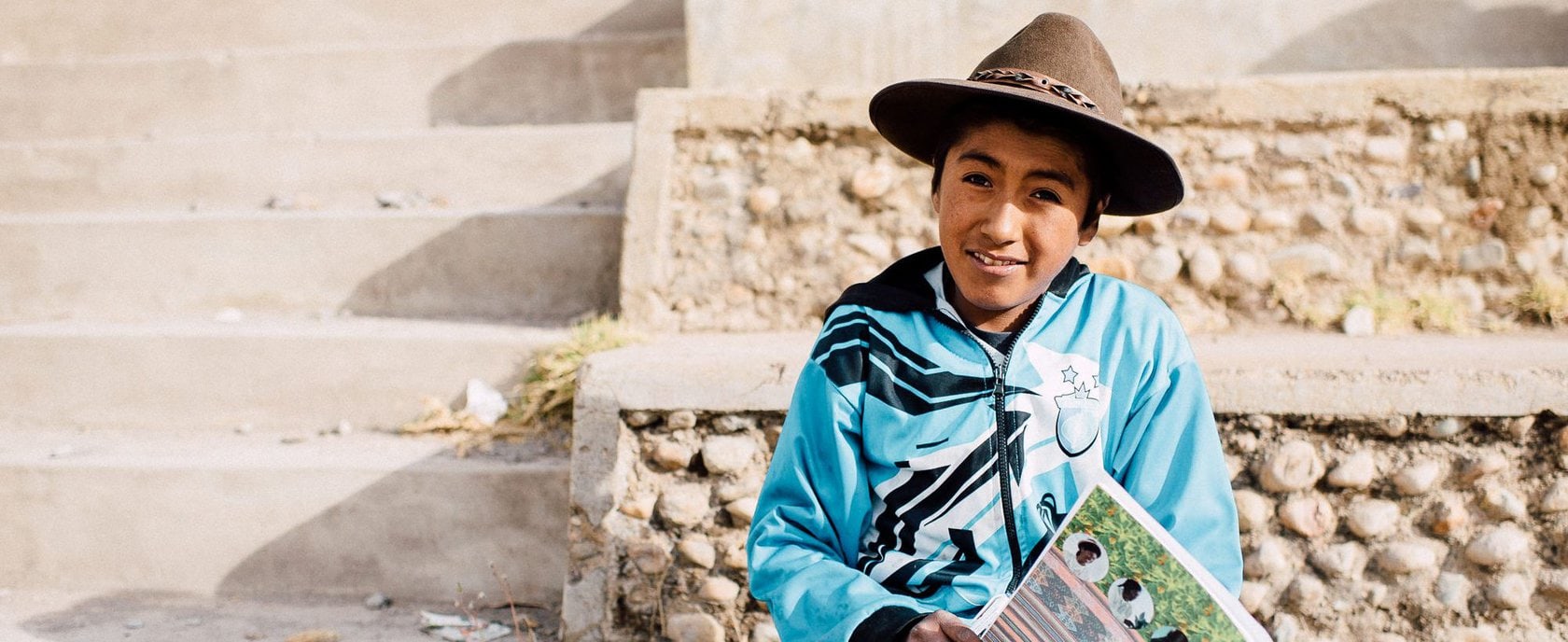 December 5, 2022
Simone Dollinger, who coordinates the theological education projects in Latin America for Mission 21, has been on the road a lot in recent months: Among other things, she traveled to an indigenous congregation in a Pentecostal church in the southern Andes of Peru and visited a Protestant church in Lima. One thing in particular struck her:...
December 1, 2022
Mission 21's Youth Embassy Program, which brings together young people from around the world, runs for three years at a time. As we wrap up, we look back - and ahead: As of now, the call for proposals for the 2023-2025 Youth Embassy Program is open. The Youth Embassy Program offers young adults from Africa, Asia, Europe and Latin America the opportunity to get to know each other,...
November 28 2022
Daniel Gloor works as a theology lecturer in Malaysia. The coexistence of different religious groups is a central theme in his everyday life. He teaches the subject "World Religions" at the Theological Seminary in Sabah and experiences there that his students are partly afraid to deal with other religions. They fear that studying other religions could...
November 14, 2022
Many girls and women around the world do not have access to sanitary pads or other hygiene products during their menstrual period. This has serious consequences: They have to resort to unhygienic means during their period, which are associated with considerable health risks. Girls are often unable to attend school during their periods. In Nigeria, our...
12 June 2022
18 young adults from Africa, Asia, Europe and Latin America were together in Switzerland: The youth ambassadors in the Mission 21 network spent two inspiring and horizon-expanding weeks. At the final "International Youth Summit" they developed concrete plans that they will implement after returning to their countries.
March 10, 2022
Art as a bridge between cultures: The 2022 symposium addresses the peace-building potential of art in intercultural dialogue.
November 12, 2021
On Future Day yesterday, Thursday, Mission 21 welcomed potential future employees. The young group of kids between 11 and 14 years old whirled through the offices on a post run and learned how Mission 21 works for more justice.
November 11, 2021
On Saturday, November 13, 2021, young@mission21's JointAction 2021 will kick off. Under the motto "We eat the world," the Mission 21 youth community will share recipes and information about nutrition for two weeks.
29 October 2021
"We feel committed to the preservation of creation": That's what director Hannes Liechti from Theater Johannes in Bern says. What is meant is the topic of climate justice. "Enough talk, get up now!" is the name of the latest production by the church theater ensemble. The premiere was on October 31. The play is about the story of Greta Thunberg...
September 28, 2021
Mission 21's online webinars on mission history trigger a positive media response. Radio SRF 2 Kultur reports in detail on Mission 21's transparent approach to mission history. And the Interkantonale Kirchenbote devotes an entire newspaper page to the topic.