Campaign 2022: Thanks to education, we determine our own future.
With our 2022 campaign, which runs from 11 September to 1 Advent on Mission Sunday, we are focusing on our education work in Southeast Asia and Switzerland.
Together with our 20 or so partner churches and organisations in Indonesia, Malaysia and Hong Kong, we are working hard to ensure that more and more girls have the chance to lead a self-determined life without violence and exploitation thanks to education.
For young people and adults in Switzerland, we convey the importance of education as a sustainably effective measure to promote gender justice in the global South. We offer insights into global contexts, give impulses for one's own context and motivate people to act in solidarity. Together with you, we would like to make this work visible in the parishes.
Join us in working for peaceful, inclusive and just societies. We look forward to your donation.
The 2022 campaign runs from September 11th to November 27th.
Educational work in Southeast Asia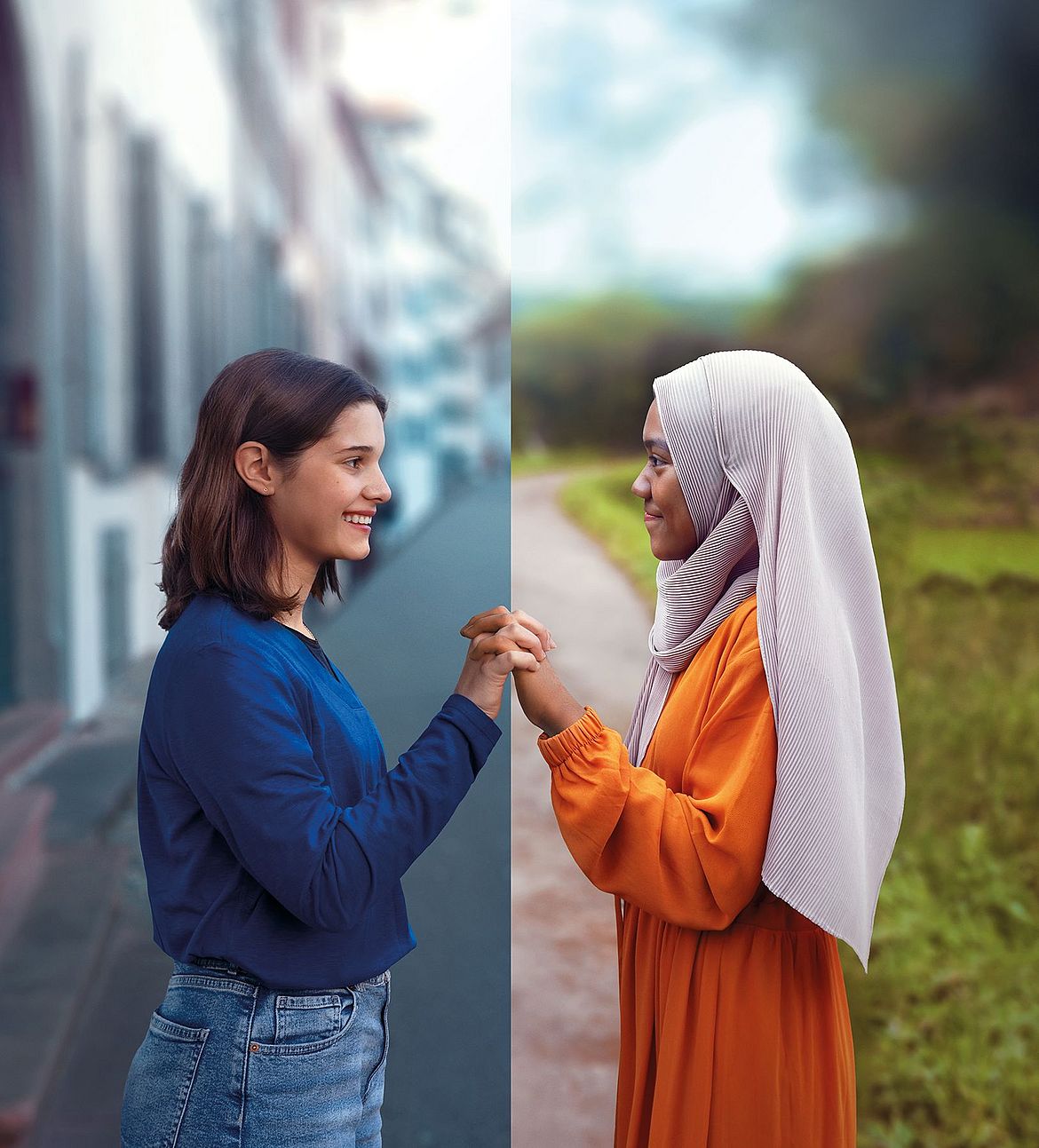 A self-determined future - this is not a matter of course for women in Indonesia. On the contrary: women are still disadvantaged in this country. This is evident in the family, in educational opportunities and also in the issue of violence: Indonesian women are strongly affected by domestic violence, are exploited or abused as labour migrants and are also often pressured to keep silent about violence they have suffered in order not to damage the "honour of the family". One reason for this situation can be found in the social norms. Indonesia is a predominantly patriarchal society.
As subordinate members of society, girls and women also feel the consequences of the sometimes great poverty more strongly. For example, many girls have to finish their education at 15 or 16, they are forced into marriage and have to work in agriculture and the household. Or they are sent abroad by their families as migrant workers to support the family with remittances. Many women experience abuse or exploitation and return to Indonesia traumatised.
The organisation "Sapa Foundation" stands up for the rights of these girls and enables them to find their way into a self-determined future with educational scholarships.
"One day I will prove that learning was useful. I want to become a midwife."
- Popi, 17, from West Java
Popi lives in the village of Ancolmecar in West Java, Indonesia. The fact that she wears the school uniform and sits in school every morning at 7am to study is special. When she was 15 years old, she finished the school year at the top of her class. But other issues were important in the family. To this day, money is not only lacking for schooling, but sometimes also for daily meals. At the same time, a potential husband expressed interest in Popi. In Indonesia, marriage is only allowed from the age of 19, yet every sixth girl is younger than 18 when she gets married. The parents' decision was made quickly: Popi should marry immediately to relieve the family financially.
Popi found help from the organisation "Sapa Foundation". The NGO campaigns for women's rights and against domestic and sexual violence. They cooperate closely with the GKP, Mission 21's partner church, which is also committed to women affected by violence and gender justice and runs an emergency shelter for women.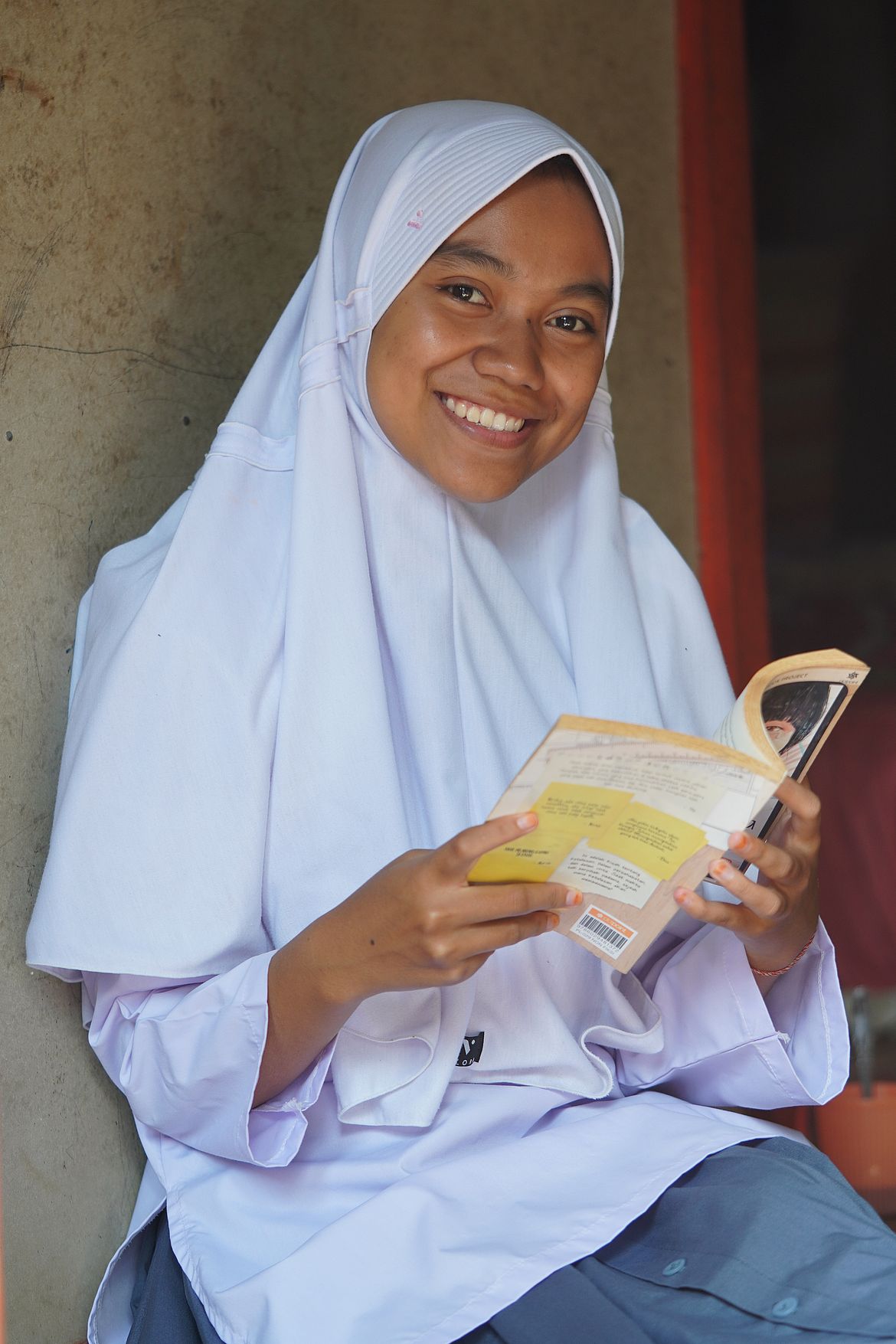 Educational work in Switzerland
With the course "Respect instead of Exploitation!", we give young people in Switzerland an understanding of the situation of girls of their age group in Indonesia and in our country. With our educational programme on gender justice, we contribute to the understanding of global connections and motivate people to act in solidarity. We offer church congregations a variety of opportunities to work together as a global church for a more just world. Peaceful, inclusive and just societies require education for all and encounters at eye level. Join us in working for this and support our educational work in Switzerland.