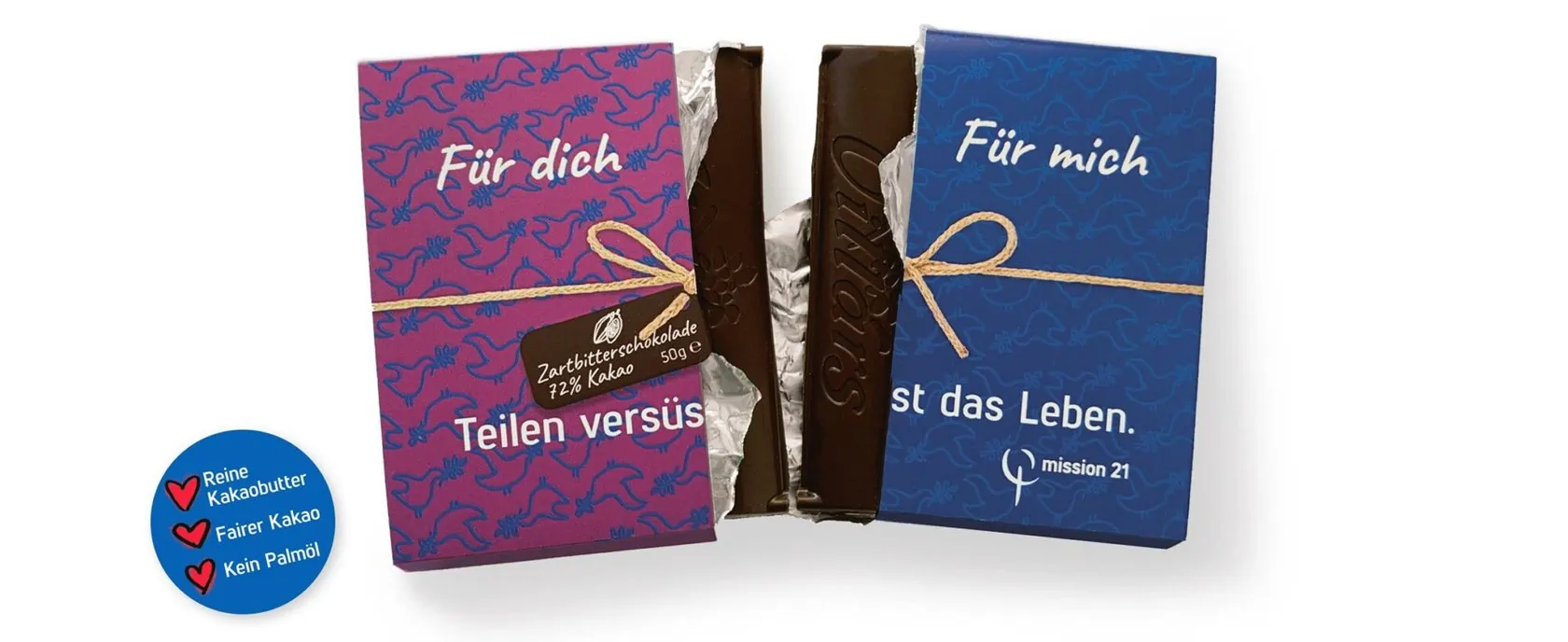 Solidarity chocolate: Sharing sweetens life
Order now our solidarity chocolate made from the finest ingredients for sale, to give away or to enjoy yourself
Enjoy. We have developed the chocolate together with the renowned manufacturer Villars S.A. in Fribourg, which initiated the guidelines for sustainable and fair trade for chocolate manufacturers.
Half of the sales price will be donated to our projects, thank you very much!
Price: CHF 5 / piece (50 g)
Available in milk chocolate (32% cocoa) or dark (72% cocoa).
Order you via our online store or by ► Mail as well as under Tel.: 061 260 22 36.  
Would you like to learn more about our 2022 campaign? With our 2022 campaign, which was launched by the 11 September to 1 Adventt on Mission Sunday, we focus on our educational work in Southeast Asia and Switzerland. Together with our 20 or so partner churches and organizations in Indonesia, Malaysia and Hong Kong, we are working hard to ensure that more and more girls are given the chance to lead a self-determined life without violence and exploitation thanks to education.