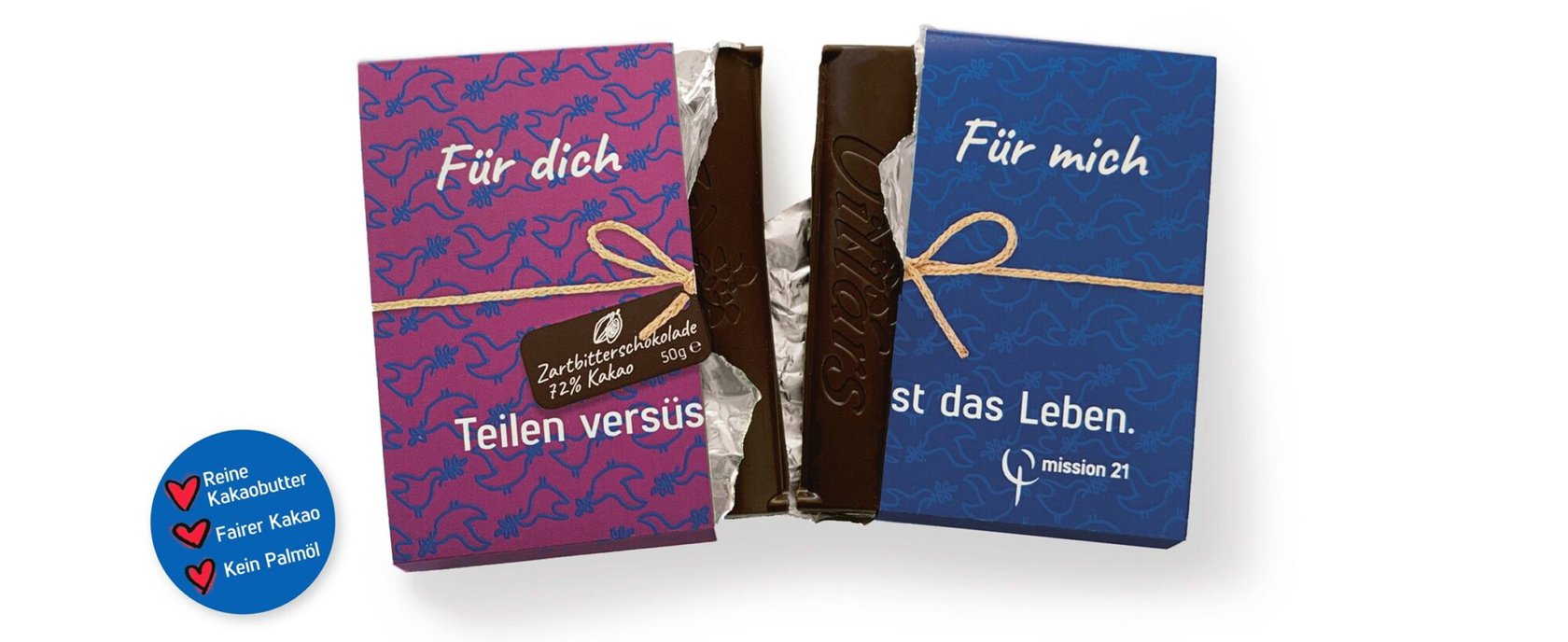 Solidarity chocolate: Sharing sweetens life
Order now our solidarity chocolate made from the finest ingredients for sale, to give away or to enjoy yourself
Enjoy. We have developed the chocolate together with the renowned manufacturer Villars S.A. in Fribourg, which initiated the guidelines for sustainable and fair trade for chocolate manufacturers.
Half of the sales price will be donated to our projects, thank you very much!
Price: CHF 5 / piece (50 g)
Available in milk chocolate (32% cocoa) or dark (72% cocoa).
Order you via our online store or by ► Mail as well as under Tel.: 061 260 22 36.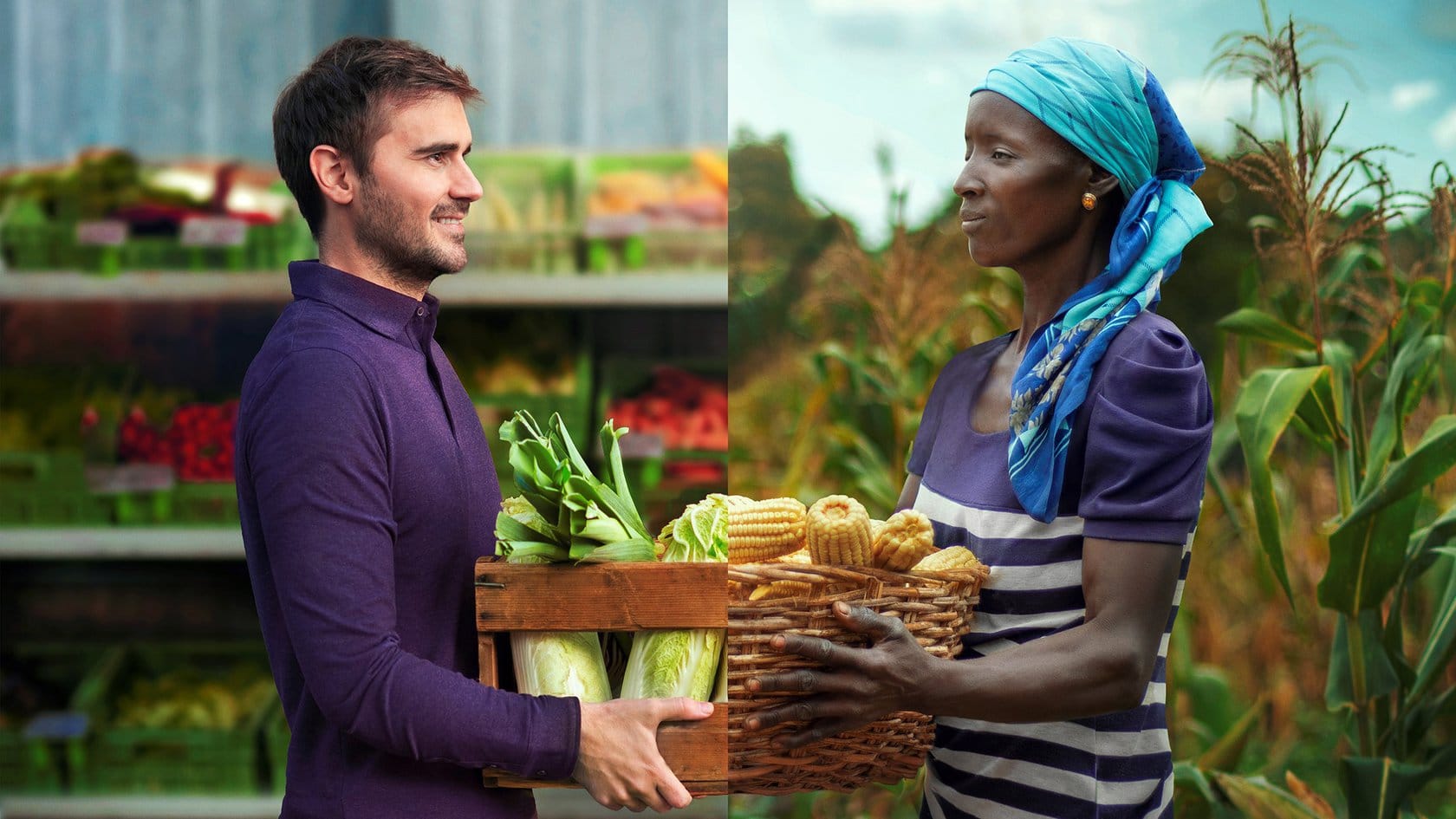 "Education determines what we harvest in the future"
Nigeria is by far the most populous country in Africa. Around 225 million people live in the West African state and the population is constantly increasing. Poverty is high and Nigeria's agriculture is under pressure, also due to climate change.
With our 2023 campaign, we show how important education is for ecologically sustainable development - in Nigeria and also in Switzerland.