As part of our annual campaign to strengthen the rights of women* and as part of the national action week "16 Days Against Violence Against Women*", Mission 21 addresses sexualized violence against women* in an international online conversation with experts from Indonesia, Peru and Switzerland.
Thursday, November 17, 2022, from 6 to 7 pm CEST, online
Our guests discuss sexualized violence against women in their countries and how they strengthen women's rights in their daily work. Differences and similarities between the women's shelters in Peru, Indonesia and Switzerland illustrate the worldwide network and solidarity of women in favor of global gender justice.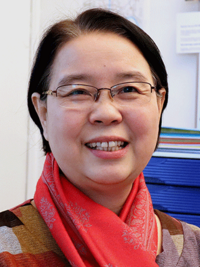 Reverend Karmila Jusup founded the Indonesian Women's Crisis Center Pasoendan-Durebang in West Java in 2013 to support victims of domestic violence, offering them safe shelter, health services and counseling. The center has also become a safe haven for Indonesian migrant workers returning from Hong Kong, Taiwan, Korea and Malaysia.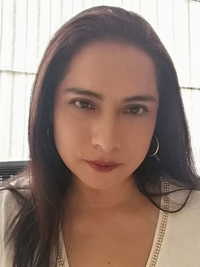 Liz Meléndez López is a feminist sociologist and director of the Flora Tristán Center for Peruvian Women. The Flora Tristán Center has worked for more than 41 years in defense of the rights of urban and rural women, democracy and gender equality from a feminist perspective. It is a reference institution in the country and in Latin America.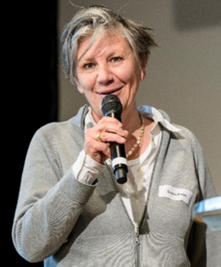 Susan A. Peter is the executive director of the Zurich Women's Shelter Foundation. She was also on the board of the umbrella organization of women's shelters in Switzerland and Lichtenstein (DAO) until 2021. She was a long-time employee of the Frauenhaus Zürich and in various socio-educational institutions for women and girls.