Mission - Slavery- Colonialism Revisited
What role did Christian missionary societies play in the context of slavery and colonialism? Are they historically entangled with racism and discrimination? Mission 21 brings the multi-layered history of Christian missions, colonialism and slavery into focus in order to sharpen the perception for the current social debate on racism and discrimination. Transparent and scientific research on the history of Christian missions is an important concern of Mission 21, and we support the critical examination of our, or rather the history of the Basel Mission. We hope that we can make a constructive contribution to important socio-political debates, such as the one on racism and discrimination.
The role of Christian mission societies in the context of slavery is ambivalent. The leadership of the Basel Mission was strictly against slavery in the areas where it operated in Africa. However, certain missionaries on the ground only adhered to these guidelines after long discussions with the headquarters in Basel.
The study of slavery shows that it manifested itself differently in various cultural and historical contexts. The transatlantic slave trade is not synonymous with indigenous forms of slavery on the African Gold Coast in the 19th century. What can we learn from the historical entanglements and conflicts of mission with colonialism and slavery for our present-day approach to racism and discrimination?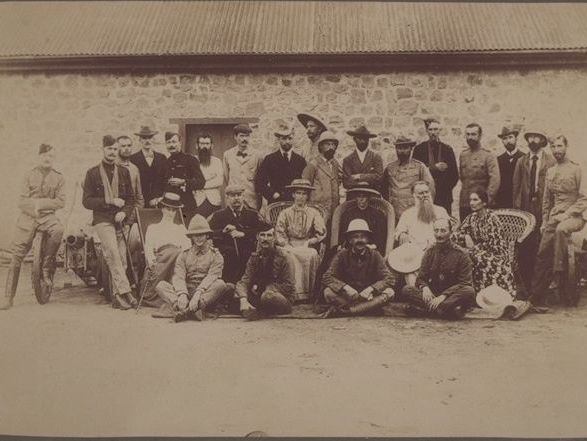 The Basel Mission, like many other missionary societies in the 19th and the beginning of the 20th century operated largely in countries that were colonized by European states. Missionary societies co-operated with the colonial administrations, but when their interests were not met, conflicts with the colonial administrations emerged. In the case of the Basel Mission in Cameroon and the American Board of Commissioners for Foreign Missions in Liberia in the 19th century, both mission societies sided with the indigenous population when they became convinced that the colonial government oppressed these people. At the same time, this resistance to the colonial governments was also borne out of a necessity to ensure the success of their evangelization efforts by safeguarding their access to the indigenous population as well as new territories. The relationship between the missionary societies and the colonial governments was therefore at times marked by tensions.