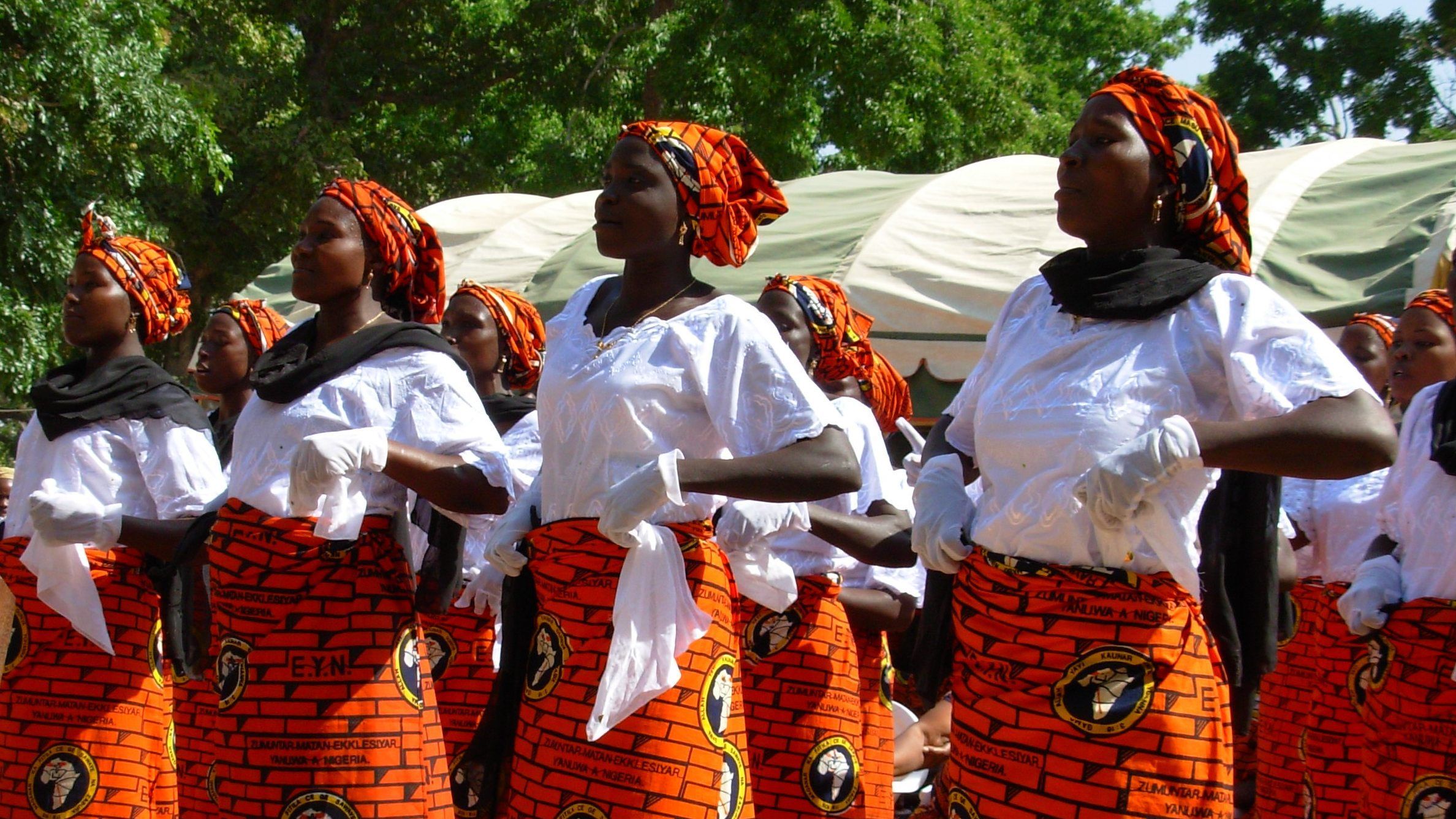 EYN, Church of the Brethren
The Church of the Brethren, Nigeria (Ekklesiyar Yan'uwa a Nigeria / EYN) evolved from the missionary work undertaken by the American Church of the Brethren (COB); in 1923, their first missionaries secured the right to conduct Christian mission work in northern Nigeria from the British colonial government. The church traces its origins back to a group of German Christians in the 16th century who underwent adult baptism to symbolise true commitment to their faith. This led to their persecution, and they were eventually forced to emigrate to the USA.
Since 1959, a partnership has been in place between the EYN and Mission 21 (the Basel Mission at that time). The headquarters of the church's leadership is located in Kwarhi, Adamawa State. For this reason, the EYN's expansion focuses primarily on the mainly rural north-eastern part of the country, from Maiduguri on the border with Cameroon as far as Biu and Yola. From there, the church has gradually extended its sphere of influence to include the large cities as well. EYN congregations have formed in the cities of Abuja, Jos, Kano and Lagos, among others. They now represent an important source of financial support for the church. With more than one million members, the EYN is the largest national body of the Church of the Brethren anywhere in the world.
Since the mid-1980s, Nigeria has been afflicted by a persistent and severe economic crisis. Given this background, the facilities offered by the government are inadequate – not least in the healthcare and educational sectors. The churches make up for these shortcomings in many places, so the EYN has also become an important part of Nigeria's social system. Nowadays, the church works actively in diverse areas and it receives support from Mission 21 in various fields. These activities include the operation of several educational facilities such as the Kulp Theological Seminary (KTS), the Theological Education by Extension (TEE) programme for adults, a literacy programme, work with women, a programme to combat HIV/AIDS and an Integrated Community-Based Development Programme (ICBDP). In addition, Mission 21 provides support for the EYN in its interfaith dialogue with Nigeria's Muslim population, as part of its peace work. The major tensions between Christians and Muslims in Nigeria – especially in the north-east of the country – give this work added relevance. The EYN occupies a special position amid these tensions, given that it is impacted more severely by the agenda of violence perpetrated by the Boko Haram terrorist militia than any other church in Nigeria. The church even had to temporarily relocate its headquarters to the city of Jos. In August 2016, the church's central institutions were able to return to their original headquarters at Kwarhi, from where the EYN still maintains its commitment to peace and development today.
► Website of the Church of the Brethren