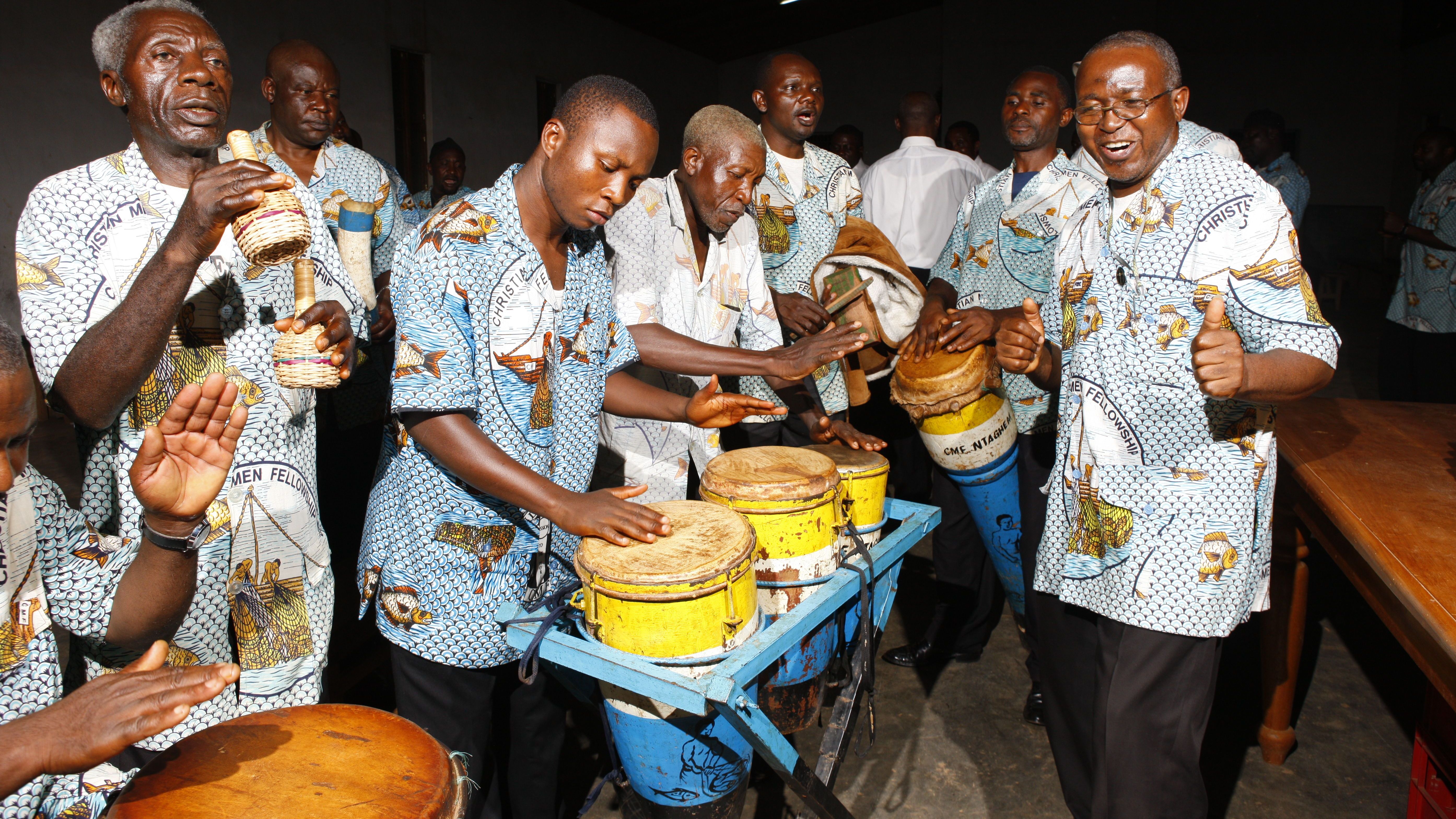 PCC, Presbyterian Church in Cameroon
The Basel Mission (now Mission 21) has been active in western Cameroon since 1886. The Presbyterian Church in Cameroon (PCC) achieved its independence in 1957, even before Cameroon itself declared independence. Since then, it has been self-supporting in most sectors of its work.
Nowadays, the PCC is the largest Protestant denomination in English-speaking West Africa. Its members number about 1.5 million, spread across 25 church districts; most are located in the Anglophone regions, but there are also some in the French-speaking part of Cameroon. Diversity is the keynote of life in the church congregations, with significant parts played by church movements, committed women's and men's groups, youth work and a variety of choirs.
The church is highly important as a force that helps to shape society, and this aspect is also expressed in an extensive range of educational facilities including pre-school institutions, primary and secondary schools, and a teacher training college. In the healthcare sector, the church operates various hospitals, specialised clinics and health centres. To create career opportunities, young people are trained in commercial enterprises; the youth centres also offer additional vocational training courses. The rural population is served by a programme that provides on-site advisory support for farmers as well as centralised courses at the agricultural training facility. Theologians are trained at the Kumba Presbyterian Theological Seminary (PTS). The PCC is an important voice in national and international ecumenical bodies.
During the current crisis in the Anglophone regions, the PCC plays a critical part not only in championing a peaceful solution, but also in providing emergency relief for the victims of the conflict; this activity is coordinated by Mission 21. In addition to emergency relief, Mission 21 collaborates closely with the PCC on all three core themes (healthcare, income creation and theological training).