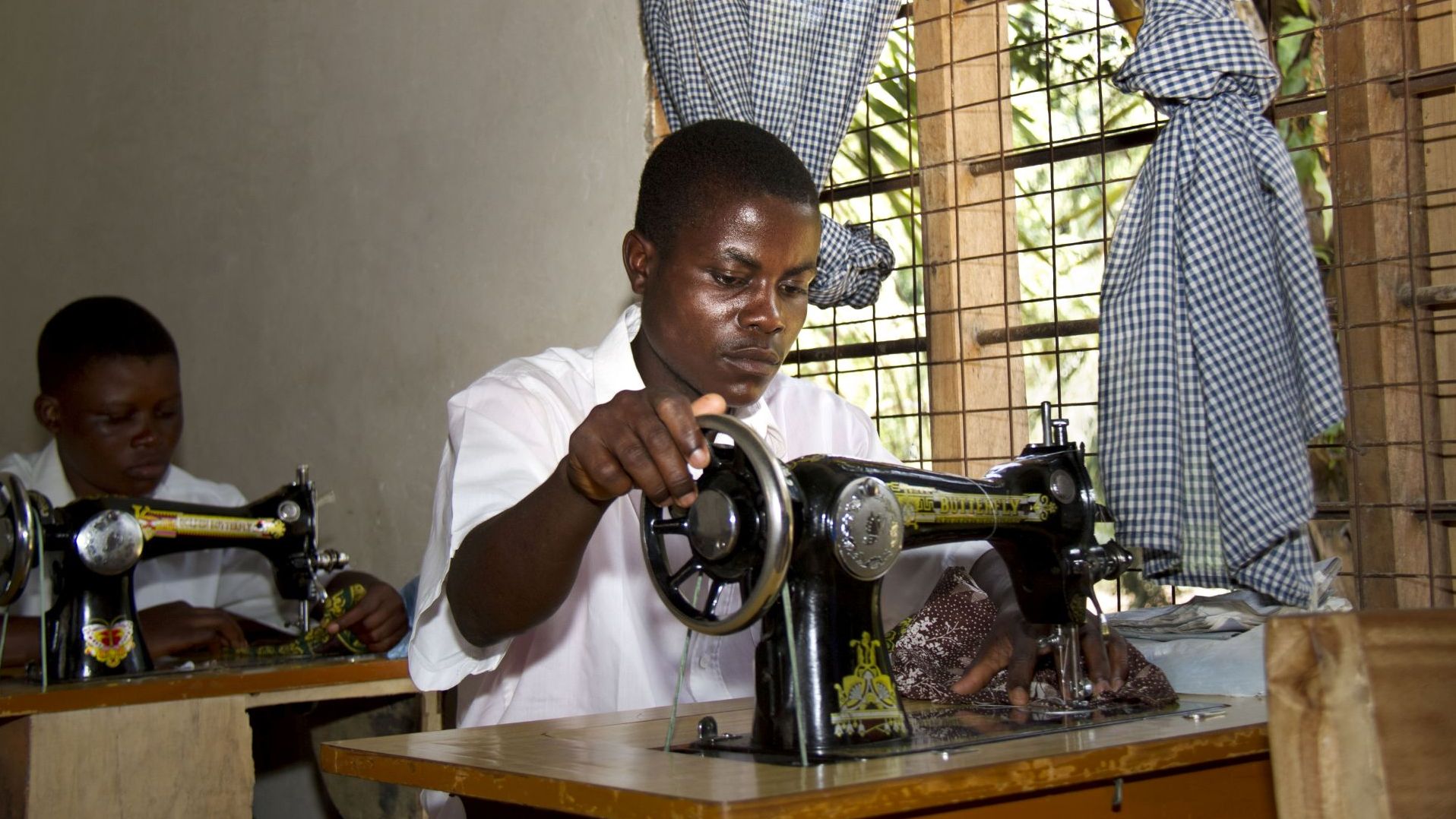 Tanzania, Education
Food sovereignty and economic empowerment for young people in Tanzania
Number: 186.1503
Paid work and incomes that secure livelihoods are rare in Tanzania in view of the poor economic situation. Young people in particular suffer from a lack of prospects and unemployment. Many women do not have the opportunity to educate themselves or to pursue a career. In many cases, they are trapped in traditional roles and have hardly any say in society. People with disabilities are particularly disadvantaged, often stigmatised and excluded from educational opportunities. To address these problems, Mission 21's partner churches, the South and South West Provinces of the Moravian Church in Tanzania (MCT), are active in inclusive vocational training. Through education and also further training, vulnerable young people are also given real opportunities to earn their own living and find a way out of poverty and dependency.
Activities
• Promotion of vocational training for particularly vulnerable young people.
• Improved, barrier-free infrastructure in vocational training centres.
• Training of teachers in special needs education.
• Giving toolboxes or sewing machines to graduates of electrical, carpentry and sewing courses so that they can become self-employed.
• Establishment of demonstration gardens and agro-ecological training courses.
• Continuous psychosocial counselling and support for vulnerable young people in distress.
Videos (in German):
<iframe allowfullscreen frameborder="0" height="360" src="https://player.vimeo.com/video/249390528" width="640"></iframe>
<iframe allowfullscreen frameborder="0" height="360" src="https://player.vimeo.com/video/321705883" width="640"></iframe>
Support the project