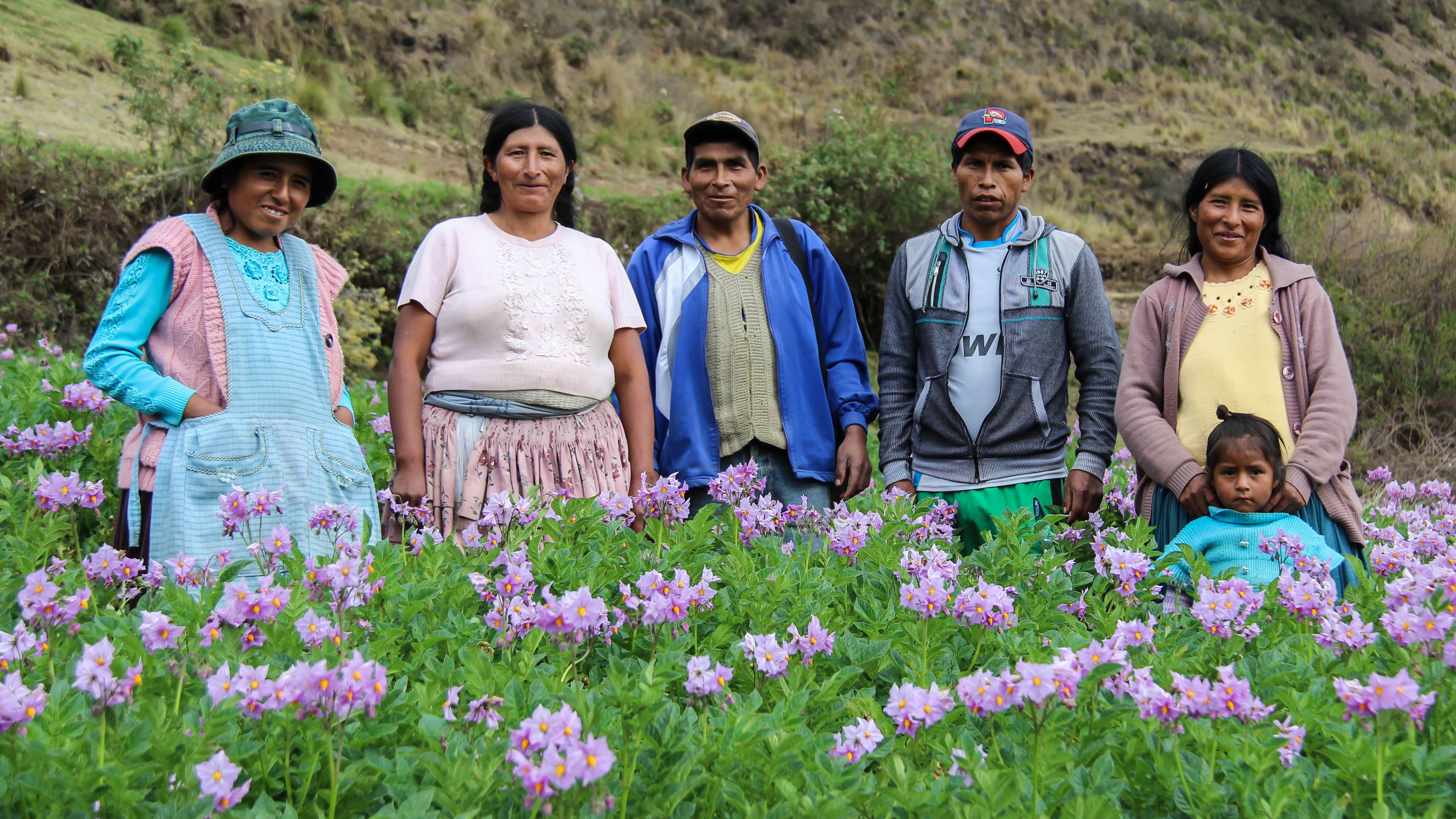 Bolivia, Peru, Food sovereignty
Food sovereignty in the Andean region
Number: 420.1020
Humanity has never produced as much food as it does today and yet 822 million people worldwide still suffer from acute and chronic hunger. Another 2 billion are affected by nutritional deficiencies according to the Food and Agriculture Organization (2019). 75% of those affected live in rural areas and are mainly female. In the southern Andes of Peru and Bolivia, our partners are working with over 2345 Quechua and Aymara-speaking smallholder farmers to secure their right to food. To achieve this, they work with agroecological farming methods, thanks to which they not only cultivate the soil and fields in harmony with nature and bind climate-damaging Co2 into the soil, but also create new food systems with the help of local seeds, bio-fertilisers and small winter gardens, which provide the families with nutritious food on a permanent basis. In cooperation with our partners, families of one of the most vulnerable and marginalised population groups are thus working on their own resilience, health and autonomy.
Activities
Farming families are trained and supported in the following areas:
- in agroecological farming methods, which diversifies the food base and serves to adapt to climate change, in part by reforesting areas;
- Diversification and re-appropriation of local seeds;
- Improved soil & water management;
- to healthy and balanced diets;
- on their rights (right to food, to land, to water, to traditional seeds);
- in the creation of market access and income opportunities;
- on participation in political processes;
- on gender justice;
As part of the new partnership with the Bolivian Network for Healthy Soils and Agroecological Production PNS, training events and peer-to-peer for project staff and target groups on agroecology, the environment and advocacy will be conducted at local and national level. Centro Bartolomé de las Casas from Cusco, Peru will strengthen the programme in the area of food sovereignty. Through multi-stakeholder engagement (Andean village communities - state authorities, academia and urban civil society), the CBC creates new knowledge transfer, works on the social valorisation of the traditional indigenous way of life & spirituality of the Southern Andes and translates the Andean understanding of "Buen vivir" into concrete project activities in the areas of: ecotourism, new value chains of organic vegetables & water and soil resource management.
Support the project