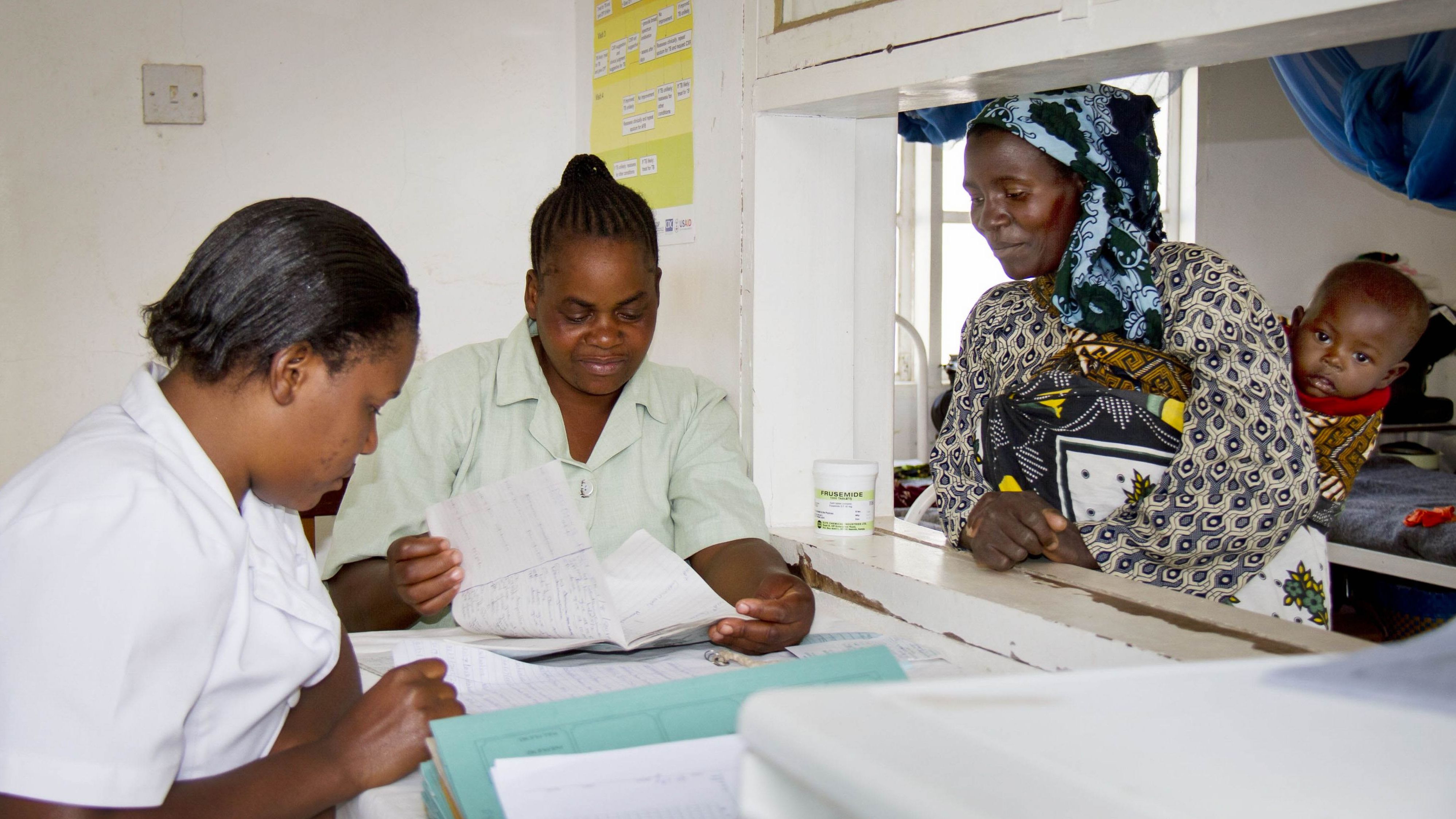 Tanzania, Healthcare
Healthcare and HIV programme in Tanzania
Number: 186.1508
Inadequate healthcare services in the rural regions of southern Tanzania and the high prevalence of the HIV virus present major challenges for Tanzanian society. Mission 21's partner churches (the South and South-West Provinces of the Moravian Church in Tanzania (MCT)) are heavily involved in these areas. They operate healthcare facilities and contribute to the fight against HIV, and they also work to combat the stigmatisation of those affected by the virus. Their activities include carrying out educational work, implementing preventive measures, and providing care for the sick as well as support for the growing numbers of orphans whose parents have died of AIDS. En important field of activity is the inclusion of people with disabilities. Mission 21 supports its partner churches financially and through the deployment of experts.
Activities
• Providing and improving basic medical care in rural areas through the mission hospitals and pharmacies
• Renovation and modernisation of hospital infrastructure in Isoko
• Ongoing training for medical and nursing staff
• Basic and advanced training for project staff
• Training courses on sex education, nutrition, drug abuse and non-communicable diseases
• Training courses on gender-specific violence and violence towards children
• Support and care for HIV-positive individuals
• Activities to promote income for people with HIV
• Long-term assignment of a gynaecologist in Isoko
Health Care in Tanzania: The video gives an insight into the project
<iframe allowfullscreen frameborder="0" height="315" src="https://player.vimeo.com/video/253601229" width="560"></iframe>
Living with HIV: Young adults and children help themselves
<iframe allowfullscreen frameborder="0" height="315" src="https://www.youtube.com/embed/j-x2_ZZh9gU" width="560"></iframe>
Outlook: expanding the project
This project is to be expanded during its current phase (2019-2021). The expansion of the project aims to continue improving the quality of healthcare services and to develop the available range. If sufficient financing is available, it is planned to renovate and modernise the hospitals, and to press ahead with installing stable supplies of power and clean drinking water. The mission hospitals and the healthcare facilities linked to them are also to be supplied with additional medical equipment that is urgently needed.
Support the project