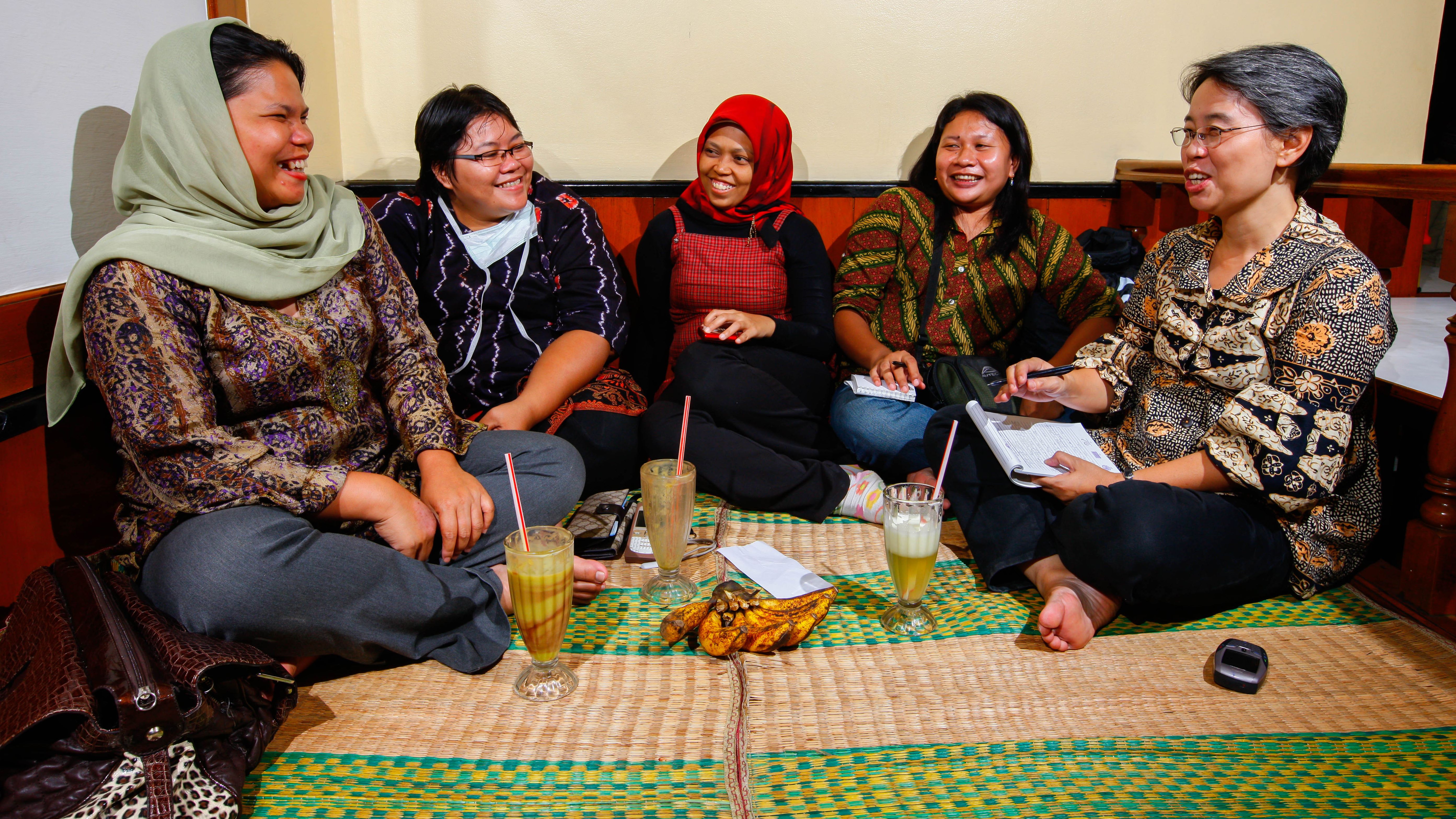 Indonesia, Malaysia, Peace promotion
Support for women subject to violence
Number: 225.1008
Human trafficking involving women and children, as well as domestic violence, are widespread problems in both Indonesia and Malaysia. Another factor is that hundreds of thousands of women from Indonesia are working as domestic employees in other Asian countries in order to support their families. These women often become the victims of violence and exploitation.
This project offers protection and support for women impacted by violence. The project advocates women's rights, aims to overcome domestic violence, and improves the situation of female migrant workers. Activities include women's homes, schools for children of migrants, legal advice, and services to provide economic and psychological support. Efforts to promote women's rights are supported through campaigns and by developing a regional network of activists.
You can find the latest reports on project work at the time of the Coronavirus in our News.
Videos, pictures and text out of the Mission 21-network: #SymbolOfHope
Activities
Ecumenical campaign to combat violence against women in Asia

Developing a regional network of activists with a platform to assert women's rights

The Durebang Women's Home and Training Centre in Bandung, West Java, offers advice, support and protection for the victims of violence and others who are affected. Practical training for the staff is also provided.

Migrant workers returning from Hong Kong, Taiwan and other countries are given support in the form of psychological counselling, measures to strengthen their economic situation, and assistance with asserting their rights (in Hong Kong, this takes place in collaboration with project 222.1005).

Schools for children of Indonesian migrants in Sabah, Malaysia

Training for church staff in areas from which people emigrate, so they can support prospective emigrants and assist returning migrant workers

Integrated projects in remote regions of Kalimantan (Indonesia) and Sabah (Malaysia) to halt the marriage of girls who are still in their childhood (awareness-raising, promotion of handicraft skills, educational scholarships for girls)
Outlook: expanding the project
The project described above is to be expanded during its current phase. By expanding the project, the aim is to provide support and protection for as many victims of violence as possible. The centres and refuges in Bandung and Hong Kong will continue to receive support, but such facilities are also needed in many other places. Member churches of the Indonesian Communion of Churches (PGI), the Christian Conference of Asia (CCA) and Mission 21's partner organisations are ready to broaden their involvement if additional resources can be made available.
In the first instance, donations will be channelled to the basic project described above. If adequate financing is available, additional activities are envisaged:
Establishing and operating another refuge for women and children affected by violence in Palangkaraya, Central Kalimantan (Indonesia)

Extending the refuge in Bandung to offer support and care for returning female Indonesian migrants who have been affected by violence

Additional schools for children of Indonesian and Filipino migrants in Sabah, Malaysia

Scholarships and support for children of Indonesian migrants who want to continue their schooling and training after they return to Indonesia

Expanding support and counselling for female Indonesian migrant workers in Malaysia

Expanding measures to increase the economic strength of returnee female migrants in Indonesia
Support the project