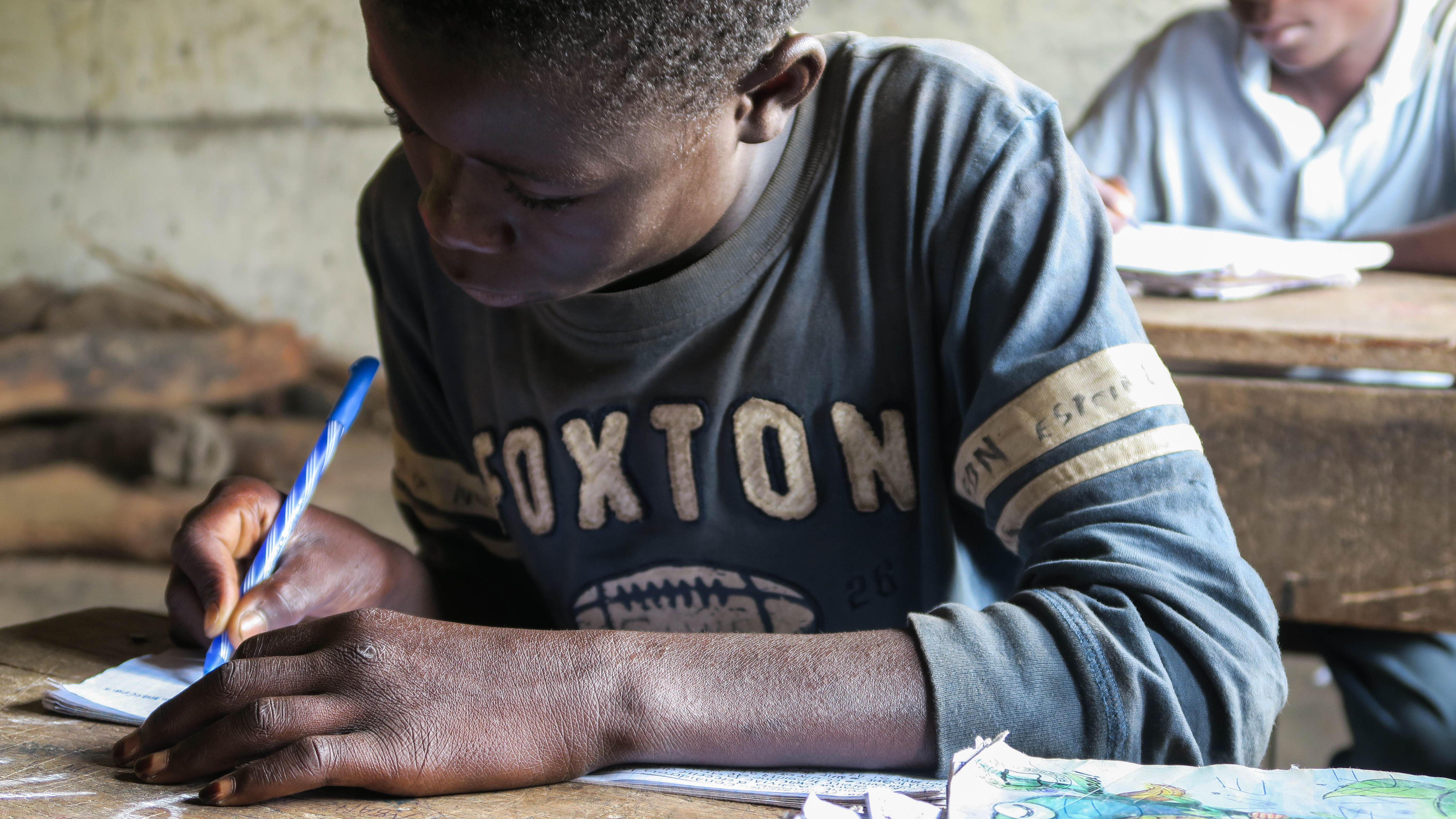 DR Congo, Education
Improved education for children in the DR Congo
Number: 197.1814
In the Democratic Republic of Congo, churches and aid organisations make a substantial contribution to the education of children. The partner church CEK supports more than 150 primary and secondary schools in several poor areas of the capital Kinshasa and in hard-to-reach regions of the province of Kwango. Although the state has been paying the wages of the teaching staff of the primary schools since the 2019/2020 school year, CEK and its school communities are themselves responsible for the construction and maintenance of the infrastructure. The project supports them in improving the quality standards and in giving about 24,000 pupils secure access to education.
You can find the latest reports on project work at the time of the Coronavirus in our News.
Videos, pictures and text out of the Mission 21-network: #SymbolOfHope
Activities
• At the centre of the school project is the guarantee of regular school lessons.
• The school communities accompanied by the project team look after small projects such as school gardens and small livestock breeding in order to generate a small income for the maintenance of the school infrastructure.
• The school communities learn how they can strengthen cooperation and how they can improve the school infrastructure with simple means. The focus is on sustainable construction methods with a supportive learning atmosphere and hygienic sanitary facilities for girls, boys and teaching staff.
• Teachers receive further training to improve the quality of their teaching.
Support the project