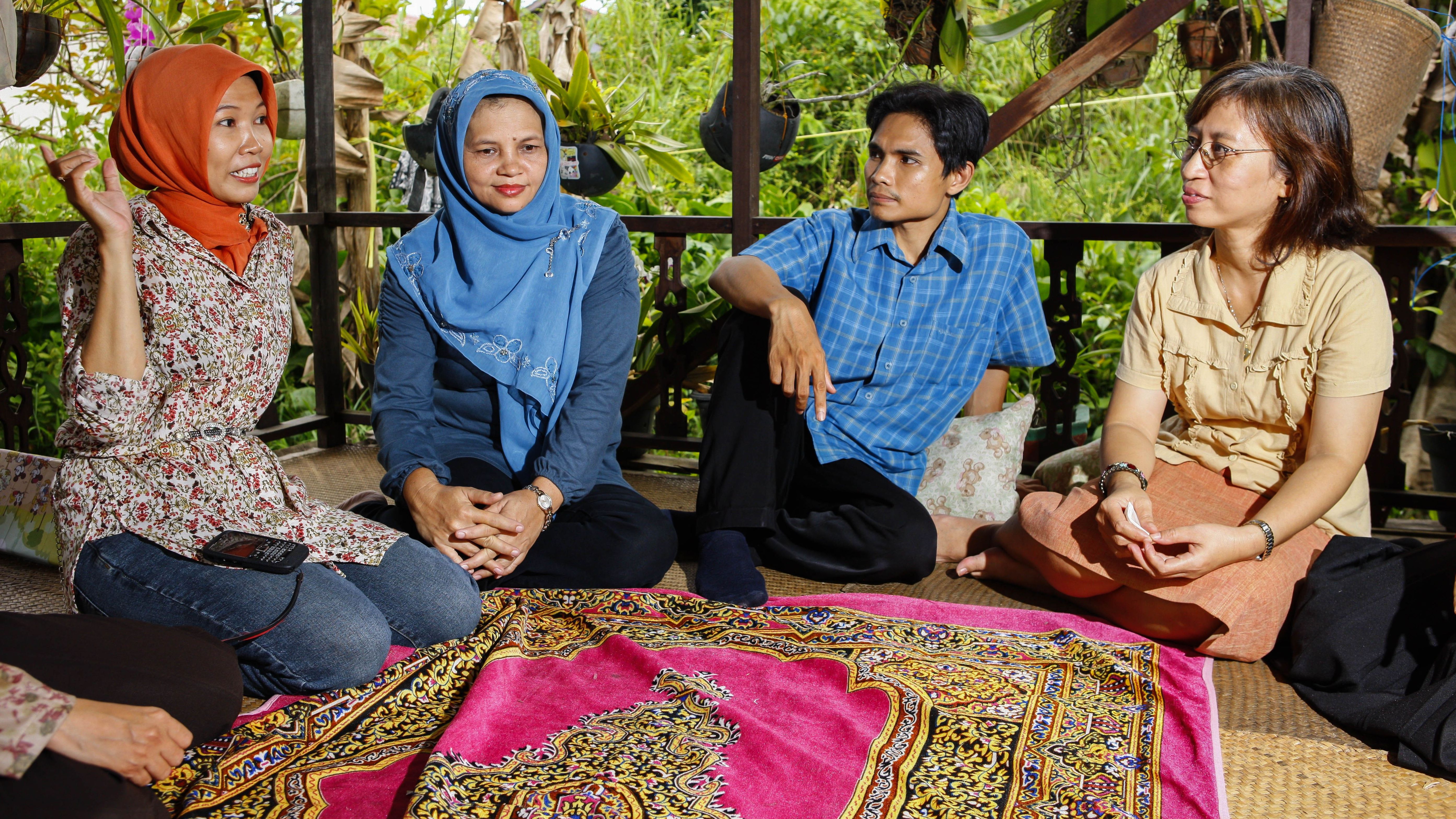 Indonesia, Peace promotion
Interfaith collaboration for justice and peace
Number: 225.1007
Alongside ethnicity, religious affiliation is one of the most important identifying factors in Indonesia. Mission 21 and its partner organisations aim to empower individuals to develop peaceful relationships based on equal rights across religious boundaries, to join together to prevent violent conflicts, and to disempower fundamentalist groups.
Interfaith networks that mostly comprise young adults have been established at local, regional and national levels in this project, which is organised decentrally. They advocate peaceful coexistence in action. They advance the case for religious tolerance and acceptance of diversity by mounting high-profile campaigns that transcend religious and ethnic divides. They organize special events and are involved in interreligious studies and the education of teachers.
These interfaith networks collaborate by launching initiatives to overcome social problems such as poverty and the destruction of the environment, thereby diminishing the potential for conflict and violence.
You can find the latest reports on project work at the time of the Coronavirus in our News.
Videos, pictures and text out of the Mission 21-network: #SymbolOfHope
Activities
Through its contributions to interfaith activities, Mission 21 makes it possible for participants to set up interfaith groups and projects in their own environments. In this way, Mission 21 is contributing towards peaceful coexistence in multi-faith Indonesia. Examples of activities:
Interfaith youth camps with an active alumni network

'Religion Expo' where religious communities and religion-based organisations are present with stands and activities

Continuing interfaith training courses for teachers of religious and civic studies

Campaigns for tolerance and pluralism in the public domain, and via social media

Interfaith strengthening of women in the business sector

Strengthening young peace ambassadors with a focus on the implementation of human and civil rights, and on non-violent conflict transformation

Writing competition, production of books and videos with young peace ambassadors

Ongoing training and exchange of experience between alumni networks of all partner organisations

Intensive studies on Islam with encounter activities in Muslim boarding schools
Outlook: expanding the project
The project described above is to be expanded during its current phase in order to expand the activities of young people in the interfaith networks. The interfaith networks and platforms for dialogue will be strengthened in various regions.
In the first instance, donations will be channelled to the basic project described above. If adequate financing is available, additional activities are envisaged. For more information about the project expansion please do not hesitate to contact us.
Support the project