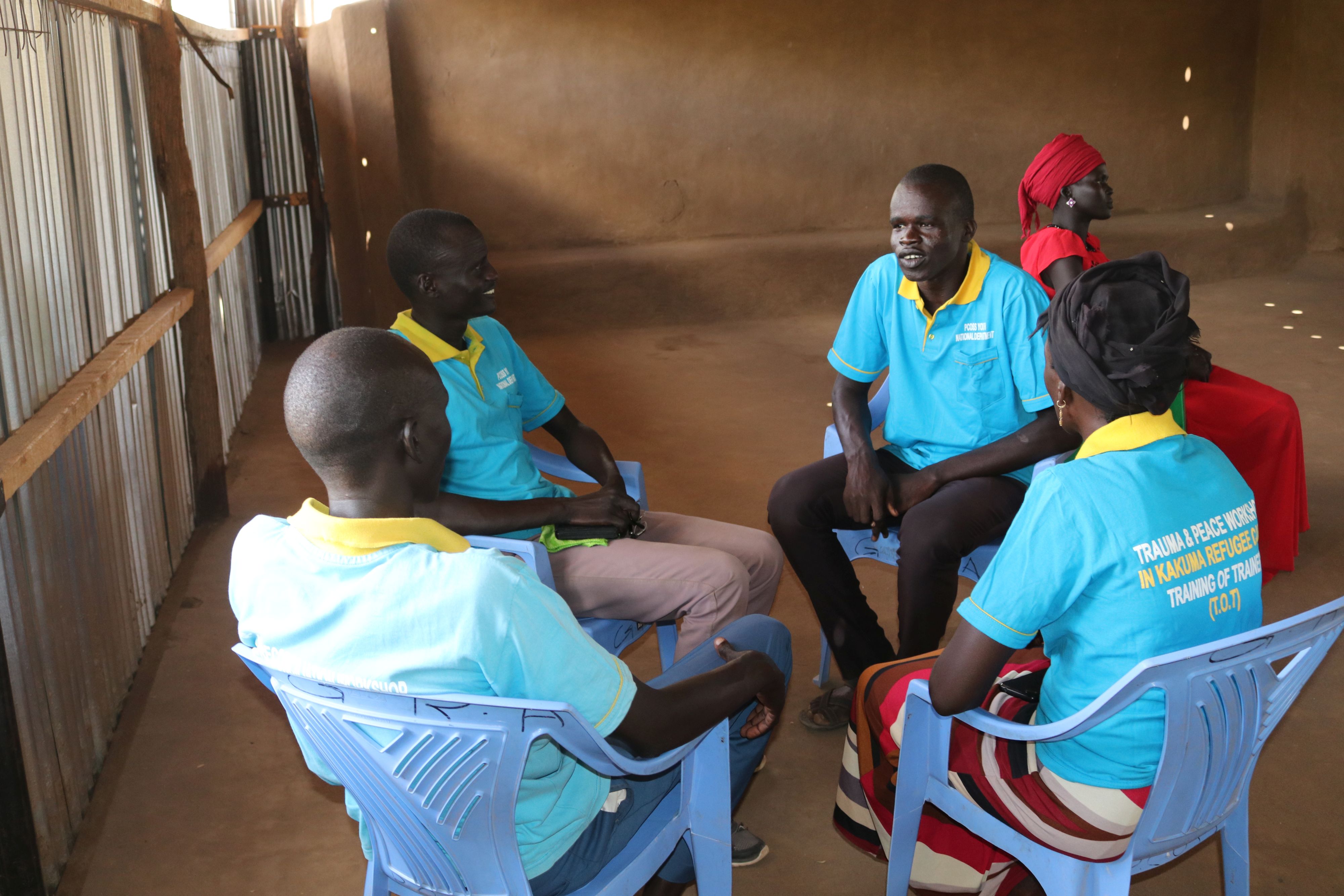 South Sudan, Peace promotion
Peacebuilding and reconciliation in South Sudan
Number: 179.1003
Since 2013, South Sudan has been ravaged by a serious conflict with renewed and increased intensity in 2016. A peace accord was signed in September 2018 and a unity government formed in 2020. Yet, many measures must still be implemented at all levels. The promotion of peace and reconciliation are therefore more important than ever. Churches play a key role in the reconciliation process of the war torn country. Mission 21 gives its support to its partner churches, the Presbyterian Church of South Sudan and the South Sudanese Council of Churches. Our projects aim to establish non-violent and just relationships across ethnic and religious boundaries. Working on overcoming traumata and promoting reconciliation, helps people in dealing with what they have had to endure without resorting to renewed violence or revenge acts.
Get to know our peace workers on the ground:
<iframe allowfullscreen frameborder="0" height="360" src="https://player.vimeo.com/video/340617722" width="640"></iframe>
Activities
Methodologically, our partners rely on the principle of the "training the trainers": They are taught in courses to pass on their knowledge and skills in order to reach everyone of the population. In the trainings, non-violent conflict resolution and possibilities for reconciliation are discussed and tried out. Participants are encouraged to show reconciliation across ethnic boundaries, stereotypes are weakened.
• "Training of Trainers:" Agents of change learn how to implement peace initiatives and how to pass on their know-how. They are trained to provide psychsocial support to the South Sudanese people and to the members of our partnering organizations.
• Setting up international, national, and regional peace and advocacy initiatives.
• Establishing strong core structures within our partner organizations.
• Leadership training for women and youth.
• Setting up structures that make it possible to pursue peace building at national and regional levels.
• "Peace Missions": Visiting diaspora and visits in communities in the country to raise solidarity
<iframe allowfullscreen frameborder="0" height="360" src="https://player.vimeo.com/video/361258018" width="640"></iframe>
Support the project
Project picture