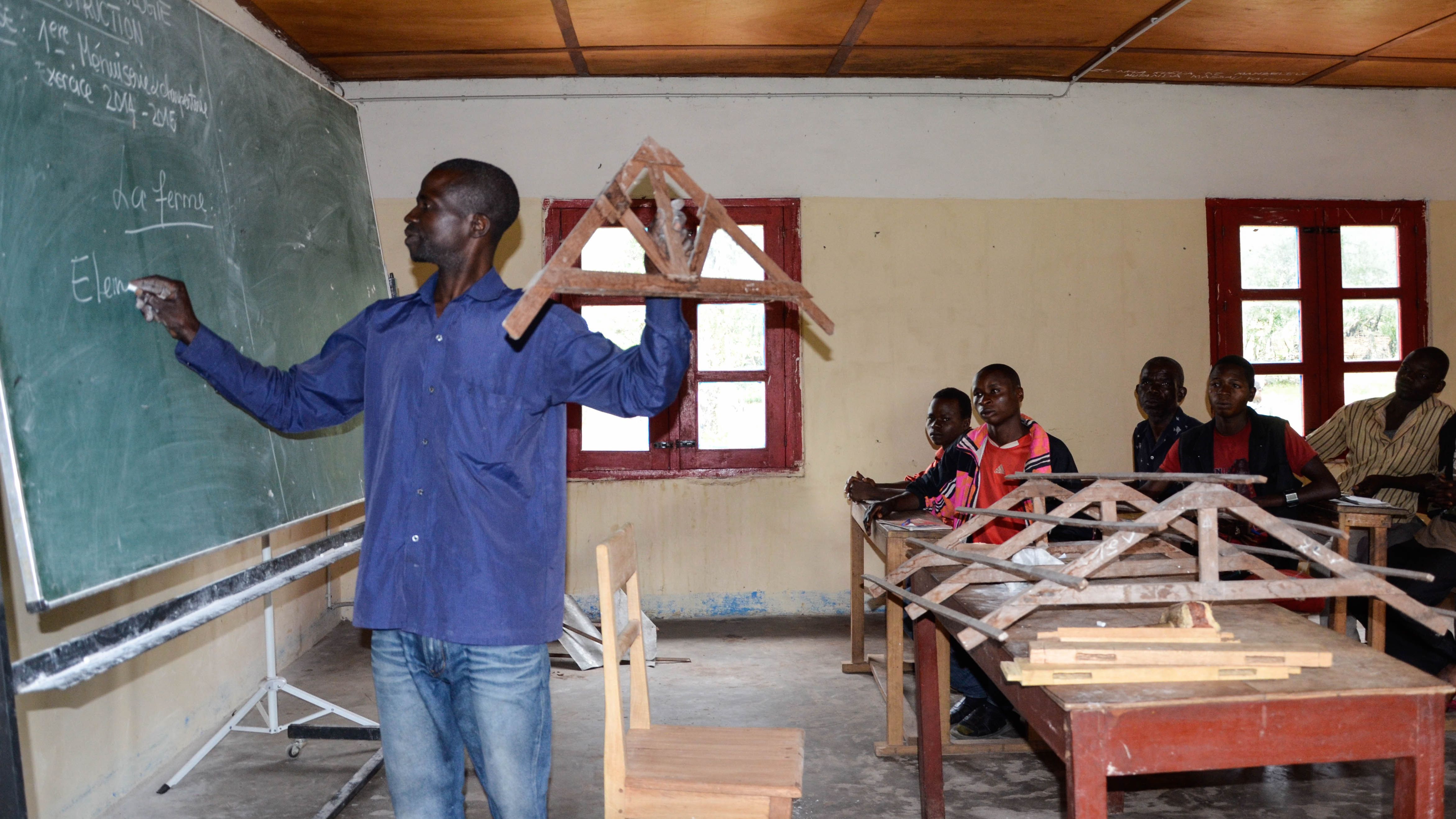 DR Congo, Education
Vocational Training Centre in Wamba-Luadi
Number: 197.1809
The crafts school in Wamba-Luadi offers a four-year course of solid vocational training in carpentry, construction and, since the beginning of 2020, also in forestry, pedagogy and commercial training. It is a state-recognised training institute with its own facilities and accommodation for apprentices and teaching staff. Thanks to their training in the training centre, young men and women have a good chance on the labour market. After completing their apprenticeship, the graduates of the carpentry training receive a complete set of hand tools, which is an important aid to starting their professional life.
Activities
The crafts school offers a solid four-year training in various fields for young adults from Kwango Province: carpentry, building trades (bricklaying) and, most recently, forestry, pedagogy and commercial training.
Motivation of young women for vocational training.
Further training for the teachers.
The school of handicrafts improves its infrastructure and offers the students good workplaces, tools of the trade and suitable accommodation.
Promotion of the craft school's own income through the sale of furniture, the establishment of a school garden and small animal husbandry.
Increasing income opportunities for the graduates by handing over toolkits and setting up production facilities.
Support the project