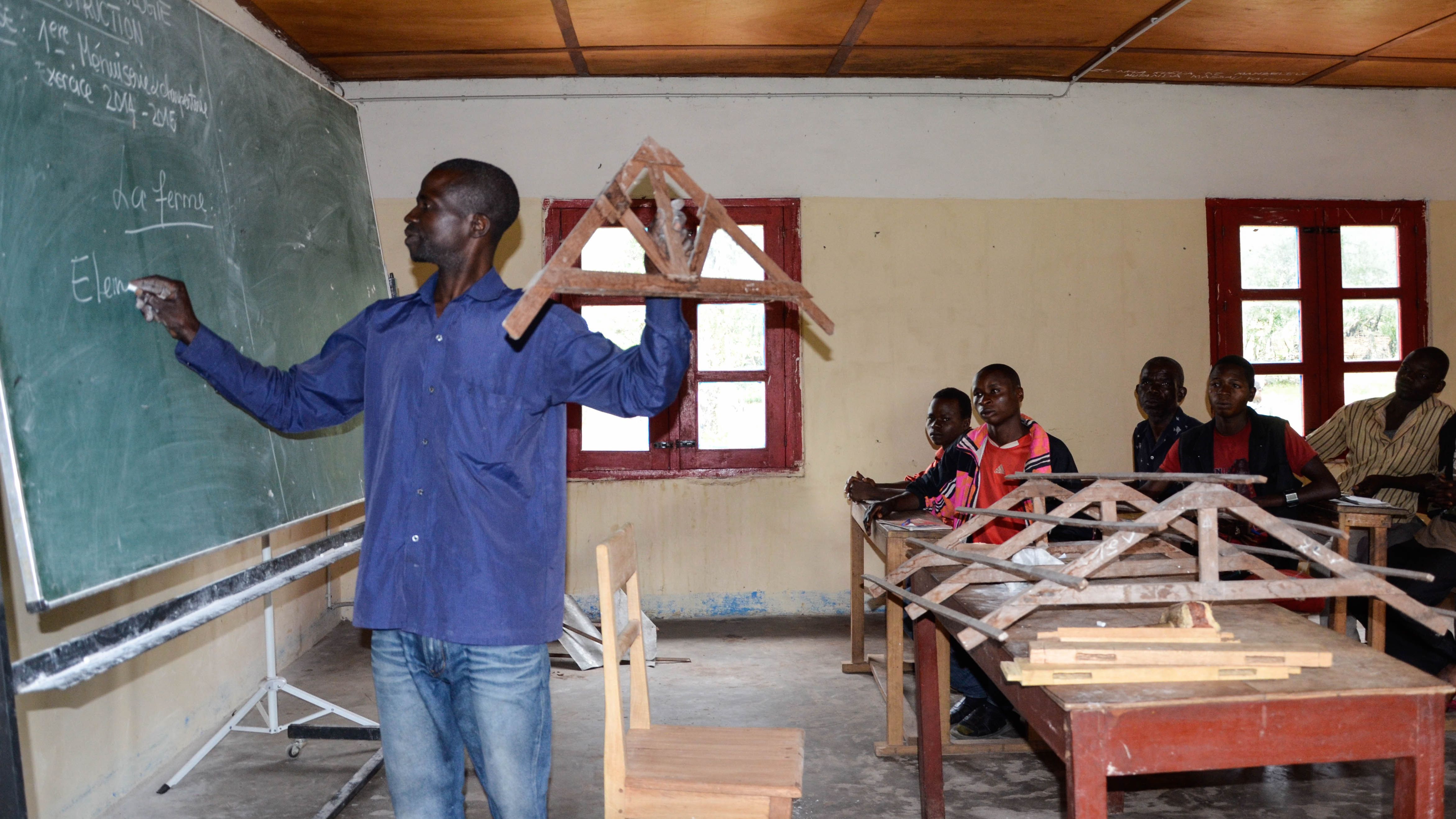 DR Congo, Education
Vocational Training Centre in Wamba-Luadi
Number: 197.1809
The crafts school in Wamba-Luadi offers a four-year course of solid vocational training in carpentry, construction and, since the beginning of 2020, also in forestry, pedagogy and commercial training. It is a state-recognised training institute with its own facilities and accommodation for apprentices and teaching staff. Thanks to their training in the training centre, young men and women have a good chance on the labour market. After completing their apprenticeship, the graduates of the carpentry training receive a complete set of hand tools, which is an important aid to starting their professional life.
You can find the latest reports on project work at the time of the Coronavirus in our News.
Videos, pictures and text out of the Mission 21-network: #SymbolOfHope
Activities
• The craft school offers a solid four-year training in various fields for young adults from the province of Kwango: carpentry, construction (bricklaying) and, more recently, forestry, pedagogy and commercial training.
• The training centre consolidates its new training courses
• The crafts school is modernising its school operation by qualitatively expanding the main subjects carpentry and building trades and offering the students good jobs, hand tools and suitable accommodation.
• The specialised classes participate in simple building projects in the region and learn to apply improved designs and techniques.
Support the project