Specialists for lectures and presentations
In conjunction with our partners, we offer speakers on topics related to our worldwide development cooperation work. Learn more from guests from our partner countries, our international co-workers or young specialists who participate in the PEP! programme.
COVID-19 protection concept: Our professionals have a 3G certificate.
We shall be happy to pay you a visit! Mission 21's specialists will give you vivid insights into our thematic fields: peacebuilding, education, healthcare, food sovereignty and economic empowerment. We will describe our work in humanitarian action, as well as our advocacy activities in support of gender justice and religious freedom. We will present the project work undertaken by our partners in Africa, Asia and Latin America, and we will give you fascinating insights into the 200-year history of Mission 21 and its supporting associations.
Our speakers are available for information events, religious services, tuition sessions or events to thank volunteers.
These personal encounters offer plenty of opportunities to discuss current issues. Here are some examples: "How does personnel exchange in development cooperation work at eye level?" – "What does 'Mission' mean nowadays?" or "What are the possibilities and limitations for interfaith exchange and interfaith peace work?" We're looking forward to hearing from you!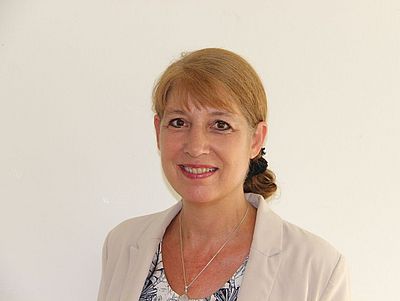 Monika Di Pietrantonio
Responsible for the administration of educational offers
Tel.:+41 (0)61 260 22 67
► Email
Mission in general
Specialists will show you how Mission is now opening up new possibilities for mutual exchange and encounters at eye level.
Education
Education enables people to shape their own lives and shoulder responsibilities. Specialists offer insights into Mission 21's educational projects.
Food Sovereignty
About 870 million people throughout the world are starving. We will show you where and how Mission 21 is actively involved in food sovereignty.
Peacebuilding
Many conflicts are related to religious or ethnic factors. Specialists offer insights into Mission 21's many years of working for peace.
Healthcare
Health is a human right. Mission 21 makes access to basic medical care possible, especially for people in remote rural areas. We'll be glad to give you some insights.
Do you want to learn more about a project?
Our Responsible Programme Officers and international co-workers will be happy to provide information about work on the ground.
Advancement of women
Many women and girls are exposed to discrimination and violence on account of their gender. Mission 21 supports equal rights at many different levels.
Are you interested in a specific country?
We will be glad to advise you and arrange a specialist for a presentation about a project country of your choice.