From November 25 to December 10, hundreds of organizations worldwide are calling for action against violence against women. We at Mission 21 and our youth network young@mission21 are also taking part in this international campaign.
Violence against women and girls continues to be a major problem worldwide. But commitment to combating gender-based violence is also on the rise. The annual international campaign "16 Days against Violence against Women" sets an example. It runs from November 25, the Day of Remembrance against Violence against Women, to December 10, International Human Rights Day.
The campaign is coordinated in Switzerland by cfd, the feminist peace organization. This year, cfd is focusing on feminicide, the killing of women because they are women. During the 16 days of action, the participating organizations provide information on aspects of the topic, reveal myths, give advice on prevention and call for action for social change.
JointAction of the Youth Network
In 2022, our youth network young@mission21 is running its annual "JointAction" campaign. On the social channels, the young team publishes daily posts on the topic, including many statements from around 50 young people from 20 countries who took part in a survey conducted by young on the topic. With these touching and committed statements, as well as with information, the JointAction aims to sensitize young people to the topic.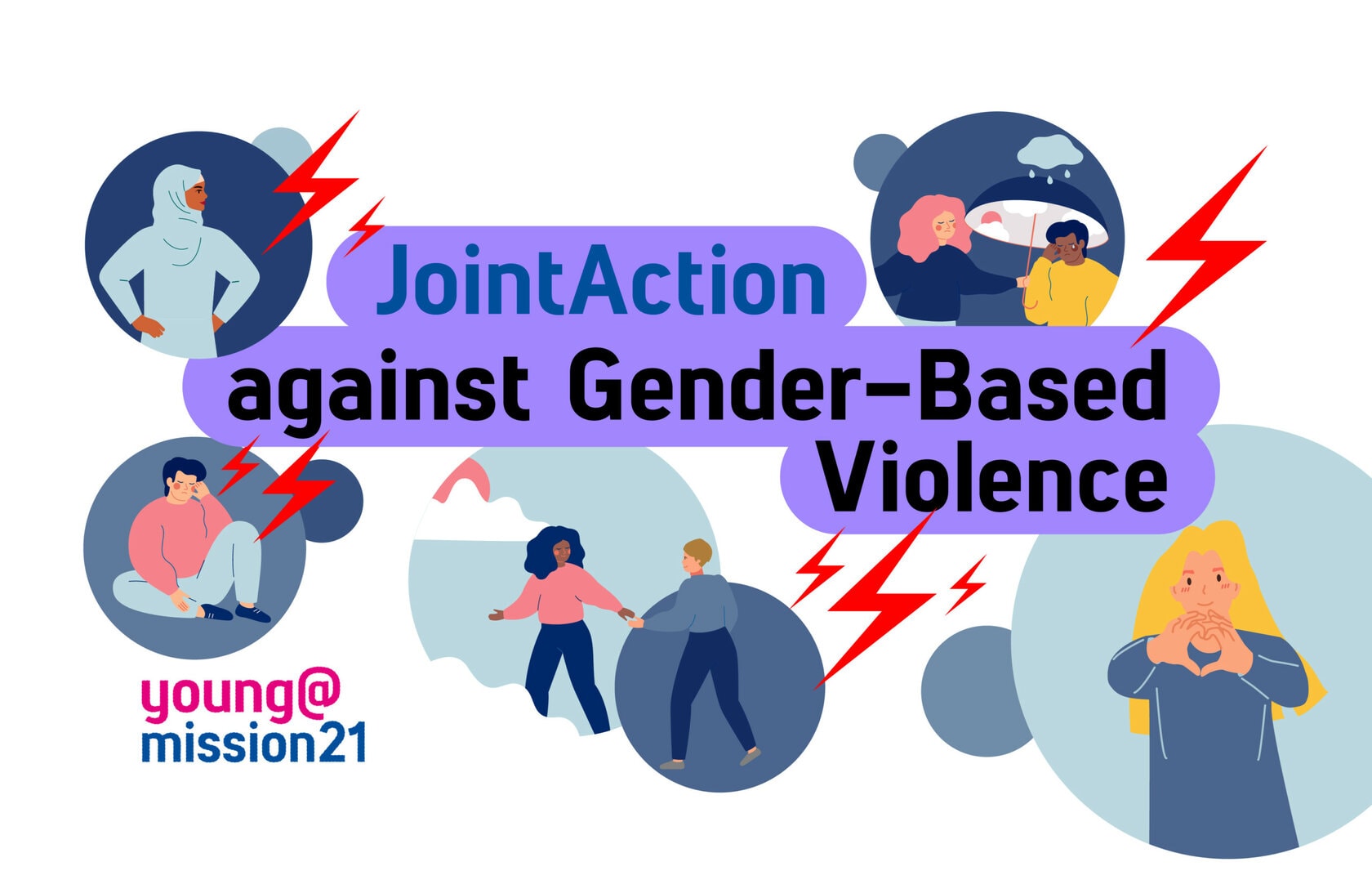 In its program and project work, Mission 21 has been promoting gender justice for years and is committed to combating violence against women and girls, especially domestic violence. Barbara Heer, who has been head of Mission 21's gender department since 2021, emphasizes that it is important for Mission 21 to support the "16 Days" campaign and to participate with activities. A joint action with the Elisabethen Open Church in Basel will take place on November 29: A silent vigil will commemorate those who suffer from gender-based violence and strengthen those who stand up against it. For Mission 21, an important symbolic action and a reflection of its ongoing work.
Our commitment to gender justice also includes our 2022 campaign. Under the slogan "Thanks to education, we determine our own future," we are raising awareness and providing information in Switzerland about the disadvantages faced by girls and young women in Southeast Asia. And we are empowering girls and young women in Indonesia through education. In this way, Mission 21 is committed to the long-term change of structural inequality and the reduction of structural violence.
► JointAction by young@mission21
► Information on feminicide on the cfd website.
► Mission 21 projects for gender justice
► Our 2022 campaign for girls' and young women's education