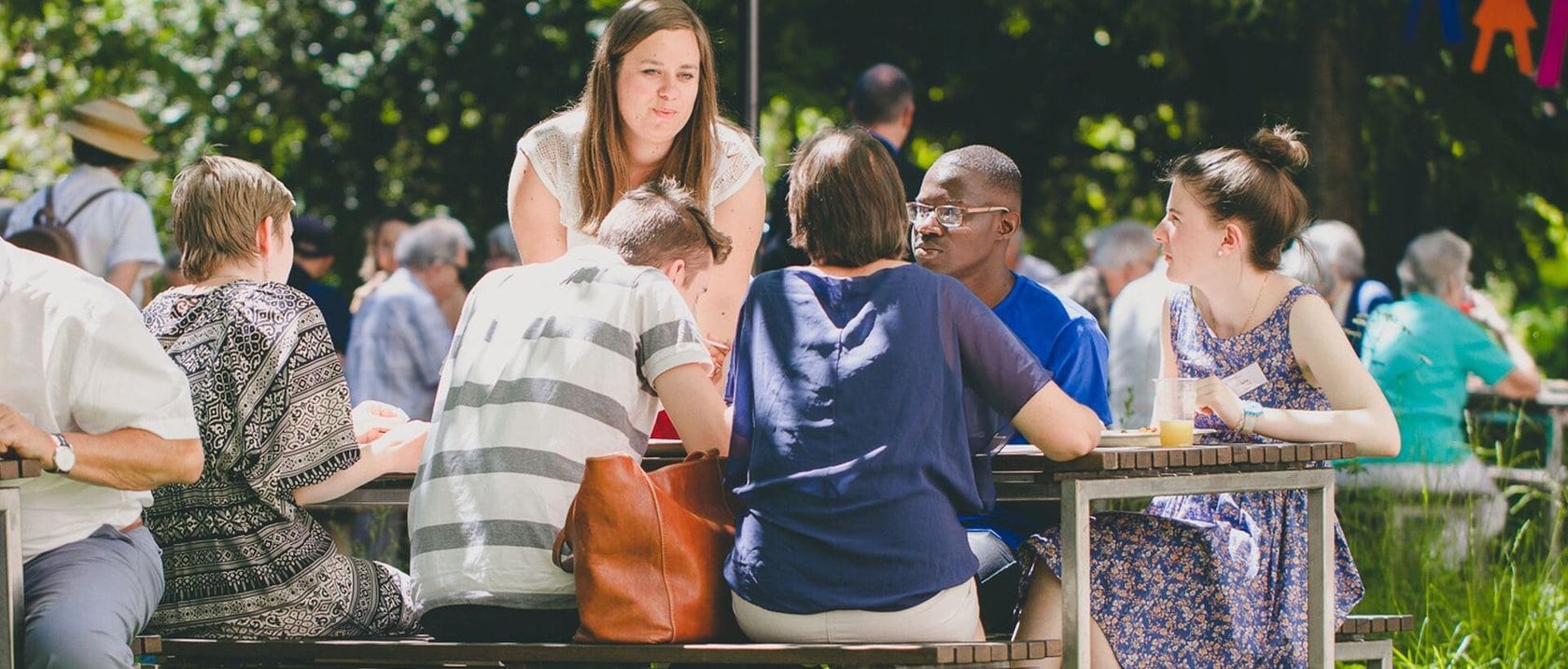 Volunteer
You would like to get involved with Mission 21? You can do this within the framework of larger events, at the annual Mission 21 autumn market, for our Campaign or in the young@mission21 Network. If you have further ideas or concerns, please contact us. We look forward to hearing from you!
Do you have questions about volunteering with Mission 21 and opportunities to get involved with us? We would be happy to advise you in a personal meeting.
We are pleased to receive your ► Contact us.
You would like to get involved with Mission 21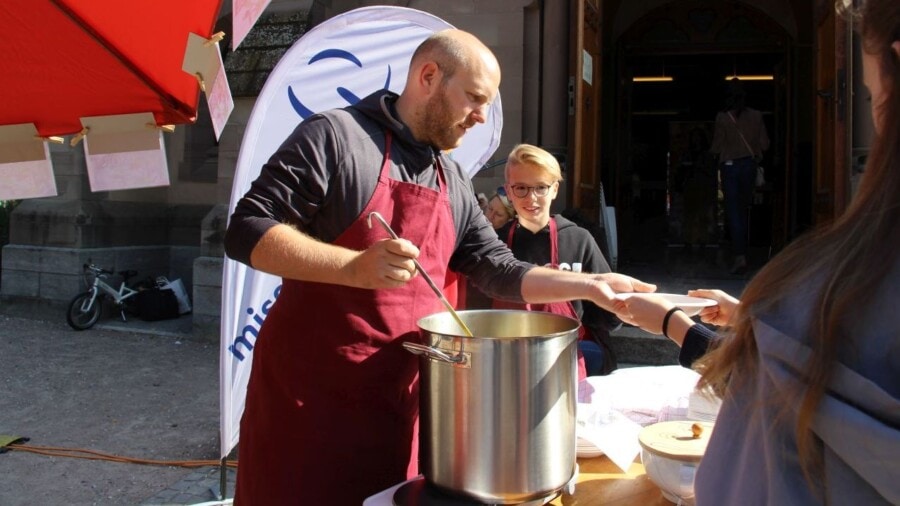 To support the work of Mission 21, we are looking for volunteers to work at our headquarters in Basel. You can become active selectively at:
We look forward to hearing from you.
Statements about the autumn market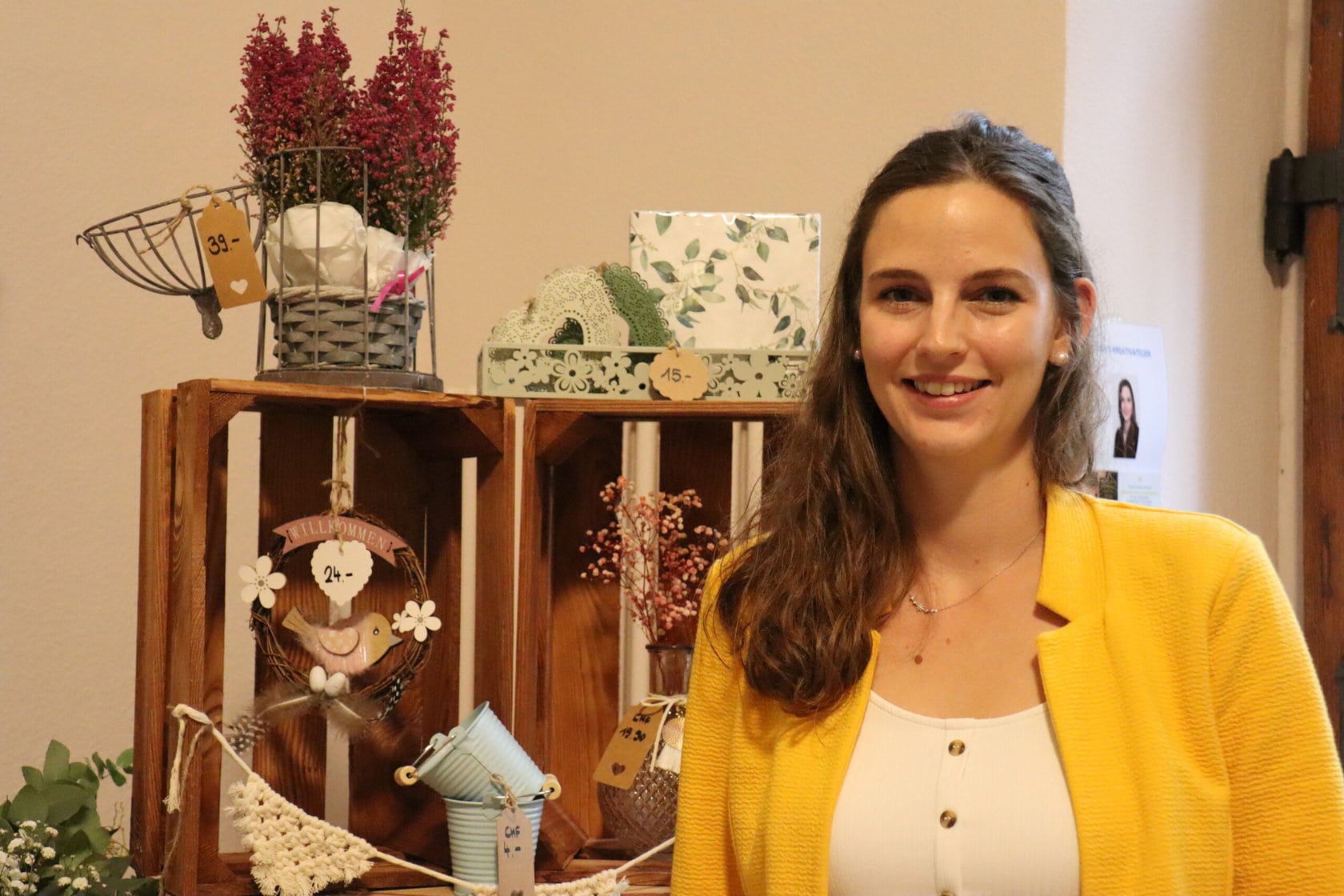 "It's a privilege to be able to work with my creative
to support something that is about me
beyond."
Nadja Sommerhalder, owner of Nadja's Creative Studio, was involved with a stand at the Autumn Market 2022. The proceeds benefit the work of Mission 21.
"Doing something for others is good for you and makes for exciting contacts and encounters."

Hossein Zargoush, owner Zargoush Safran. He participated with a stand at the autumn market and supported as a tailor the sale of second-hand wedding dresses.
"Volunteering holds great diversity, different generations, skills and ideas come together."
Aline Stölzer runs the Practice for Inner Balance in Basel and was involved in Mission 21's Fall Market 2022.
Numerous volunteers, led by a professional team, are involved in the Fall Market for Mission 21. In the fall, the Mission House opens its doors and the rooms of the hotel Odelya and the garden are transformed into a colorful market and festival area. Many guest booths of parishes from German-speaking Switzerland enrich the offer with creative and homemade products. For children, a Punch and Judy show will be playing and there will be other attractions. The proceeds will be donated to a Mission 21 project or program.