Give your loved ones a gift this Christmas!
A ray of hope for young women in Indonesia and for our world.
A self-determined future - this is not a matter of course for women in Indonesia. On the contrary, women are still disadvantaged in this country. This is evident in the family, in educational opportunities and also in the issue of violence.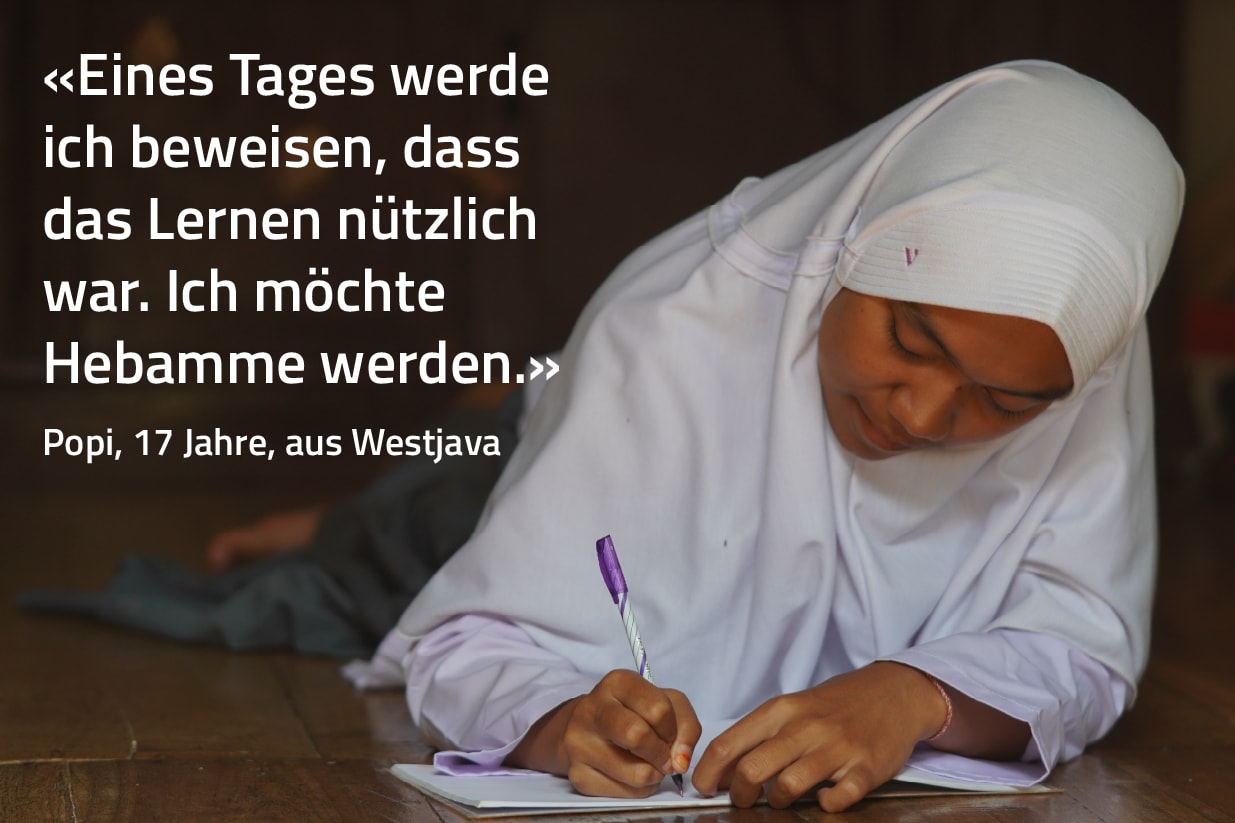 Give a ray of hope in the name of your loved ones
After we email your favorite person about your gift donation, they will receive access to two delicious Indonesian recipes as a thank you.
At what amount would you like to give a ray of hope in the name of your favorite person?