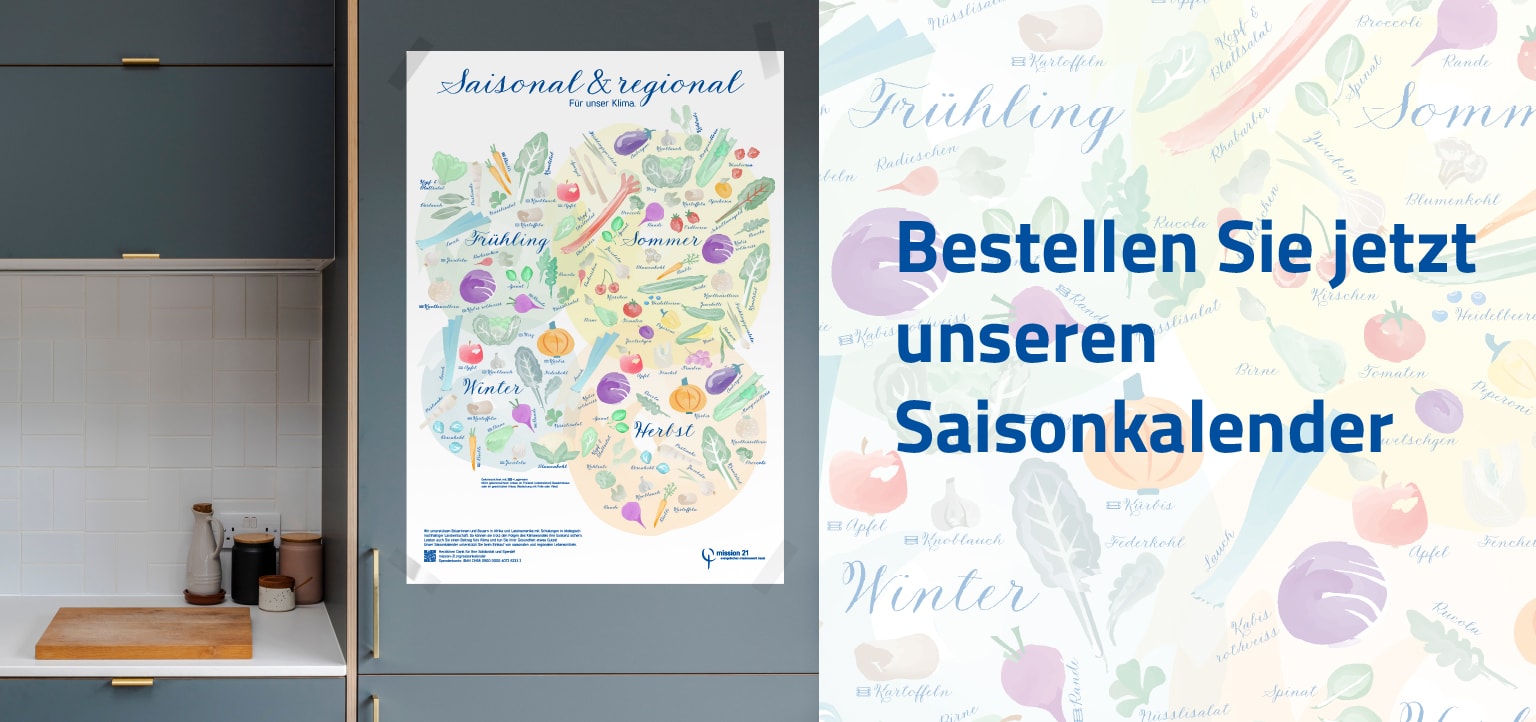 Order our seasonal calendar free of charge:
Good for your health, good for the climate.
Our seasonal calendar helps you to buy seasonal and regional food. This way you can also make a valuable contribution to the climate and do something good for your health!
Eating predominantly regional and seasonal food has many advantages for the climate and our health. Food from the current season and from your own region not only causes less CO2 emissions, but is often healthier and tastes better. Our seasonal calendar is designed to support and inspire you in your seasonal cooking at home.
Thank you very much for your solidarity and donation!
Our educational work in the global south
We support farmers in Africa and Latin America with training in ecologically sustainable agriculture. This enables them to secure their livelihoods despite the consequences of climate change.