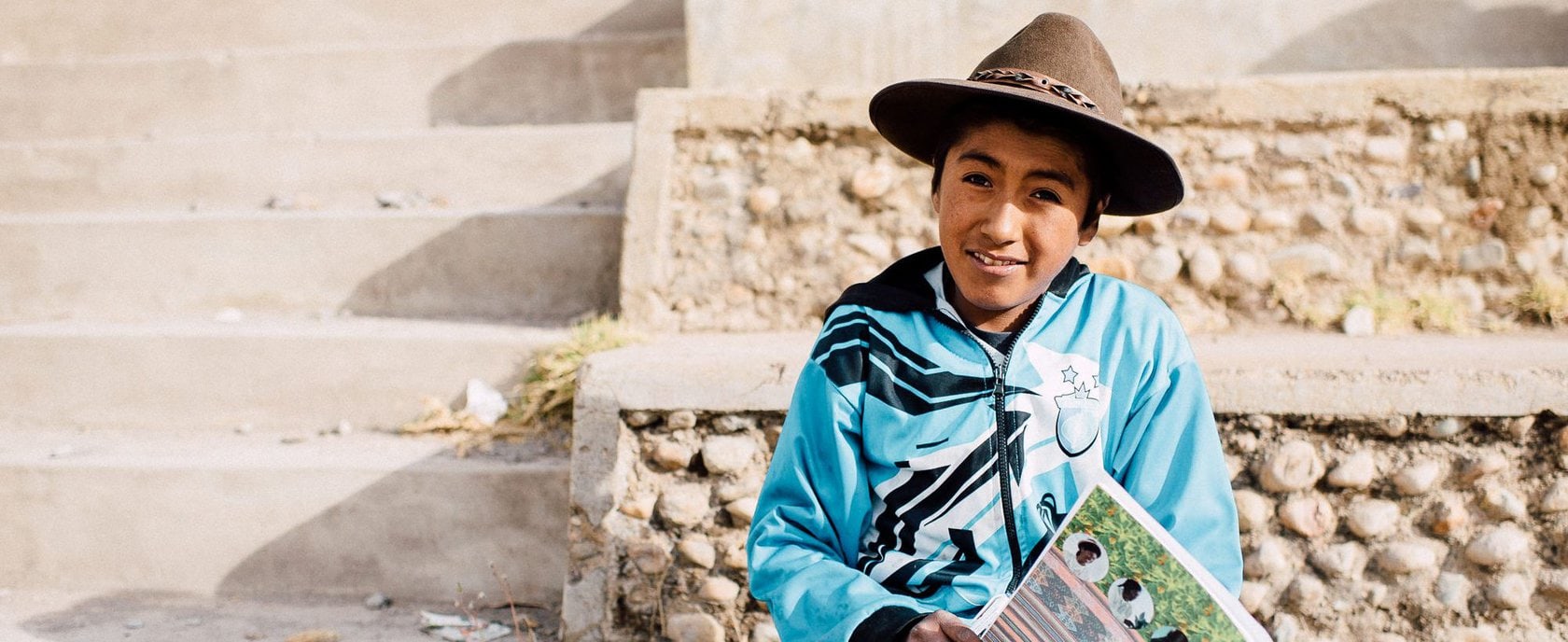 December 5, 2022
Simone Dollinger, who coordinates the theological education projects in Latin America for Mission 21, has been on the road a lot in recent months: Among other things, she traveled to an indigenous congregation in a Pentecostal church in the southern Andes of Peru and visited a Protestant church in Lima. One thing in particular struck her:...
December 1, 2022
Following the devastating earthquake in the Cianjur region of West Java on November 21, our partner church GKP is providing aid to those affected. The earthquake on November 21 had a magnitude of 5.6. According to Indonesia's National Disaster Management Agency, 328 people lost their lives and more are missing. More than 2,000 people were injured,...
December 1, 2022
Mission 21's Youth Embassy Program, which brings together young people from around the world, runs for three years at a time. As we wrap up, we look back - and ahead: As of now, the call for proposals for the 2023-2025 Youth Embassy Program is open. The Youth Embassy Program offers young adults from Africa, Asia, Europe and Latin America the opportunity to get to know each other,...
November 29 2022
In the September issue, we tell the story of Popi. Together with our partner organizations, the young Indonesian woman managed to avert marriage at the age of 15 and to continue going to school. Also in this issue:- How the war in Ukraine is exacerbating the precarious food situation in many places and what we...
November 28 2022
Daniel Gloor works as a theology lecturer in Malaysia. The coexistence of different religious groups is a central theme in his everyday life. He teaches the subject "World Religions" at the Theological Seminary in Sabah and experiences there that his students are partly afraid to deal with other religions. They fear that studying other religions could...
November 25, 2022
From November 25 to December 10, hundreds of organizations worldwide are calling for action against violence against women. We at Mission 21 and our youth network young@mission21 are also taking part in this international campaign.
November 21, 2022
The fight against violence against women and for gender justice is a central area of Mission 21's work. At the "Dialog International" event on November 17, three women experts who are active in this field and have a lot to report from the field exchanged views. The whole event with the three experts...
November 21, 2022
Various media report on the award of the Sylvia Michel Prize 2022 to the Congolese pastor Rebecca Mfutila. The pastor of the CEK - a partner church of Mission 21 - received the Sylvia Michel Award for her commitment to the advancement of women.
November 14, 2022
Many girls and women around the world do not have access to sanitary pads or other hygiene products during their menstrual period. This has serious consequences: They have to resort to unhygienic means during their period, which are associated with considerable health risks. Girls are often unable to attend school during their periods. In Nigeria, our...
November 8, 2022
Rebecca Mfutila from the Democratic Republic of Congo is awarded the Swiss Sylvia Michel Prize 2022. Rebecca Mfutila heads the Women's Federation of our partner church in the DR Congo. In the interview, she talks about the situation of local women and the fight against child malnutrition in her homeland, the Kwango region.