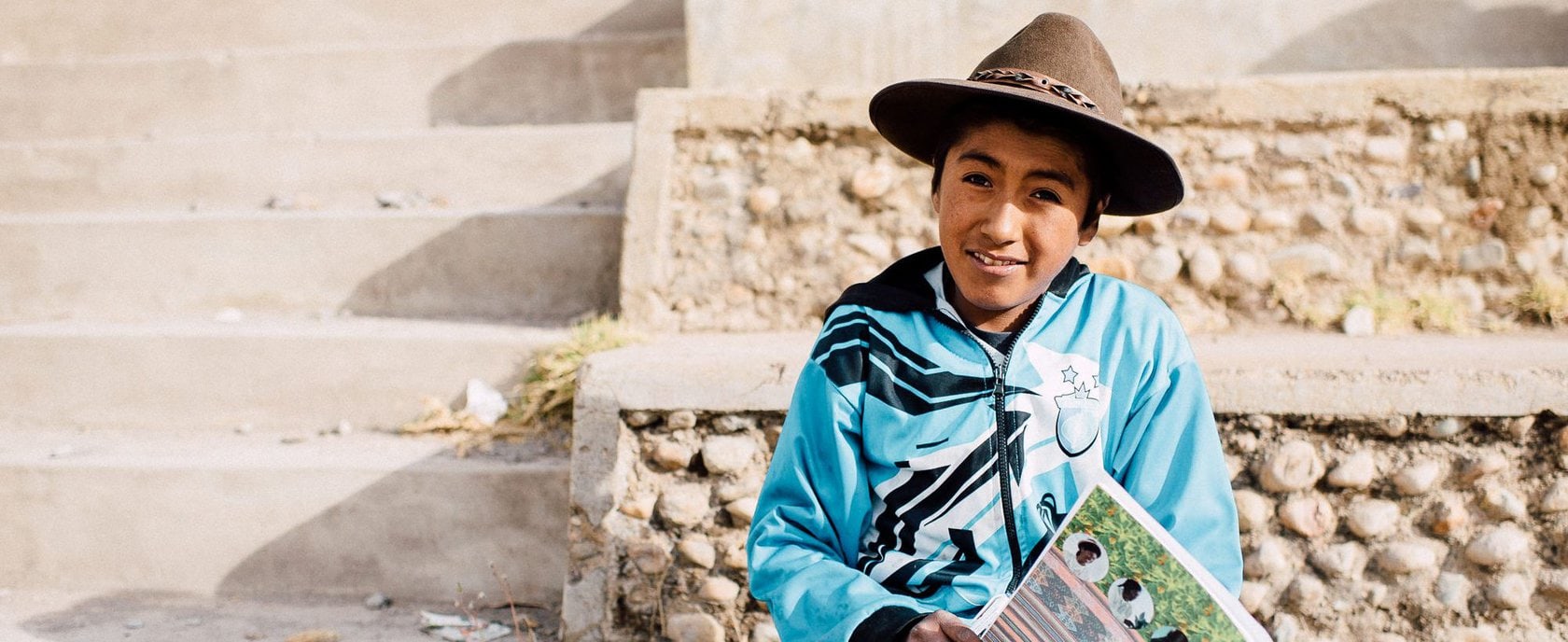 28 February 2023
Parched soils as far as the eye can see: this was the picture that Mission 21 staff encountered during their mission trip to Peru. What this means for the population is the subject of the new issue of our magazine "Encounter. There is a threat of crop failures that could even lead to famine. Our partner organizations are holding back with projects...
February 24, 2023
Pictures are precious historical sources. But when we look at a historical picture, we should not trust our eyes too much. Because often the story behind a picture is different from what we think we see. There is only rudimentary information about the photo shown above. It bears no title,...
23 February 2023
Solveig Schrickel works as a health consultant and medicinal herb specialist in Chile. As she writes her new newsletter, large parts of central Chile are burning. In the courses that Solveig Schrickel offers on medicinal herb production, women who have lost their homes are now sitting. In the midst of tragedy, it is touching to see solidarity emerge. Also in...
21 February 2023
In the hospitals in Tanzania, auxiliary nurses without training take on many responsible tasks. They place infusions, inject antibiotics and stitch wounds. Luzia Illiger, who works as a gynecologist in the hospital in Isoko on behalf of Mission 21, admires on the one hand how they simply learn a lot from their colleagues. On the other hand, it is...
February 20, 2023
The Universidad Bíblica Latinoamericana (UBL) is an important partner organization for Mission 21 in the field of theological education. The theological university in Costa Rica stands for ecumenical openness, holistic spirituality, commitment to peace and a special sensitivity to the ethnic diversity of Latin America. This year, UBL celebrates its 100th anniversary. To...
15 February 2023
Mission 21 is committed to climate justice worldwide so that all people can live a life in dignity. That is why Mission 21 is involved in the ecumenical coalition "Christ:innen für Klimaschutz". Christian churches and organizations are working together to support a Yes vote on the climate bill on June 18. Climate change is felt worldwide....
February 14, 2023
There is a change in the work for gender justice at Mission 21. The accompanying and supporting expert commission Women and Gender will be replaced by an "Advisory Board". The members of the expert commission, who supported Mission 21 in gender justice for many years, were therefore recently thanked with great gratitude for their important...
February 9, 2023
What role do men play on the path to greater gender equality? In 2023, several new projects focus on (stereotypical) images of masculinity and involve men more actively than before in gender work. Mission 21 and its partners have been campaigning for decades against violence against women and are committed to...
February 2, 2023
On January 30, Rev. Hans Knöpfli-Zingg, longtime collaborator of Basel Mission and Mission 21, passed away at the age of 95. Hans Knöpfli lived and worked in the grasslands of Cameroon for almost 40 years. As a fair trade pioneer and cultural bridge builder, he had a lasting impact on cooperation with the people in Cameroon....
February 1, 2023
The promotion of women and girls is an important element of Mission 21's program work in Southeast Asia. Noria Majaman is also working there. As a coordinator, she is helping to ensure that women can continue their education and earn their own income. Mathias Waldmeyer talked about this strong woman on the occasion...