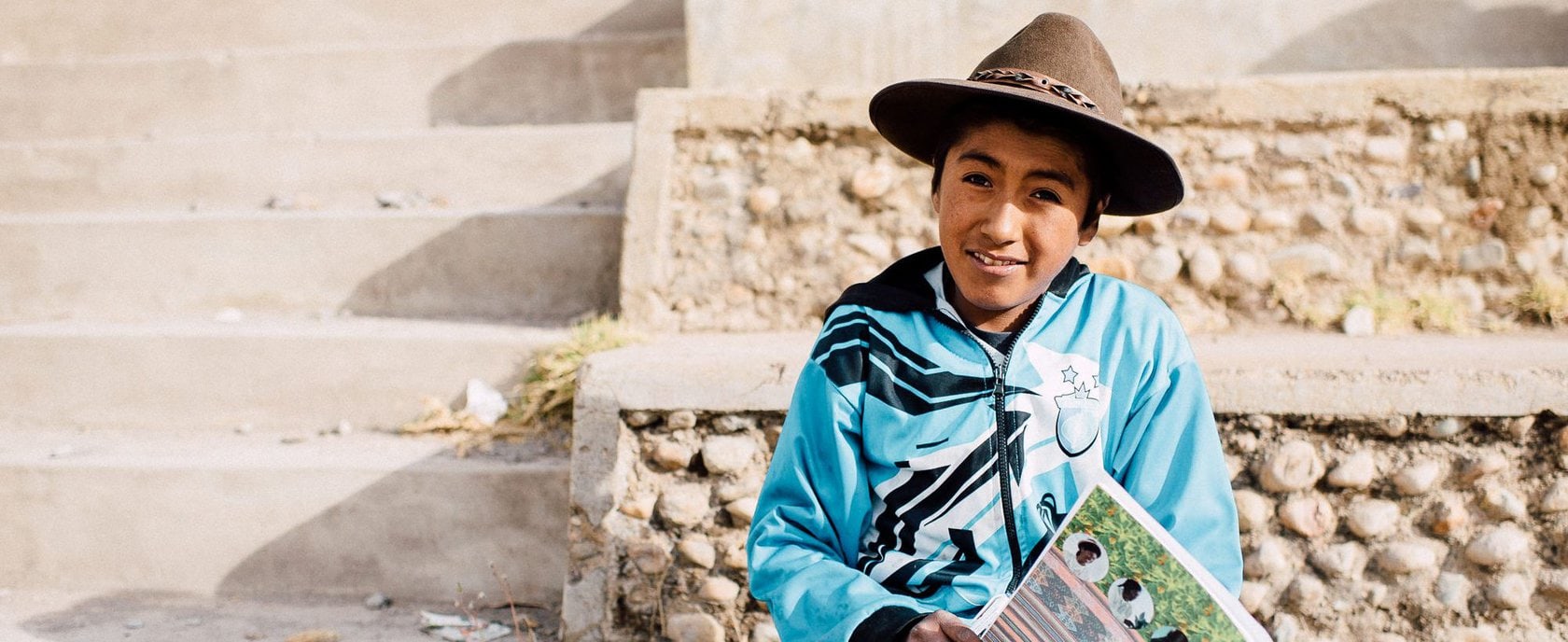 26 January 2023
On February 3, Pope Francis will arrive in South Sudan on his African tour. This long-awaited visit is a strong sign of ecumenical peacebuilding. In a guest article for "kirche heute," Dorina Waldmeyer of Mission 21 sheds light on the importance of this ecumenical perspective. Dorina Waldmeyer, Mission 21's South Sudan program officer since 2018, is eagerly awaiting...
January 11, 2023
The war in Ukraine had a major impact on donations in Switzerland in 2022. Works collecting for those affected by the war achieved record amounts. This is shown in an article on ref.ch. Mission 21, which supports projects in other crisis areas, recorded a decline in donations. Solidarity and willingness to donate in Switzerland is high. According to...
19 December 2022
Shortly before Christmas, the people in the southern Andes of Peru find themselves in a doubly exceptional situation: First and foremost, they are threatened by a food crisis. No rain has fallen for months, the seedlings are drying out, and a harvest in February is not to be expected. In addition, the people are threatened by the politically unstable...
December 12, 2022
The archive of Mission 21 and the Basel Mission sees itself as a research archive and as part of the international learning community. Researchers from all over the world visit the archive to pursue their studies here. This is both a task and an obligation for Mission 21. What products were there on the Gold Coast in the mid...
December 10, 2022
16 days against violence against women: The international "16 days" campaign 2022 ends today, December 10, Human Rights Day. Mission 21, active in gender justice programming and projects, has co-sponsored this campaign and our youth network young@mission21 has participated with this year's JointAction. The "16 Days Against Violence...
December 5, 2022
Simone Dollinger, who coordinates the theological education projects in Latin America for Mission 21, has been on the road a lot in recent months: Among other things, she traveled to an indigenous congregation in a Pentecostal church in the southern Andes of Peru and visited a Protestant church in Lima. One thing in particular struck her:...
December 1, 2022
Following the devastating earthquake in the Cianjur region of West Java on November 21, our partner church GKP is providing aid to those affected. The earthquake on November 21 had a magnitude of 5.6. According to Indonesia's National Disaster Management Agency, 328 people lost their lives and more are missing. More than 2,000 people were injured,...
December 1, 2022
Mission 21's Youth Embassy Program, which brings together young people from around the world, runs for three years at a time. As we wrap up, we look back - and ahead: As of now, the call for proposals for the 2023-2025 Youth Embassy Program is open. The Youth Embassy Program offers young adults from Africa, Asia, Europe and Latin America the opportunity to get to know each other,...
November 29 2022
In the September issue, we tell the story of Popi. Together with our partner organizations, the young Indonesian woman managed to avert marriage at the age of 15 and to continue going to school. Also in this issue:- How the war in Ukraine is exacerbating the precarious food situation in many places and what we...
November 28 2022
Daniel Gloor works as a theology lecturer in Malaysia. The coexistence of different religious groups is a central theme in his everyday life. He teaches the subject "World Religions" at the Theological Seminary in Sabah and experiences there that his students are partly afraid to deal with other religions. They fear that studying other religions could...