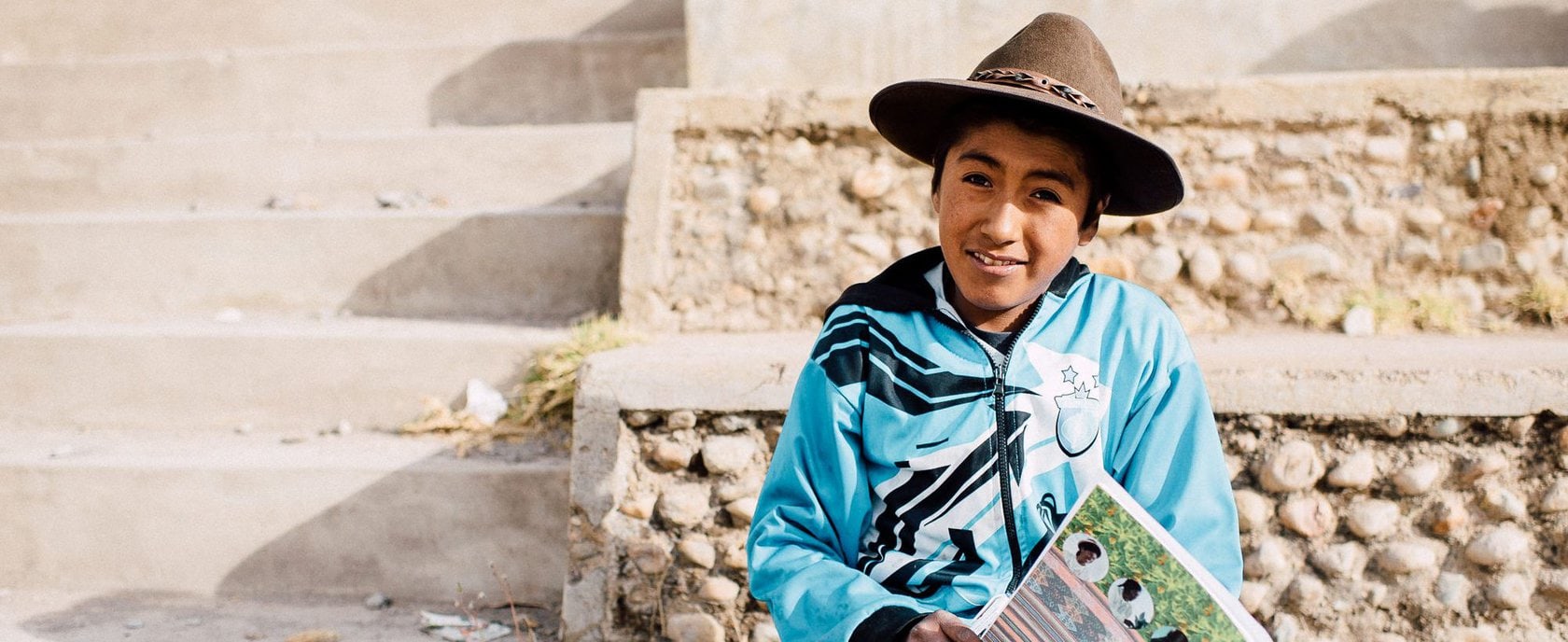 December 4, 2023
"More solidarity now" - with this slogan, development cooperation organizations are calling on the Federal Council not to make savings at the expense of the poorest countries. In particular, the important support for Ukraine should be financed from an additional fund - not at the expense of development cooperation. Mission 21 supports this campaign. The campaign is being launched...
November 29, 2023
Peace and reconciliation for South Sudan. The Federation of South Sudanese Churches is working towards this major goal. The ecumenical umbrella organization is supported by the Swiss Federal Department of Foreign Affairs (FDFA) and Mission 21. In October, a delegation from the Federation of Churches was in Basel for talks. The church member media in German-speaking Switzerland are now reporting on this.
November 27, 2023
Great honor for former Mission 21 employee, Pastor Hans Lutz. He received an honorary doctorate at the Dies Academicus 2023 of the University of Basel. Hans Lutz has worked for the Basel Mission for over 50 years and then for Mission 21 in Hong Kong. As part of this work, he will now...
November 24, 2023
Surprisingly, the Federal Council does not want to fund a new national prevention campaign against violence after all - even though Parliament has instructed it to do so. More than 170 Swiss organizations that campaign against violence have therefore written an open letter to the Federal Council. Mission 21 also signs this letter, which calls on the Federal Council to reverse this decision.
November 23, 2023
From 25 November to 10 December, hundreds of organizations around the world are calling for action against violence against women. We at Mission 21 are also taking part in this international campaign with a selfie campaign in the lobby of the Mission House.
November 9, 2023
Violent images from Israel and the Gaza Strip are shocking the whole world. However, the "Sternberg" rehabilitation center for children and young people in Palestine, which is supported by Mission 21, is only indirectly affected by this.
23 October 2023
In the second week of October, a church delegation from South Sudan visited Switzerland. They talked about the peace process in their country with the DFA foreign department of the Confederation. And they were guests of Mission 21 in Basel. Mission 21 supports the South Sudanese churches in peacebuilding. ERF Media...
12 October 2023
For nine years, Angel and Simone Dollinger were on mission in Latin America with their daughter Alma - first in Bolivia and the last few years with Mission 21 in Costa Rica. They have been back in Switzerland since July. It is not a farewell to Mission 21: Angel works at a distance...
September 25, 2023
After a period of intense rainfall and flooded roads, things are getting warmer and drier again for Luzia Illiger, our co-worker in Tanzania. There is a lot to do. In addition to her work in the hospital and in health stations, the gynecologist also teaches sex education at various schools. She writes: "I hope to become something...
September 5, 2023
More gender justice worldwide. Mission 21 also wants to come closer to this goal thanks to a new expert committee. The "Advisory Board Gender Justice" has started its work and discussed Mission 21's work in depth at its online meeting on August 29. The new advisory board is international in scope and also counts on the...