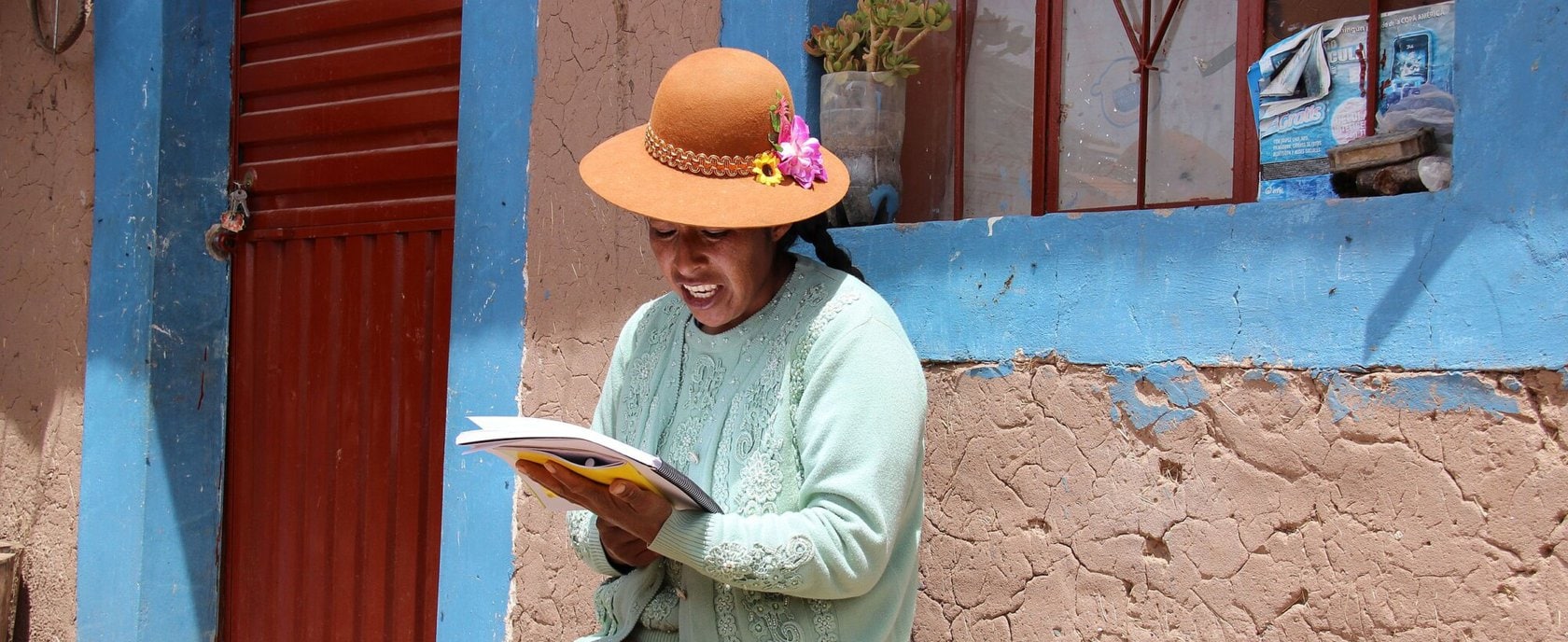 Publications
Learn more about Mission 21's work in development cooperation in our 20 partner countries, about our projects and the background to our work, and about our educational work in Switzerland. Here you will find our films, magazines, the current annual report and financial report, books, workbooks for the classroom and much more.
The magazine "begegnen" is Mission 21's donor magazine. It is published four times a year. The magazine contains information and stories about Mission 21's projects and the people behind them.
"begegnen" is the successor publication of the magazines "news" and "order".
The magazine is printed in Switzerland. The Gremper print shop prints climate-neutrally and invests in meaningful climate projects. ►More information
Current issue: begegnen 4/2022
"A young network that carries worldwide".
In the current issue, we present our worldwide youth network. In Mission 21's youth embassy program, exchange across borders becomes possible. The best part: As of now, young people can apply to participate again.
Also in this issue: A report on the work of women in the DR Congo who care for malnourished children. Voices of women teachers from Africa, Asia and Latin America who report on their daily lives. And reports on the international learning community that makes up Mission 21 .
The last three numbers of the "begegnen":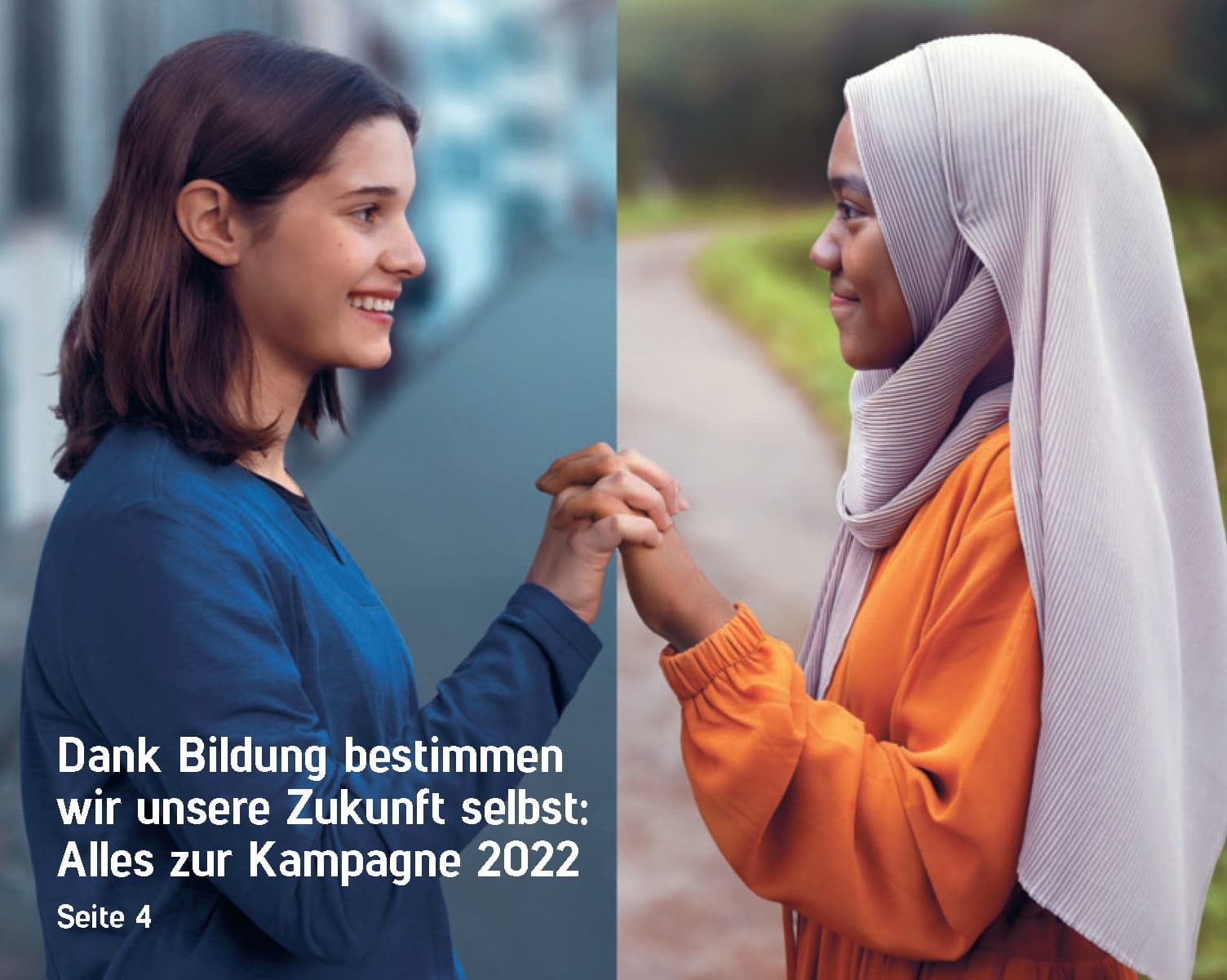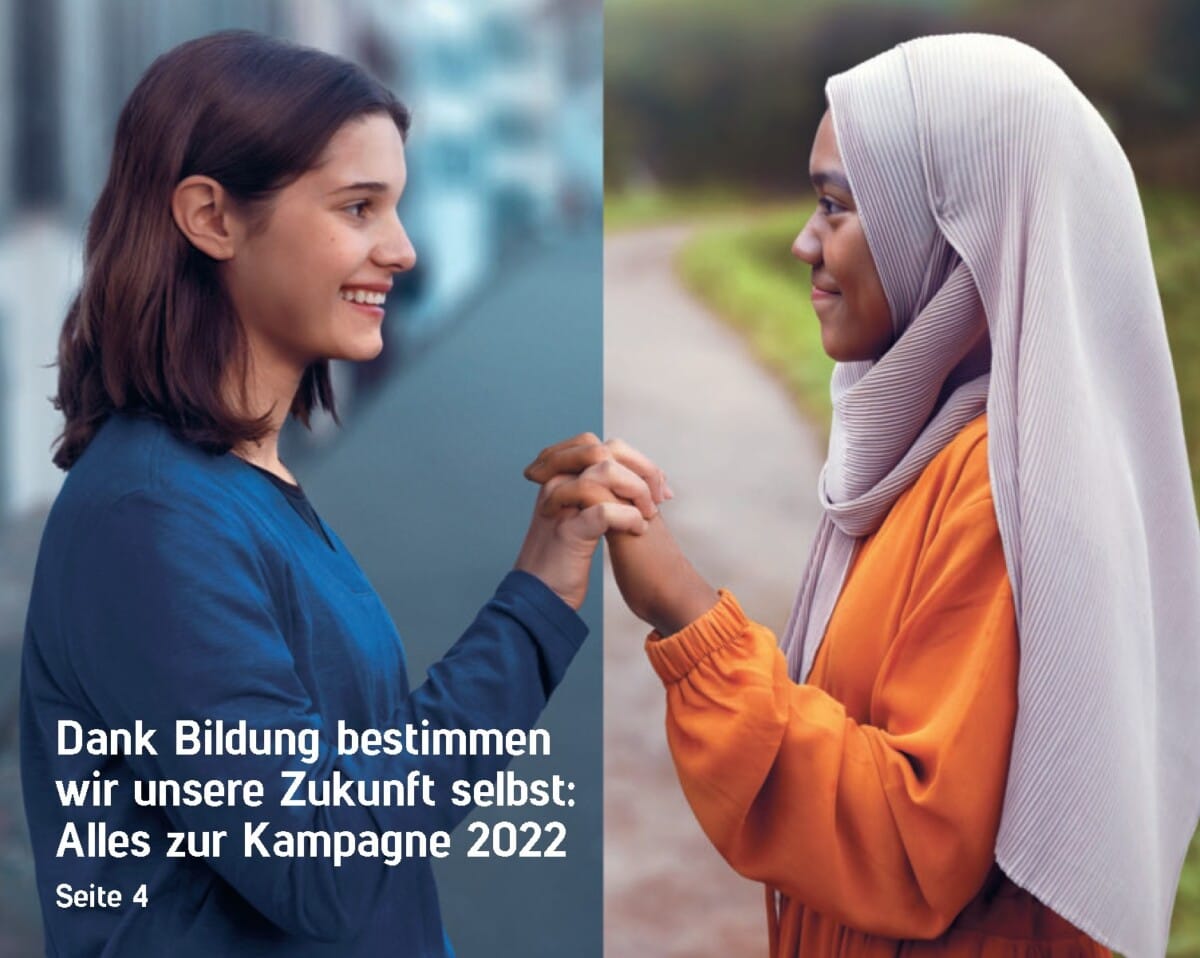 begegnen 3/2022
In the September issue, we tell the story of Popi. Together with our partner organizations, the young Indonesian woman managed to avert marriage at the age of 15 and continue going to school.
Also in this issue:
- How the war in Ukraine is exacerbating the precarious food situation in many places and what we can do about it.
- Midwives in Switzerland and South Sudan: A Double Interview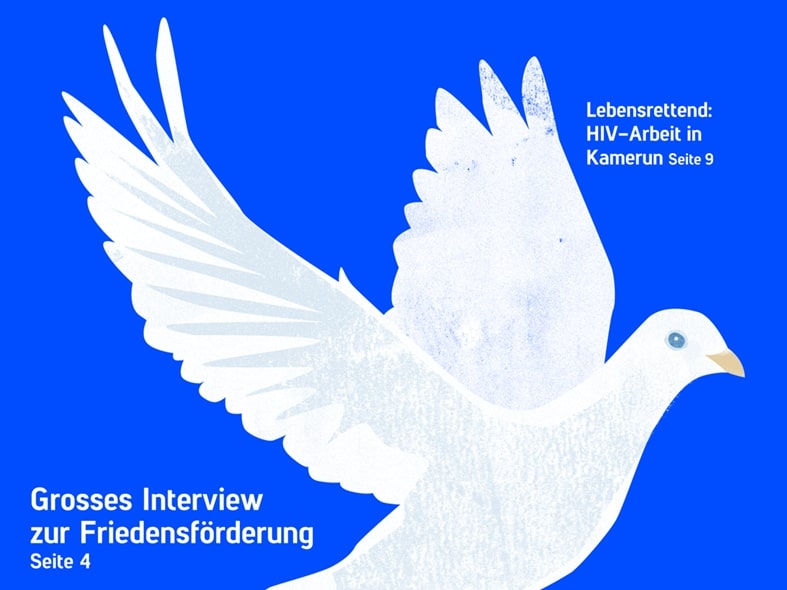 begegnen 2/2022
The war in Ukraine shows us how quickly destruction can happen. (Re)building peace, on the other hand, is a long-term process. Katharina Gfeller, Head of International Relations at Mission 21, reports in our June issue on what is important in peacebuilding. Also in this issue: stories from HIV work in Cameroon and other news.
begegnen 1/2022
People from our partner countries tell how climate change is affecting their lives and how they are counteracting climate change. For example, Mariam in Tanzania, who is suffering from hunger due to drought. She will plant neem and moringa trees. In Cameroon, students are developing solutions for dealing with waste, and in Nigeria, women are making resource-saving stoves.
Cooperation Mission Press
Mission 21 works together with five other mission agencies in Germany and Austria. Together we form the Cooperation Mission Press. All the magazines of these mission agencies - including "begegnen" - are accessible online in an app, a digital magazine kiosk. In the magazine "Eine Welt" you will find articles on the topic of mission and ecumenism, which have also appeared in our magazine "Auftrag" so far. In the future, however, you will also find selected articles from this cooperation online on our website in the "News".
Digital magazine kiosk (some for a fee): App.missionpress.org or via app, keyword mission press
Here you will find exciting films about the projects and partners of Mission 21.
Annual report and financial report
The Annual Report provides information on the work and principles of Mission 21 and shows how these manifested themselves in the year under review. It contains the annual financial statements including information on the origin and use of funds. The key donor groups are mentioned by name. Information on the structure and committees of the mission organization as well as a brief portrait of Mission 21 are also included. The annual report is published each June to coincide with Mission 21's international mission synod. ► Order print copy
Financial Report
► PWC Financial Report 2018 (PDF)
► PWC Financial Report 2017 (PDF)
The project booklet provides an overview of the development cooperation of Mission 21, HEKS (until the end of 2021 also Bread for All), and DM-échange et mission. Against the background of the political, economic and social conditions of the countries, the project booklet presents the country programs and the partner organizations on site. Information on the individual projects and on donating round off the overview. The project booklet is updated annually and is free of charge.
Important note: If you as a church congregation would like to support the work of Mission 21, especially projects within the framework of the Ecumenical Campaign, then payments must be transferred directly to Mission 21 as of January 1, 2021 (donation account: 40-726233-2). A transfer via Bread for all/HEKS is no longer possible. 
Projects that fit the theme of the Ecumenical Campaign 2022 can be found here: 
► Download project booklet 2023 as PDF
The Women's Letter of Mission 21 serves to empower women and promote exchange within the women's network of Mission 21. It is published at irregular intervals and is free of charge. The publication of the Women's Letter is coordinated by the Women and Gender staff of Mission 21.
Mission 21's international staff in partner churches and organizations in Africa, Asia and Latin America report at regular intervals. With the newsletters, they provide a personal insight into the projects on site.