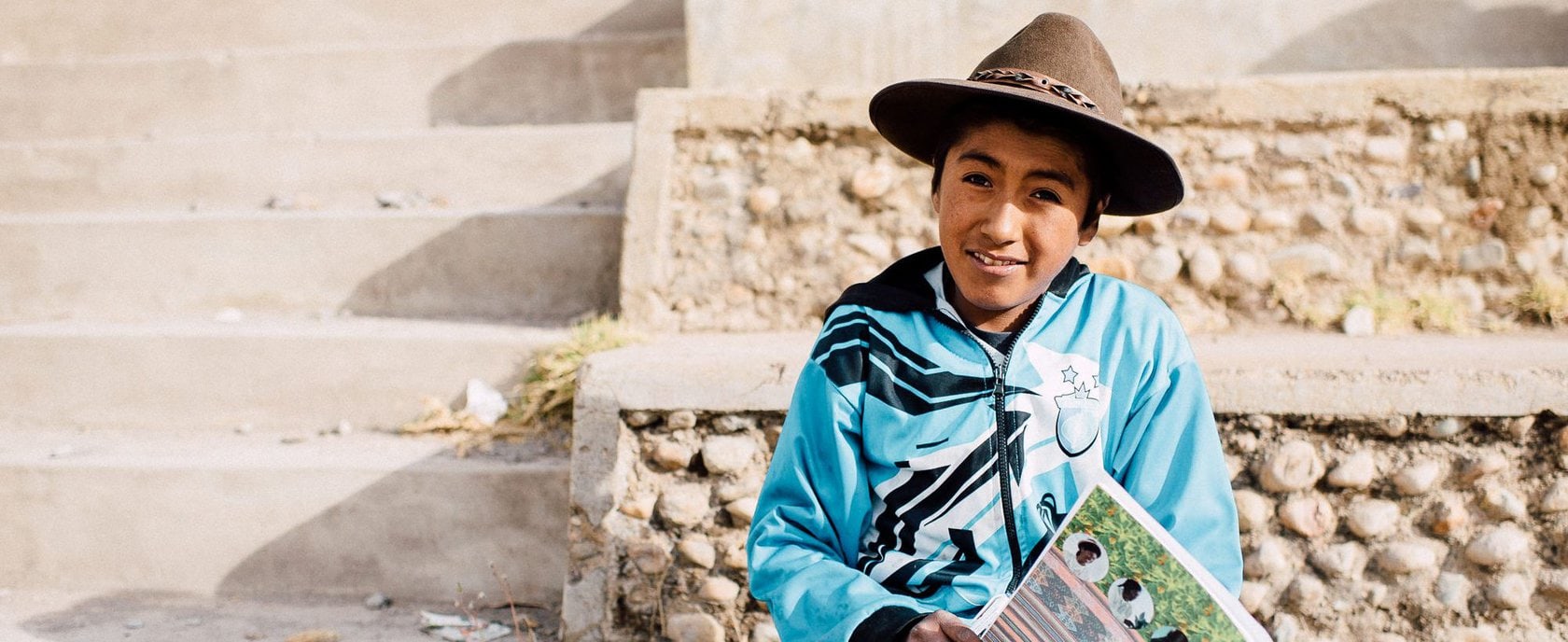 December 5, 2022
Simone Dollinger, who coordinates the theological education projects in Latin America for Mission 21, has been on the road a lot in recent months: Among other things, she traveled to an indigenous congregation in a Pentecostal church in the southern Andes of Peru and visited a Protestant church in Lima. One thing in particular struck her:...
November 28 2022
Daniel Gloor works as a theology lecturer in Malaysia. The coexistence of different religious groups is a central theme in his everyday life. He teaches the subject "World Religions" at the Theological Seminary in Sabah and experiences there that his students are partly afraid to deal with other religions. They fear that studying other religions could...
September 20, 2022
Luzia Illiger reports on her work as a gynecologist in the hospital in Isoko Luzia Illiger has been working as a gynecologist in the hospital in Isoko, Tanzania, for one and a half years. During this time, she has attended many births, mourned miscarriages and cared for newborns. What she had not expected was that there would be so many...
April 28, 2022
More and more people in Latin America are living in extreme poverty. In their new newsletter, Simone Dollinger and Angel Román report on how the Corona pandemic is affecting people's lives. They also give an insight into their lives and work in Costa Rica.
April 1, 2022
At the end of March, Jens Marcus Albrecht's assignment as a surgeon and trauma surgeon at Mbozi Mission Hospital came to an end after almost three years.
28 March 2022
What is a Christmas celebration like in an evangelical free church in Malaysia? What does Omikron mean for teaching at the Theological Seminary in Sabah, Malaysia? And why do foreigners residing in Malaysia have to leave the country after three years for a period of "cooling off"?
14 March 2022
Luzia Illiger has been working as a gynecologist in the hospital in Isoko, Tanzania, for one year. In her new newsletter, she tells about her everyday life in the hospital: about missing medicines and insurances, but also about enriching visits to health stations with motivated staff. The report gives a valuable insight into life in Isoko.
January 17, 2022
Community organizers are playing an increasingly important role in our projects in Malaysia. They learn - also within the framework of our project work - how they can initiate changes in villages and communities themselves. This has already happened several times in the village of Palak Banggi. After the water supply has been renewed, now...
January 11, 2022
Solveig Schrickel accompanies a project of our partner organization SEDEC in Chile as a health advisor and medicinal herb specialist. In her new newsletter she tells about the deeply rooted medicinal herb knowledge of the Mapuche in Chile, she reports about the latest political events and about the daily work in Corona times.
September 23, 2021
For Simone Dollinger and Angel Román, much has changed since the outbreak of the Corona pandemic. In Latin America, where they are working on behalf of Mission 21, people are suffering - health-wise, socially and economically.