"Education determines what we harvest in the future"
Nigeria is by far the most populous country in Africa. Around 225 million people live in the West African state and the population is constantly increasing. Poverty is high and Nigeria's agriculture is under pressure, also due to climate change. With our 2023 campaign, we are highlighting how important education is for ecologically sustainable development - in Nigeria and also in Switzerland.
"If I could feed my family by farming, I wouldn't have to worry about it anymore."
Ladi Zachariah, farmer from Nigeria
Ladi Zachariah lives with her sons in northeastern Nigeria. She grows beans, peanuts and corn to feed her family. But the harvests are poor and Ladi says, "We don't have enough to eat." The soil is becoming more infertile, and climate change is causing more frequent droughts and floods.
Although Ladi has been working in the fields since her youth, the knowledge passed down to her is not helpful enough. That's why the educational opportunities offered by our local partners are important to her. She says, "I have learned a lot and will pass that on to others."
Our campaign film shows the environment in which Ladi lives and works and the importance education has for her.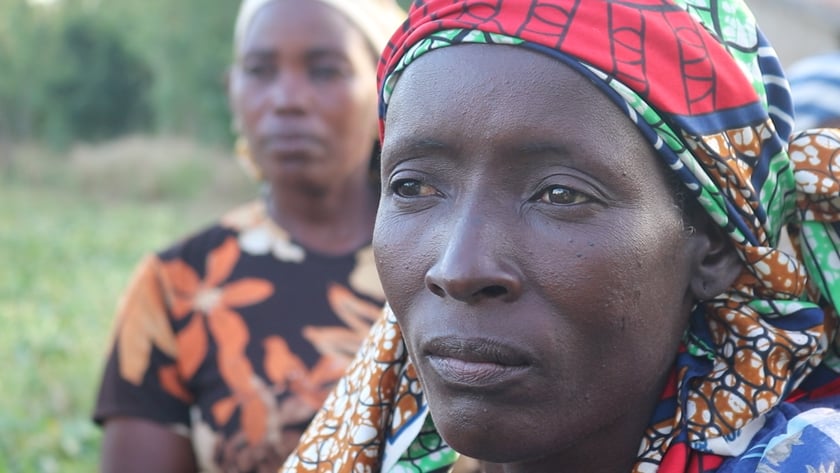 The situation in Nigeria is precarious
Due to the rapid population growth, the The available agricultural area per capita decreases.
About 40 % of the population lives below the poverty line and is on Self-sufficiency reliant.
The widespread cultivation with synthetic fertilizers depletes the soil and reduces its fertility.
The situation is particularly difficult in the northeast of the country, where climate change is affecting crops and extreme weather events are becoming more frequent.
Deforestation, erosion and the pollution caused by waste and contaminated groundwater additionally reduce the soil quality.
What Mission 21 and its partners do
Our partner organizations train farmers and farm women in the northeast in sustainable agriculture, mixed crops and environmentally friendly pest control methods.
Our partner organization promotes energy-efficient stoves with practical building instructions and financial resources.
Sensitization for the planting of trees
Mission 21 promotes in Switzerland with educational events and action ideas an environmentally friendly and resource-efficient lifestyle.
Education and Food Sovereignty in Nigeria
We achieved this in 2022 through our project work in Nigeria:

Farmers trained for agroecological cultivation Farmers and farmers trained on
"Farmer's Field Day."

Farmers and farm women sensitized
for planting trees
Residents in five villages learned how to build energy-efficient stoves.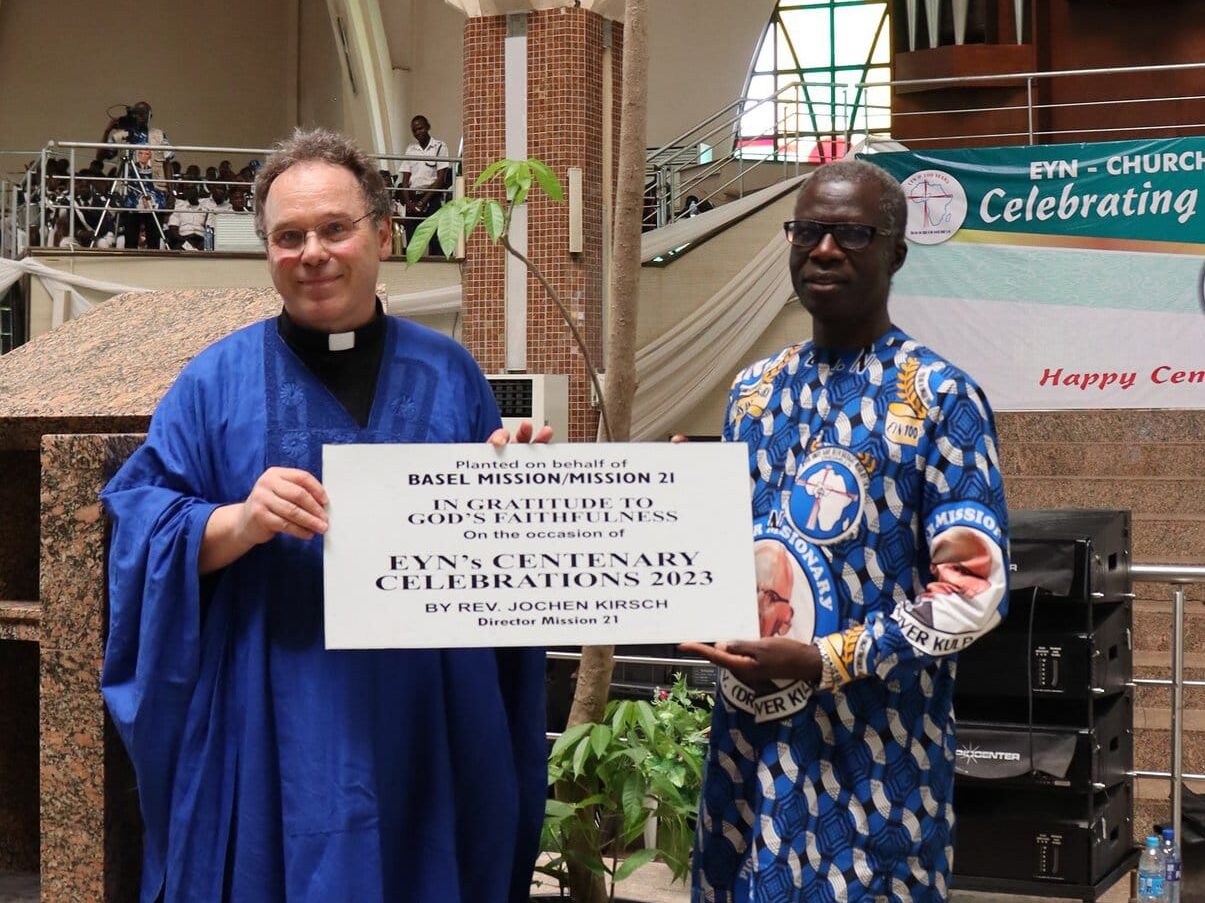 Current
100 years of EYN: Great anniversary celebrations in Nigeria
The Church of the Brethren in Nigeria (EYN) is an important partner organization for Mission 21. Together we work for peacebuilding, education and food sovereignty. On the occasion of the 100th anniversary of EYN, Jochen Kirsch, Director of Mission 21, traveled to Abuja to celebrate together with the church leadership and the population and to bring greetings from our worldwide network.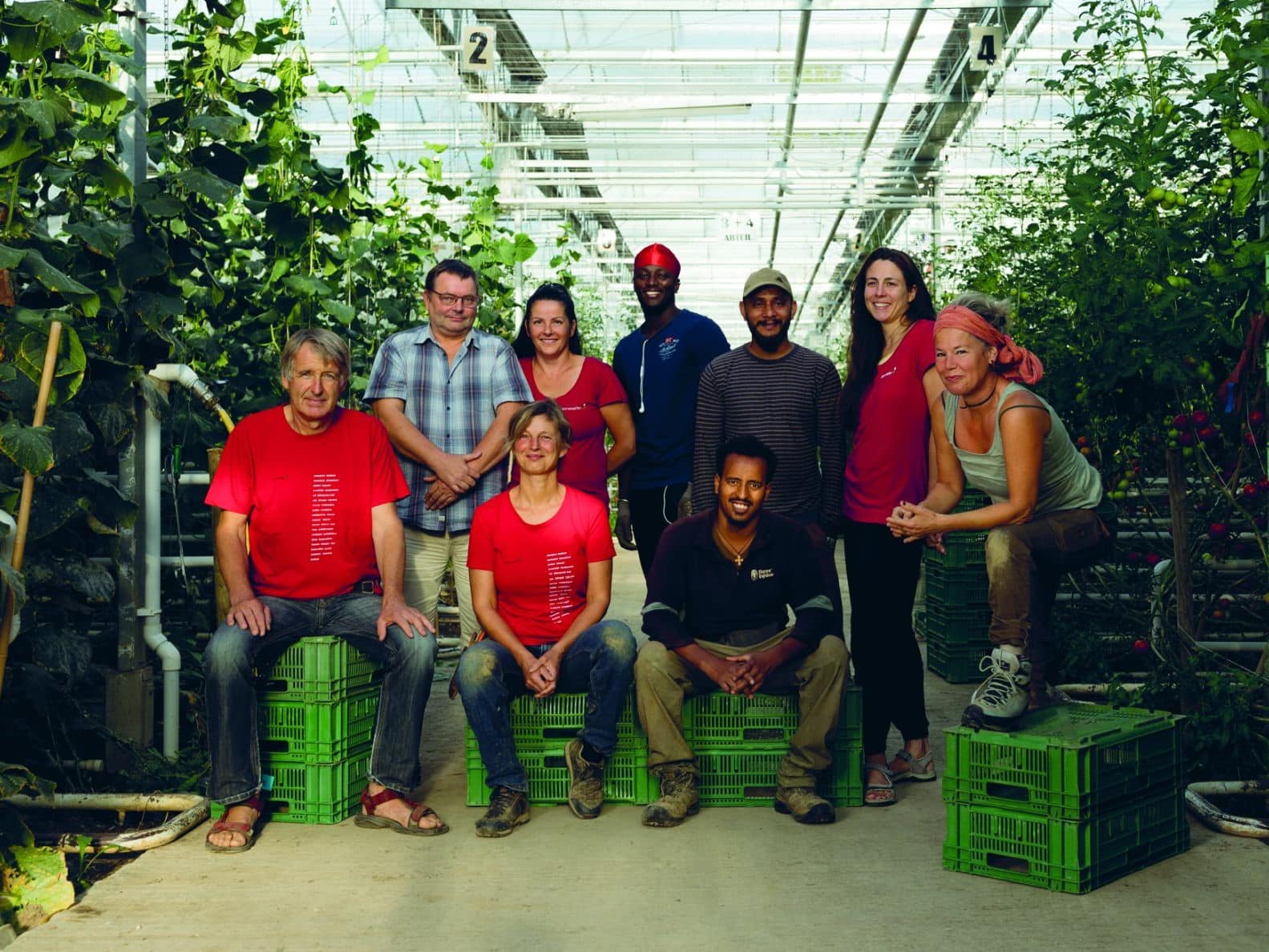 Interview
When happiness is suddenly so close
How can we ourselves contribute to a more sustainable food system? We interviewed farmer Nicole Tanner from Birsmattehof, an organic farm in Therwil near Basel, about these questions. On the Birsmattehof, vegetables have been grown according to the Bio Suisse guidelines since 1981. Seasonally appropriate and diverse.
Become part of our campaign
Raise awareness with an action in your parish on the topic of education for ecologically sustainable development in Nigeria and in Switzerland.
The campaign runs from September 10 through Mission Sunday on Advent 1. Suitable dates for worship, events or actions can be:
Become part of our campaign
Raise awareness with an action in your parish on the topic of education for ecologically sustainable development in Nigeria and in Switzerland.
The campaign runs from September 10 through Mission Sunday on Advent 1. Suitable dates for worship, events or actions can be: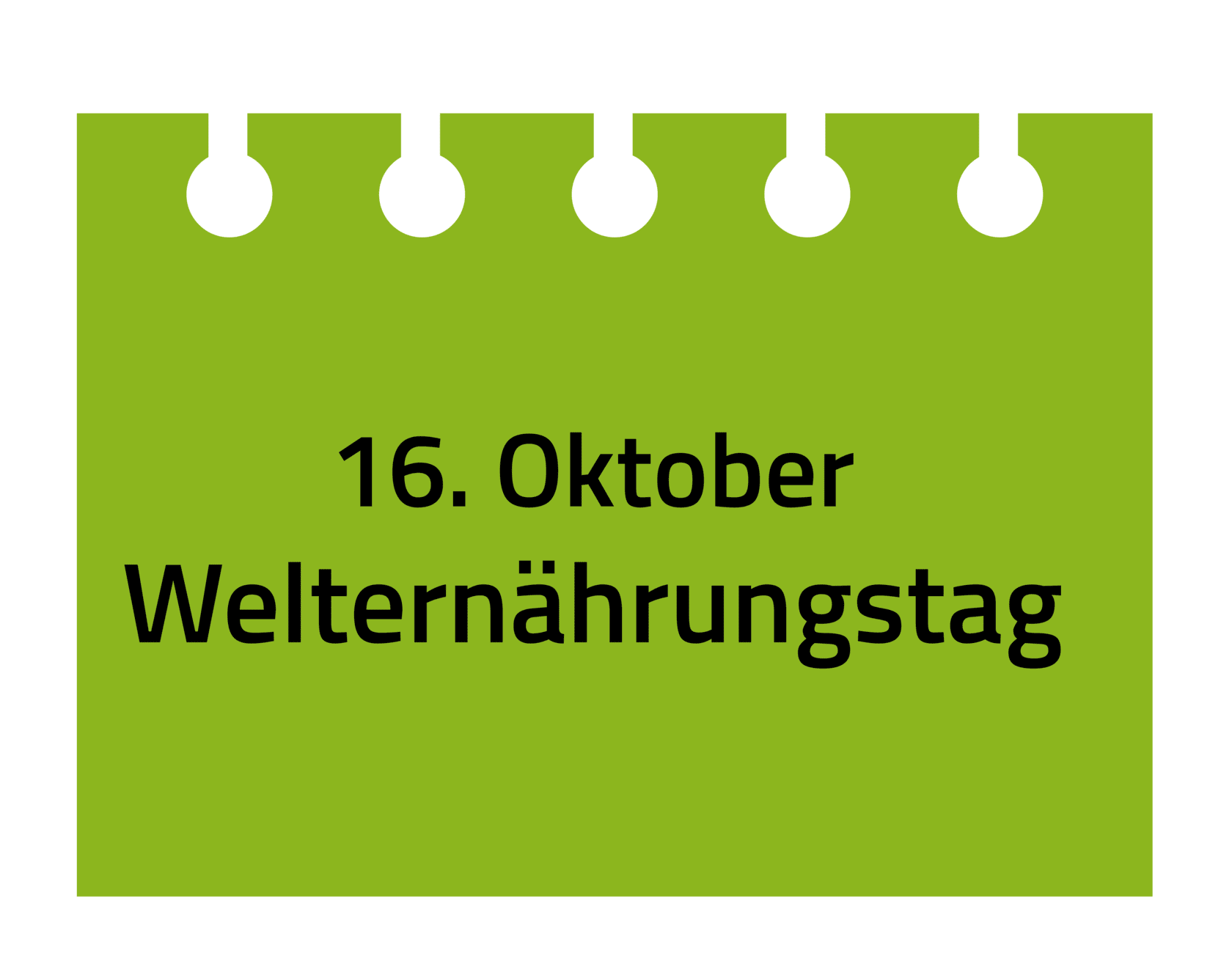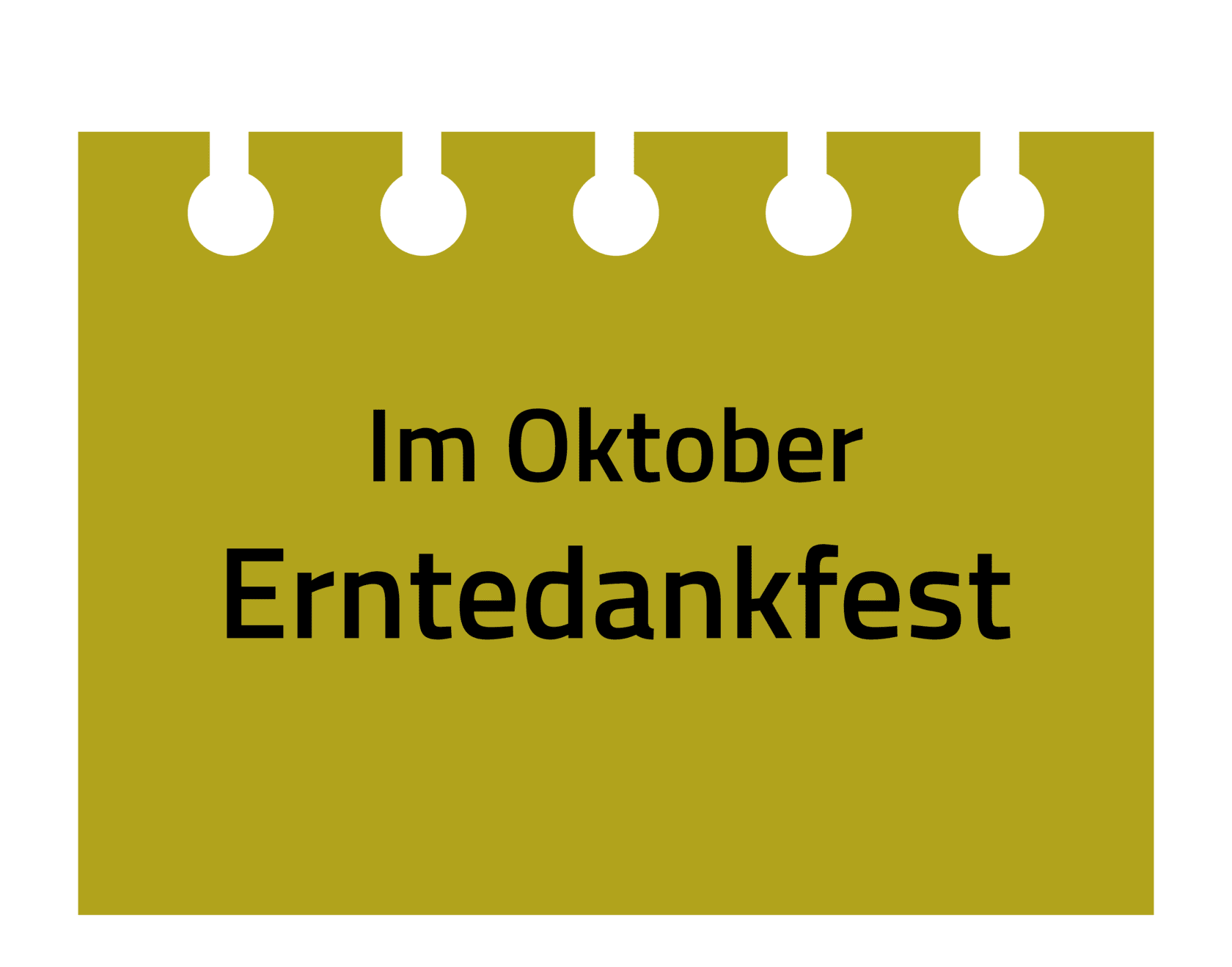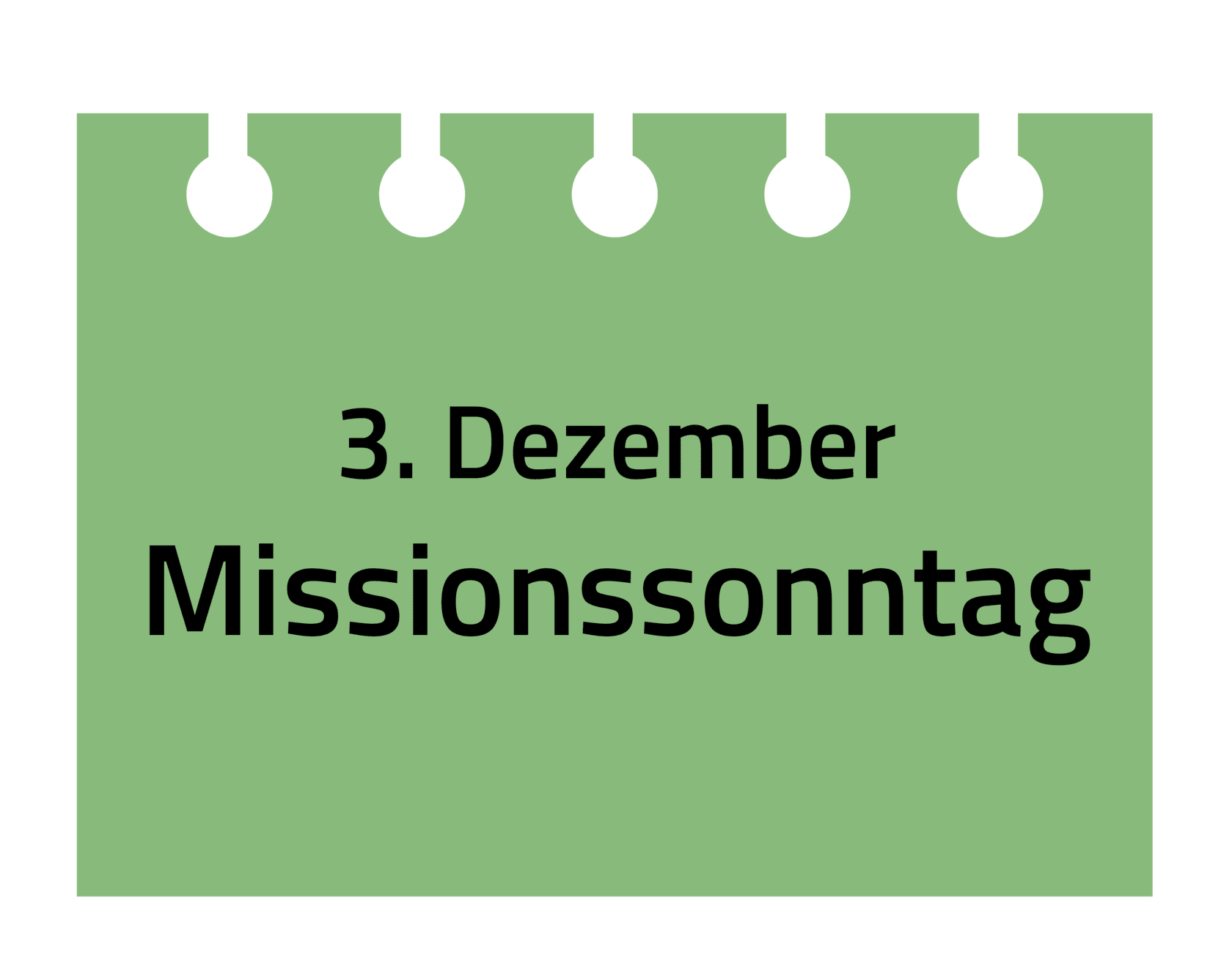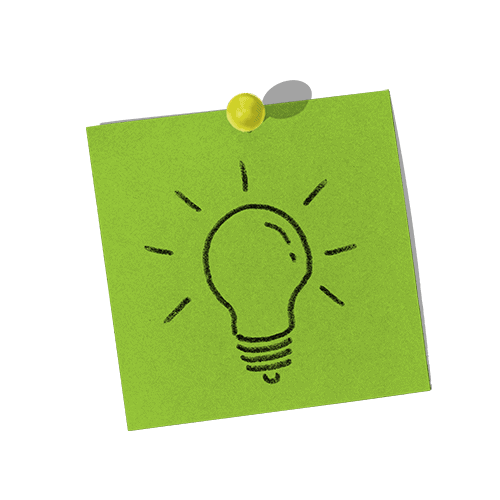 Seasonal calendar - for our climate
The seasonal calendar helps us to buy seasonally and regionally. In this way, we can all contribute to our health and the climate.
Support our educational work with a collection and give away our seasonal calendar as a thank you. For example, after a service for Thanksgiving.
Upcycling - a bottle cork pinboard for the parish hall
There are numerous objects that we could not recycle but upcycle into something new. So sometimes something fascinating new can arise from the inconspicuous.
For example, bulletin boards made from used bottle corks. How about suddenly having a creative bulletin board in your church community as an eye-catcher? Inform your church community about your idea and ask the members to collect old bottle corks and put them in a container provided in the community.
In line with the campaign theme "Education decides what we harvest in the future", order our original Christmas cards with illustrations of regional food from Nigeria and Switzerland.
Sell them e.g. on the 1st Advent, Mission Sunday, in your parish hall or church. With the sale you support our educational projects in Nigeria and Switzerland for an ecologically sustainable development.
Teaching idea
Illuminating and questions around "Our daily bread".
With the "Our Father" is said around the Globe prayed for the daily food.
"Our daily bread" is actually on the table every day in almost every household in Switzerland. In Europe, bread is like a synonym for basic sustenance and has a high symbolic and spiritual significance. But bread and wheat are a staple food especially in Europe, the Middle East and North Africa.
If Jesus of Nazareth had not lived in the Middle East, but in another region of the world, his prayer would probably have been handed down to us differently.
In Latin America, one would rather pray, "Our daily corn pudding - or our quinoa - give us today!" In East Africa, perhaps, "Our daily ugali - (corn or millet porridge) give us today!" In Indonesia or China, Jesus might have formulated, "Our daily bowl of rice give us today!"
Teaching material "How does the world eat?"
Together, take a closer look at the world's staple foods. Become aware: People eat very differently around the world. Culinary traditions are diverse.
Discovering this awakens the joy and openness for intercultural encounters. Together at the table, people from different cultures can come together and exchange ideas. Eating together connects.
Teaching idea
Long live balcony
"Urban Gardening", gardening in the city, has its origins in the hardship of the post-war period. Many a public square became a field to do something about food shortages and hunger. In the 1970s, urban gardening was rediscovered out of a longing for more nature among all the houses and streets. Symbolic of this was Liz Christy's "Green Guerilla" - an illegal, small biotope in the middle of the dreariest part of Manhattan: within 24 hours in 1973, a square between the ruins of houses on the Lower East Side was planted with trees, shrubs and flowers stolen from Wall Street.
Balcony plants are not quite so revolutionary, and raised beds in public squares or in front of churches are more a feast for the eyes than a cause for protest between cars and concrete. But gardening in public places, on balconies and in backyards has retained its symbolic power in addition to its practical significance in combating global warming and urban summer heat.
Backyard gardens in the countryside are also considered urban gardening: it's a catch-all term for all private food security and food sovereignty initiatives, any encouragement to grow your own healthy and locally sourced food while living in harmony with nature and the environment.
Worship idea
Songs, prayers, sermon and presentation
We offer inspiring suggestions for your worship service on the topics of education, food sovereignty or the situation of the people in Nigeria. Our partner church in Nigeria, the EYN, has been connected with Mission 21 for years. There are different occasions to think about the people in Nigeria in a church service: Be it for Thanksgiving, on the 1st of Advent (at the same time Mission Sunday) or by taking up the topic "Hope". You will find a detailed idea paper and a presentation for download:
Songs from Nigeria and Europe
Prayers from Nigeria and Switzerland
Suggestions for sermons on suitable Bible passages
A work of art from Nigeria with inspiration for interpretation
Tomorrow. The world is full of solutions
There are many good films that analyze reality and show the global problems and challenges. Often, however, reality leaves us overwhelmed and perhaps hopeless. This film is different: it explores initiatives around the world and examines possible solutions, including impressive examples of agricultural projects and urban gardening, as well as approaches to make the world's food supply more regional and organic. A very encouraging film that can also be viewed in individual excerpts and therefore well integrated into classroom and educational activities. "Tomorrow" was awarded the César for best documentary film.
Documentary, Director: Cyril Dion, France 2016, Duration: 120 minutes, Ages 16+, Languages: E/F/D Subtitles: D/F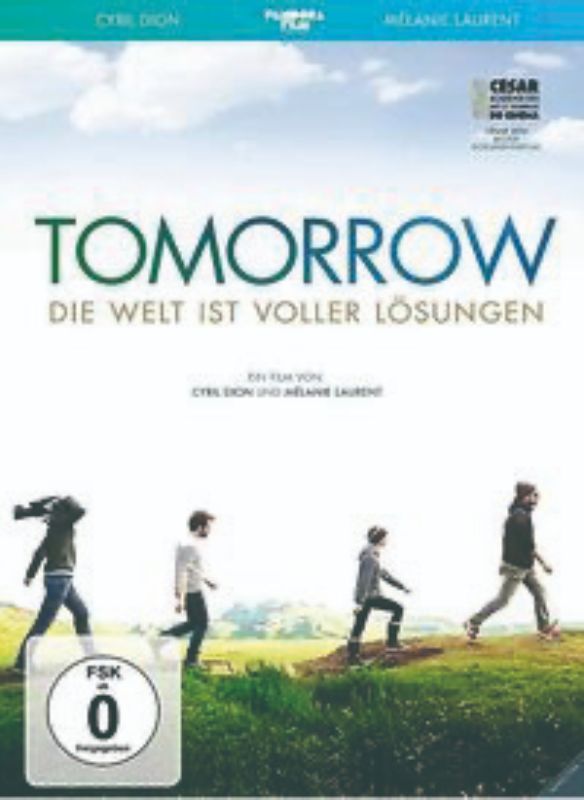 We feed the world
The classic documentary on food and globalization, corporate leaders and vegetable producers, fishermen and long-distance truckers, flows of goods and money. It is a film about scarcity in abundance. The red thread is a conversation with the UN special rapporteur Jean Ziegler. In impressive images, the film provides insight into the production of our food and answers the question of what hunger in the world has to do with our consumption.
Documentary, Director: Erwin Wagenhofer, Austria 2005, Duration: 96 minutes, Ages 14+, Languages: German Subtitles: D/F/E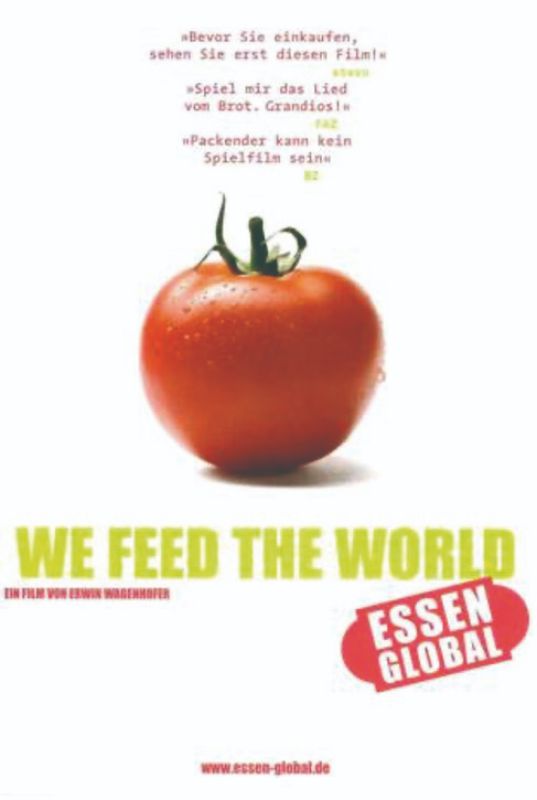 Thanks for the rain
A farmer in Kenya - smallholder Kisilu Musya - takes up the camera himself. He captures in pictures and sound what the world is still turning a blind eye to: the concrete effects of climate change. In the past, rain was a blessing for his village. Today, it is flash floods that wash away soil and plants. The documentary accompanies Kisilu as he takes up the fight and brings the local farmers out of their powerlessness and mobilizes them to make themselves heard all the way to the political levels at the UN climate summit in Paris.
Documentary, Director: Julia Dahr, Kenya 2017, Duration: 59 minutes, Ages 14+ Languages: D/E; Subtitles: partly with English version.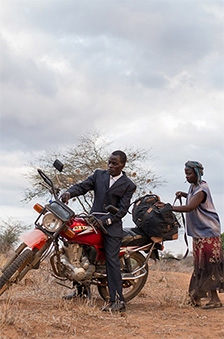 Our daily bread
Welcome to the world of industrial food production and high-tech agriculture! To the rhythm of assembly lines and huge machines, the film provides insight without commentary into the places where food is produced in Europe: Monumental spaces, surreal landscapes and bizarre sounds - a cool industrial environment that leaves little room for individuality. People, animals, plants and machines fulfill the function attributed to them by the logistics of this system, on which the standard of living of our society is built.
Documentary, Director: Nikolaus Geyrhalter, Austria 2005, Duration: 92 minutes, from 14 years, Language: German, a film of talking pictures
Teaching idea
Book our experts
For your worship service or church event, we will be happy to arrange an exchange with our experts from Nigeria.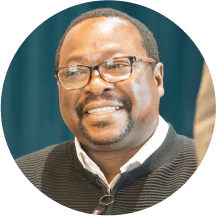 Yakubu Joseph
Coordinator Nigeria

"The problem of food insecurity requires adaptation. Agricultural practices must adapt to the problems of climate change. Appropriate technologies will be used that can meet people's needs based on available resources."
Janet Kefas
Agricultural scientist and participant in Mission 21's Youth Embassy Program.
"Farmers often do not have the necessary means to run their businesses. Access to capital should be made easier. Furthermore, more jobs would have to be created for agricultural students."
At an educational event with Alexandra Flury-Schölch or Christian Weber, depending on the date, there is the possibility of a live Zoom with Janet Kefas.
Whether it's for a church service, a day of action, an educational evening or a youth course, we'll be happy to come by and introduce you to the projects and the theme of the campaign.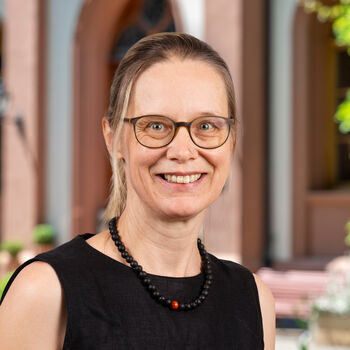 Alexandra Flury-Schölch
Pastor and director of studies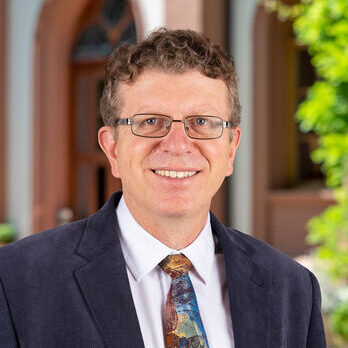 Christian Weber
Pastor and director of studies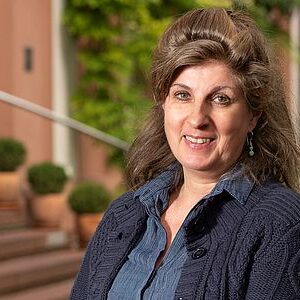 Jacqueline Brunner
Responsible church partnerships
Carola Jaeckel
Use our diverse suggestions for teaching and worship. All materials can be ordered through our store. Below you will find an overview of the materials.