Campaign 2022: "Thanks to education, we determine our own future".
With our 2022 campaign, which lasted from September 11 to Advent 1 on Mission Sunday, we focused on our educational work in Southeast Asia and Switzerland.
Together with our 20 or so partner churches and organizations in Indonesia, Malaysia and Hong Kong, we are working persistently to ensure that more and more girls are given the chance of a self-determined life free of violence and exploitation thanks to education.
We communicate to young people and adults in Switzerland the importance of education as a sustainably effective measure to promote gender justice in the global South. We offer insights into global contexts, give impulses for one's own context and motivate to act in solidarity. Together with you, we would like to make this work visible in the parishes.
Be inspired and engage with us for peaceful, inclusive and just societies.
As a pastor we offer you content-related impulses and liturgical suggestions to take up the topic in worship services, confirmation classes or adult education.
As a catechist we offer you materials to deal with the topic in depth in the classroom.
As an OeME or diaconal officer we support you with action options such as our attractively presentable Christmas cards, a solidarity pinboard or a visit by our dedicated experts to your community.
Donations and contributions from a wide variety of collection activities and events support our campaign and enable connectedness and solidarity with the worldwide church.
Suitable dates for events or actions can be:
Educational work in Southeast Asia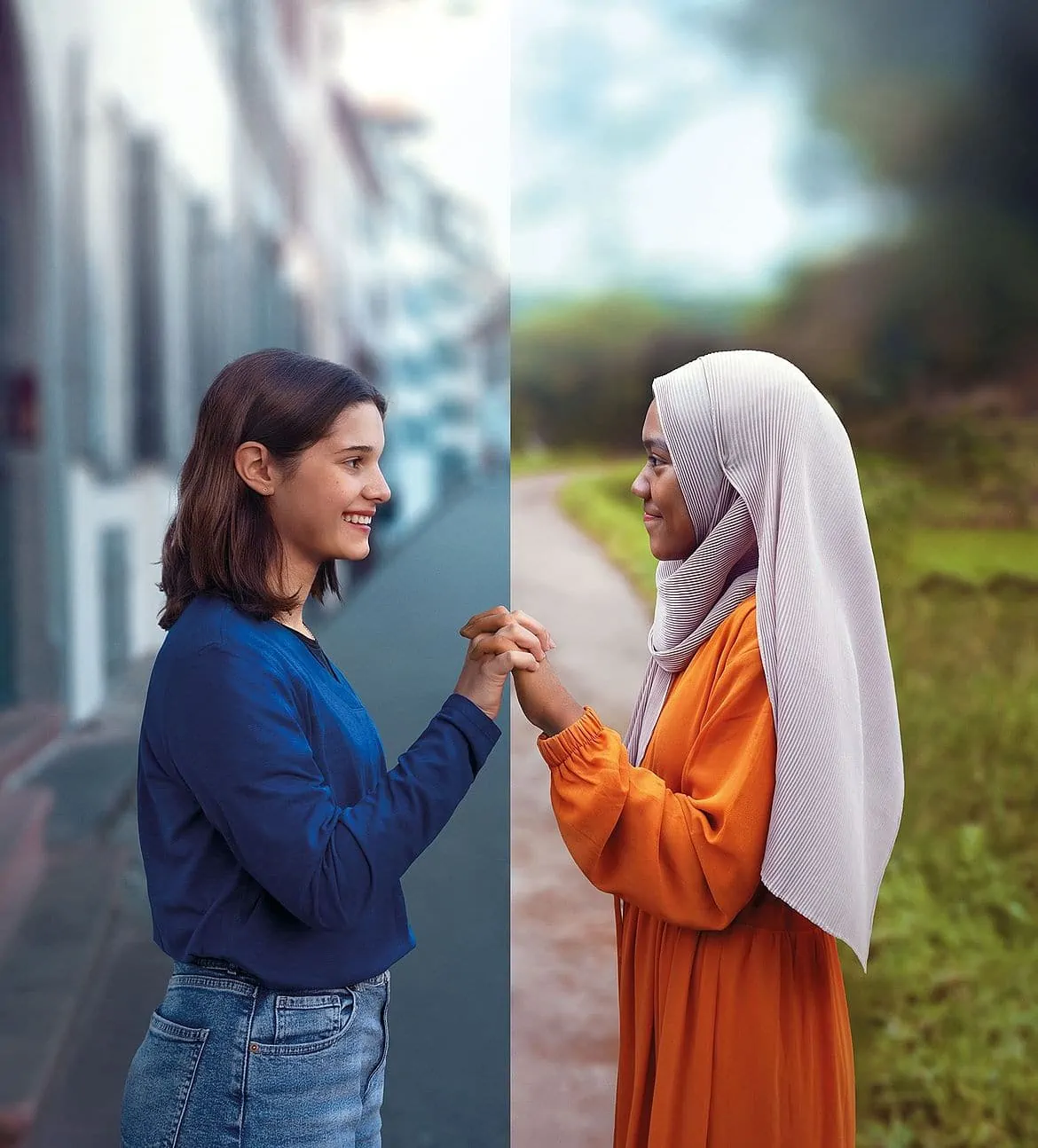 A self-determined future - this is not a matter of course for women in Indonesia. On the contrary, women are still disadvantaged in this country. This is evident in the family, in educational opportunities and also when it comes to the issue of violence: Indonesian women are severely affected by domestic violence, are exploited or mistreated as migrant workers and are also often pressured to keep quiet about violence they have suffered so as not to damage the "honor of the family". One reason for this situation can be found in social norms. Indonesia is a predominantly patriarchal society.
As subordinate members of society, girls and women also feel more strongly the consequences of poverty, which is sometimes severe. For example, many girls have to finish their education at 15 or 16, they are forced into marriage and have to work in agriculture and the household. Or they are sent abroad by their families as migrant workers to support the family with remittances. Many women experience abuse or exploitation and return to Indonesia traumatized.
The organization "Sapa Foundation" campaigns for the rights of these girls and enables them with educational scholarships the way to a self-determined future.
"One day I will prove that learning was useful. I want to become a midwife." - Popi, 17 years, from West Java 
Popi lives in the village of Ancolmecar in West Java, Indonesia. The fact that she wears the school uniform and sits in school every morning at 7 a.m. to study is something special. When she was 15 years old, she finished the school year at the top of her class. But other issues were important in the family. Money is still lacking today, not only for schooling, but sometimes also for daily meals. At the same time, a potential husband expressed interest in Popi. In Indonesia, marriage is only permitted from the age of 19, yet one in six girls is younger than 18 when they marry. The parents' decision was made quickly: Popi should marry immediately to relieve the family financially.
Popi found help from the Sapa Foundation. The NGO campaigns for women's rights and against domestic and sexual violence. They cooperate closely with GKP, Mission 21's partner church, which is also committed to women affected by violence and gender justice and runs an emergency shelter for women.
Help us: Support girls and women in Southeast Asia in moving into a self-determined future thanks to education.
► More about our project work for women in Asia
Educational work in Switzerland
With the course "Respect instead of exploitation!", we bring the situation of girls of their age group in Indonesia and here closer to young people in Switzerland. With our educational program on gender justice, we contribute to the understanding of global interrelationships and motivate people to act in solidarity. We offer church congregations a variety of opportunities to work together as a global church for a more just world. Peaceful, inclusive and just societies require education for all and encounters at eye level. Join us in this effort and support our educational work in Switzerland.
Raise awareness in your community on the topic of education for a self-determined life for women in Southeast Asia and become part of our campaign.
Hang a solidarity bulletin board in your church community
On the solidarity pinboard, consisting of an A0 poster and sticky notes, thoughts of solidarity, wishes, hopes or encouragement for women can be noted. All under the motto "Strengthening women here and there". Our sticky notes in book form remind us how important education is so that women, but also men, worldwide can lead a self-confident and self-determined life and find a way out of structures of violence. But the book form is also a symbol for one's own life with all experiences, imprints and memories, as different as they are.
Incorporate the solidarity bulletin board into your worship or lesson design and join us in encouraging women in Southeast Asia and Switzerland to stand up for a self-determined life. You can find an idea for a worship service online in our ►Shop.
Send us a photo of your individual solidarity pinboard. We will publish the statements on our campaign page and share them with our partners in Southeast Asia.
Sticky notes for the solidarity bulletin board or the classroom
If you would like to implement the "Solidarity Pinboard" campaign idea, then order our colorful sticky notes in book form to go with the A0 pinboard poster - matching our campaign theme of education. Also an eye-catcher for students and workshop participants.
Made from FSC paper and Swiss production. Available free of charge in our store.
Take part in Mission 21's Christmas campaign. We have created colorful Christmas cards with traditional handicraft products made by women from Indonesia and Malaysia. Women in Southeast Asia can generate additional income through their learned crafts such as weaving, braiding or embroidery, which they can in turn invest in the education of their children. At the beginning of the Christmas season, for example on 1 Advent, Mission Sunday, present a Christmas tree or garland decorated with Christmas cards in your parish hall or church. With the sale of our Christmas cards you support our educational projects in Southeast Asia and in Switzerland.
Solidarity chocolate as a gift or for sale
The packaging design encourages sharing. Because sharing makes life sweeter. Give someone a treat and support the work of Mission 21 at the same time. The 50-gram chocolate bars are ideal for reselling to church parishioners after the service, at the confession stand event, or as a gift for your dedicated volunteers. The high-quality chocolate from the renowned manufacturer Villars in Fribourg is produced sustainably: It contains fairly produced cocoa, pure cocoa butter and no palm oil. It is offered in two varieties, dark or light, and costs CHF 5.-, which already includes the donation to Mission 21 societies at the same time. Minimum order quantity 10 pieces.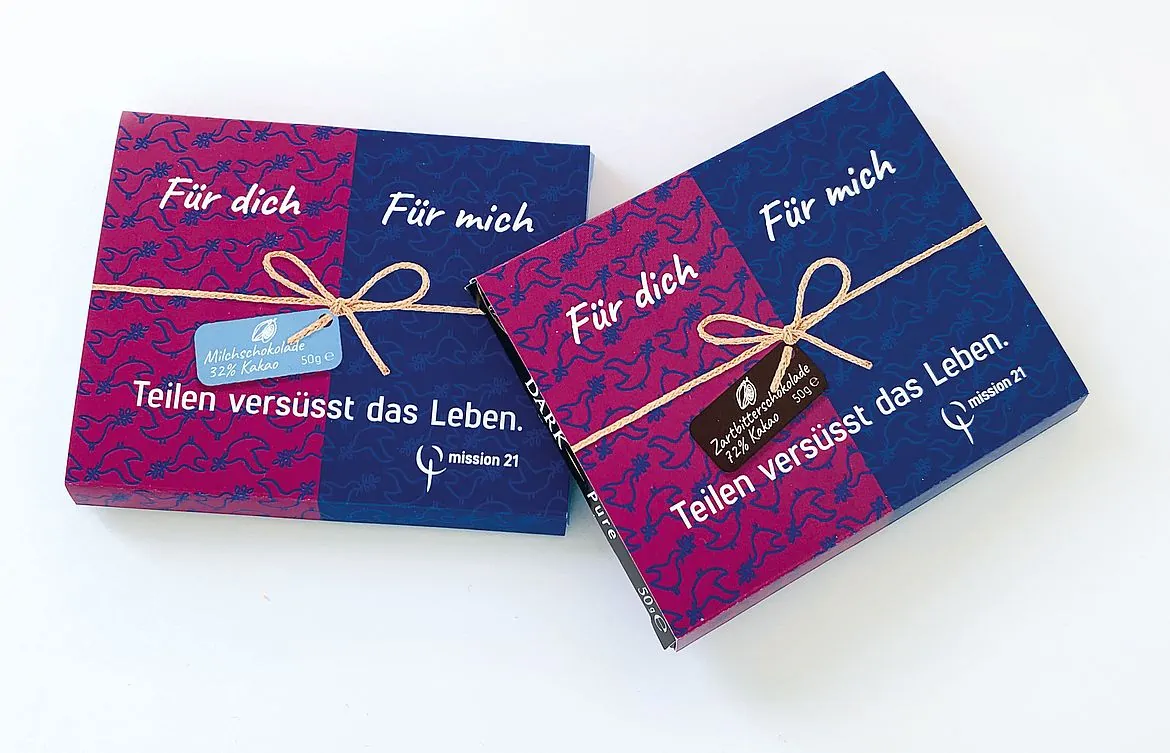 Educational offers for you
Dialog International online "Women's shelters global
November 17, 2022, 18:00-19:30
As part of our campaign to strengthen women's rights and as part of the national week of action "16 Days Against Violence Against Women", Mission 21 is addressing global sexualized violence against women with experts from Indonesia, Peru and Switzerland in the international online conversation.
Worldwide, sexualized violence against women has increased due to the Corona pandemic. Mission 21 supports crisis intervention centers for women affected by violence in Indonesia as well as in Peru. Women affected by sexualized violence are supported in informing themselves, networking and standing up for their rights - in society, but also within their own four walls.
Our partner organizations are strengthened to advocate for women's human rights and for a society free of violence. On the occasion of Dialog International on November 17, 2022, the directors of women's shelters in Indonesia, Karmila Jusup, and Peru, Liz Meléndez López, talk about sexualized violence against women in their countries and how they strengthen women's rights in their daily work. The conversation addresses the differences and similarities between the women's shelters in Peru and Indonesia and highlights the worldwide networking and solidarity of women in favor of global gender justice.
The Rev. Karmila Jusup established the Indonesian Women's Crisis Center Pasundan-Durebang in West Java in 2013 to support victims of domestic violence. The center has also become a safe haven for Indonesian migrant workers returning from Hong Kong, Taiwan, South Korea and Malaysia.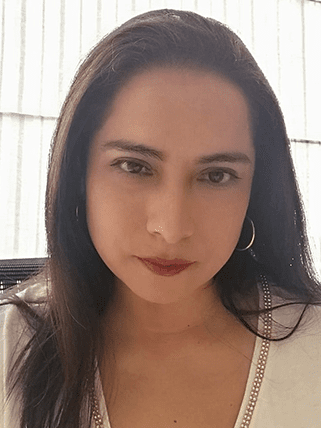 Liz Meléndez López is a feminist sociologist and director of the Peruvian Women's Center Flora Tristán, which has been working for urban and rural women's rights for more than 40 years.
Moderation: Claudia Buess, Head of Educational Events Mission 21.
More information and registration here.
Workshops for youth and adult groups
You can book us for workshops on the topics of respect and equality, whether with adult or conference groups, for a church council retreat or a senior citizens' afternoon. We can do it at your place, at the Mission House Basel or online.
Respect instead of exploitation!
In this workshop, young people get to know Eni, a young Indonesian woman who worked in Hong Kong for six years to support her family. They discuss the problems of international labor migration, how to overcome exploitation and what we can do ourselves in difficult situations.
What to expect:
Introduction to the topic: context, problem and project
Theological impulses
Suggestions for the materials
Ideas for action possibilities
Exchange on practical issues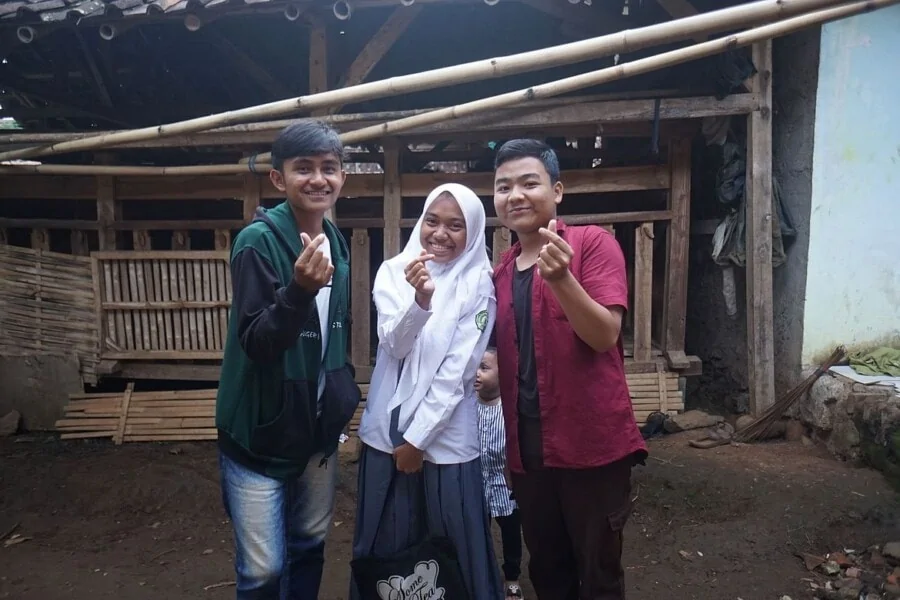 Gender justice in mission, church and society
It is crucial for sustainable development that all people have equal access to education and gainful employment. In this workshop, you will reflect on and discuss the far-reaching significance of gender justice in global and church contexts.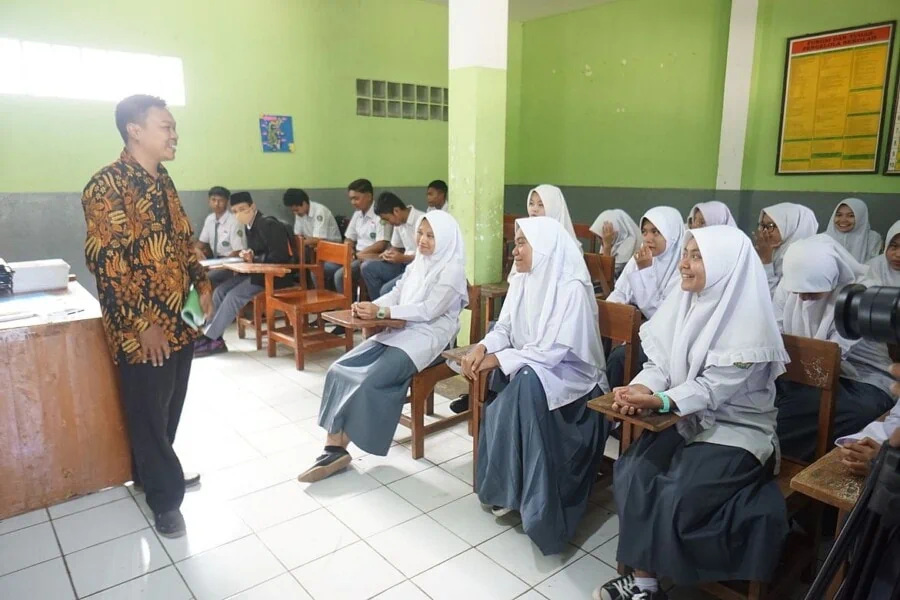 We will put together the right topic and format with you. Dates and duration by arrangement, costs between CHF 200.- and 350.-.
More topics under
Monika Di Pietrantonio
Responsible for administration of educational offers
Tel: +41 (0)61 260 22 67
► E-mail
Tips for film evenings in youth work and adult education
Campaign film 2022
"Thanks to education, we determine our own future",short film, approx. 10 min.
Our campaign film provides an insight into everyday life in the countryside in
Indonesia and shows the importance of education for a young woman like
Popi has.
You can watch the film ► download here or ► order as DVD in the store.
Girls on the football field
Pizza Bethlehem - Switzerland 2010, 84 min., Swiss German (subtitles D/E/F), trigon-film
A 2010 Solothurn Film Festival acclaimed documentary by Bruno Moll about nine young women of Bethlehem FC in ethnically colorful composition who have made their own choices.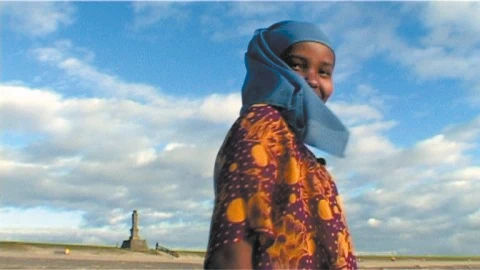 Women conquer science and technology
No Problem! - Solar Engineers for Africa - India/Tanzania 2012, 28 min., English (subtitles D/F/I), from 14 y.
Documentary film about an extraordinary learning project: Women from different countries of the world travel to India to be trained as solar engineers at Barefoot College.
Education instead of dependence: girls' portraits from around the world
Anna, Amal & Anousheh - 3 short feature films and 5 documentaries on one DVD with didactic accompanying material, from 10 years, in the original languages (subtitles D/F).
Films for one world In the eight films, girls with charismatic charisma tell of their lives, which differ from the lives of boys despite all efforts to achieve equality.
Experts from Southeast Asia and Switzerland
We will be happy to arrange a live exchange with experts from Southeast Asia who will participate in your face-to-face or online event.
"I am motivated by the belief that all people are equal before God and that I can contribute to the UN 2030 Agenda."
Karmila Jusup
Rev.
"I try to deal with my feelings by doing things or spending time with the women and girls."
Vivi Wangka
Project manager at the NGO Christian Action
"For me, the peaceful and interfaith coexistence in Indonesia is important".
Wawan Gunawan
University lecturer and peace activist
Karmila Jusup runs the Durebang Women's Shelter and Training Center in Bandung, Indonesia. Here, victims of violence find counseling. She intensified the networking work between the Indonesian partners and Mission 21 partners and other agencies in Malaysia, Hong Kong, South Korea and Taiwan. Her efforts make it possible to improve cross-border cooperation for the empowerment and protection of (Indonesian) female migrant workers, both in the country of origin and in the destination countries, and to counter widespread human trafficking.
Vivi Wangka runs the emergency shelter for foreign domestic workers in Hong Kong, which is supported by Mission 21.
Wawan Gunawan is active in the interfaith youth network "Jakatarub" in West Java. In 2020, he received a national award from Indonesian President Joko Widodo. The recognition is for his work in promoting understanding across cultural and religious boundaries.
Whether it's for a church service, a day of action, a theme night, or a community meeting, we'll be happy to stop by and introduce you to the projects and the theme of the campaign.
Alexandra Flury-Schölch
Pastor and director of studies
Alexandra Flury-Schölch worked as a pastor at the City Church of Solothurn and completed a foreign assignment in Cuba.
Christian weaver
Pastor and director of studies
Worked for six years as director of a theological seminary near Lubumbashi, DR Congo.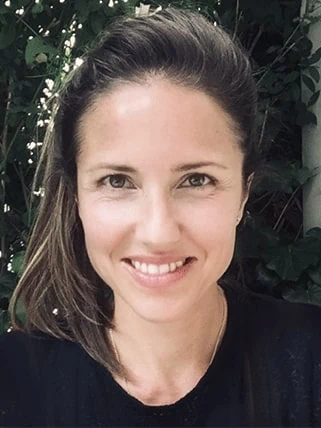 Séverine Fischer
Marketing Communication, Campaign Manager
Your contact person in Basel
Responsible for administration of educational offers
Tel: +41 (0)61 260 22 67
► E-mail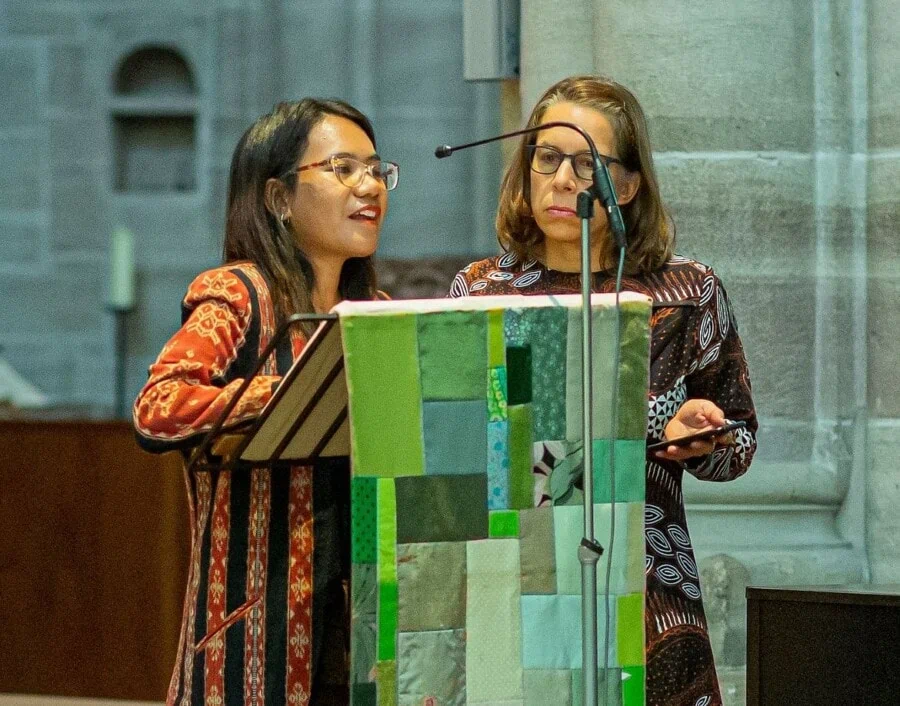 Ideas for lessons and worship
Take advantage of our many suggestions for teaching and worship. You can download all materials online at the ►Shop download.
We can also arrange for pastors or speakers for your church service to report on the topic and the project.
Registration and inquiries: Monika Di Pietrantonio, Tel. 061 260 22 67 ► E-mail
Campaign material to order
Message of thanks from Indonesia
Your support for Indonesia has an impact, we thank you very much!