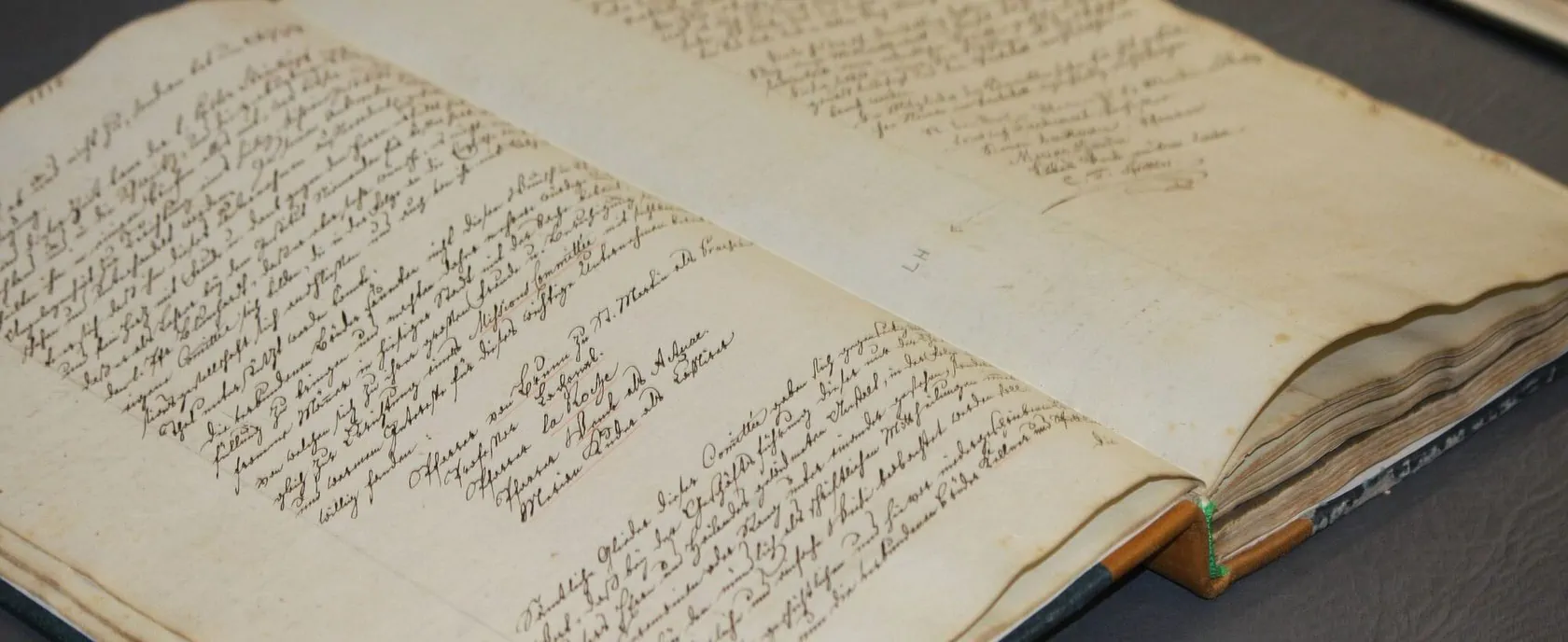 Research archive
The world-renowned archives of the Basel Mission and Mission 21 are open to interested parties for research purposes. Researchers from disciplines such as history, ethnology, anthropology, missiology, religious studies, geography, economics or linguistics will find archival materials (files, historical images and maps) from the early 19th century. In addition, there are more recent archival materials from other countries in Africa, Asia and Latin America in which Mission 21 and its supporting associations are active, as well as the archives of the Mission Action Society.
In our research archive you will find for example:
Reports from the operational areas
Example: Quarterly report from Abokobi Station (Ghana), May 19, 1879, written by missionary Heinrich Bohner, call number D-1.31,45.
Historical photographs from 1860
Example: Street scene in Bombay, signature QQ-30.021.0022.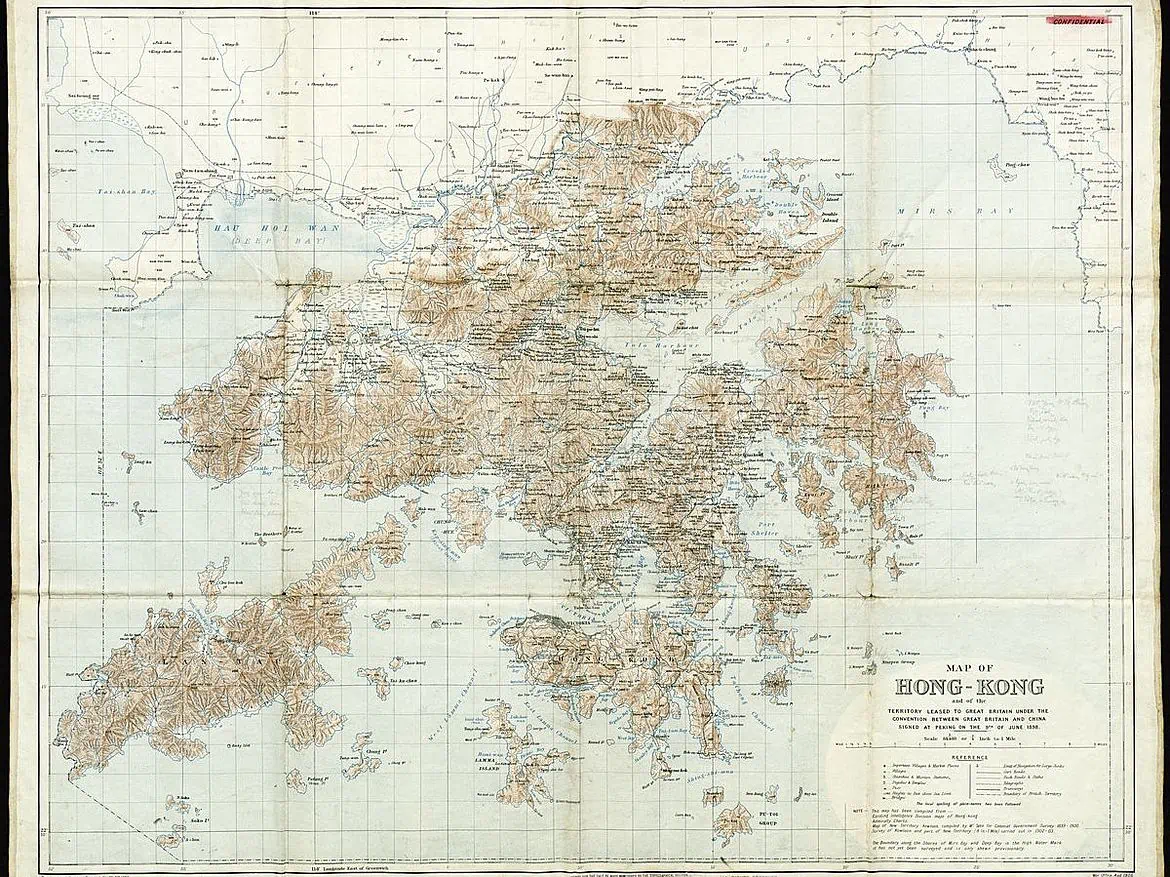 Historical maps and plans
Example: Map of Hong Kong from 1905, call number 98602.
Consultation of archival documents in the reading room
The archive is available for research purposes. Please register your visit to the archive well in advance. Ordering archival materials must be done in advance by e-mail. For this purpose please consult ► www.bmarchives.org. Archival records can only be viewed in the reading room and cannot be borrowed. An annual user fee is charged.
Written inquiries
You will receive a brief reply to written inquiries, for example, whether or not files are available on a particular subject. Search requests are subject to a fee (see list of fees above). As a rule, only short searches can be undertaken.
Opening hours
Monday - Friday 09.00 - 17.00
The number of workstations in the reading rooms is limited. We ask for advance reservation.
Please send us your request by ► E-mail
Online archive bmarchives
On the website bmarchives you can research our holdings online. In addition, you will find digitally more than 30,000 images from the period between 1850 and 1945 and over 6000 maps and plans from the archive.
Reproductions
For reproduction of archival materials (images, written materials, photographs of archival materials taken in the reading room itself), please contact the Archives (info@bmarchives.org). For images created before 1900, as well as images after 1900 for which the copyright is held by Mission 21, digital copies in higher resolution can be ordered. The fee for this is 60 francs per image or 150 francs if redigitization is desired.
To order high-resolution images, please use our order form.
Friends of the Archives Benefactors Club
Become a member of the Benefactors Club Friends of the Archives and support the preservation and restoration of the holdings of this unique research archive. From an annual contribution of 100 francs for private individuals, you are in! For 300 francs you can become a premium member.
As a member you will receive a newsletter once a year with messages from the archive. As a Premium Member, we also invite you to an event in the archive once a year. For annual subscriptions of 1000 Swiss francs or more, you can request an exclusive guided tour once a year and we will personally show you archival items of particular interest to you in our cultural property room.
You can find more information here:
► Flyer Friends of the Archives (PDF download)
► Registration Membership Friends of the Archives (PDF download)

Support from the Christoph Merian Foundation
The Christoph Merian Foundation supports the archive of
Mission 21 in indexing the records of the Basel trading companies. Securing these important documents, which date back to 1859, are also a contribution to strengthening Basel as a center of research.

Support from the Ernst Göhner Foundation
The Ernst Göhner Foundation supports the Mission 21 archive in cataloguing its holdings.
Under the title "One picture - one story" we present in the magazine begegnen each a particularly concise picture on a topic of the respective issue. The articles offer a good insight into the diversity of our archive. Articles published so far:
You can reach us from the SBB train station by bus no. 30 to the "Spalentor" station and from there it is a few minutes' walk.