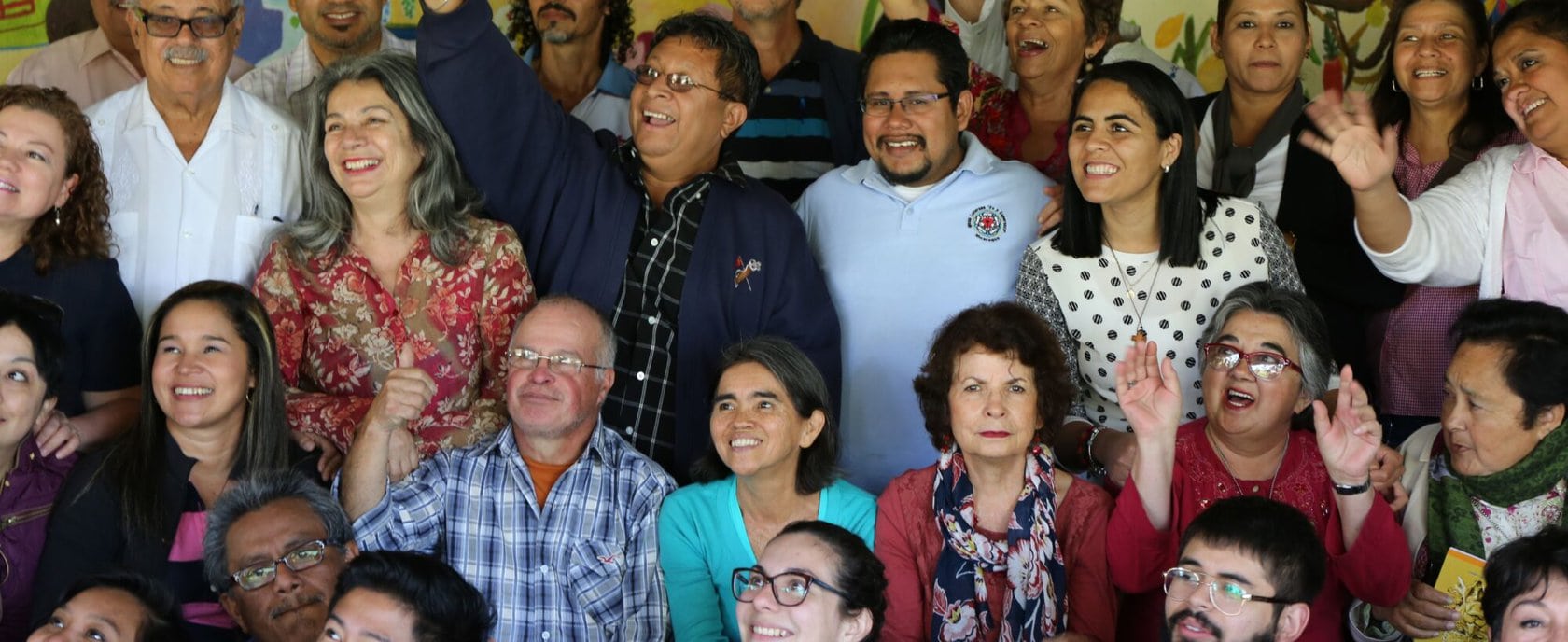 Mission 21 supports theological projects of two different partner organizations in Costa Rica. The project region is San José, the capital of Costa Rica. The two Mission 21 projects in Costa Rica are continentally oriented and reach target groups throughout Latin America. The focus is on the society-changing power of religion and the church.
Inequality continent
In recent years, positive changes have taken place in many Latin American countries: Poverty has been significantly reduced within the last ten years. In addition, more people are attending school overall. Nevertheless, the continent faces major challenges, such as deforestation of the rainforests and a relatively high maternal mortality rate.
Social inequality continues to characterize all Latin American countries: Ten of the fifteen countries with the greatest social disparities worldwide are located in Latin America and the Caribbean. This manifests itself in unequal access to land, health care, quality education and pension benefits. Women, children, the elderly, people with disabilities, and indigenous and African American populations are particularly affected.
Theological education for more justice
The two theological partner organizations of Mission 21 in Costa Rica are facing these challenges. They emphasize the social relevance of theology and contribute to more just conditions in Latin American societies through their projects and educational offerings. By critically examining theological issues and topics of faith, they empower and motivate people from all over Latin America to take responsibility in church and society. Scholarship programs also enable people experiencing poverty to study. This ensures equal opportunities.
Religion in Latin America
Latin America is still strongly influenced by the Catholic Church. The reason for this is that Catholicism was the state religion for centuries and still is in some countries. At the same time, charismatic Pentecostal churches have been showing great growth for decades. These often have a fundamentalist tendency. This contrasts with the liberation-theological approaches that emerged in the Catholic Church from the 1970s onward: These have a high social relevance by taking sides with the poor. In the meantime, specific demands have also been added, for example for the rights of women and indigenous people. Although liberation theology was never a mass movement, it has played an important role in social change in Latin America.
Religion and development
A connection between religion and development thus has a tradition in Latin America. Mission 21 has always considered support for theological education an important part of its work. In view of fundamentalist tendencies in churches and theological training centers in Latin America, the promotion of an ecumenical and liberating theology is particularly important. For in this way we can together make a contribution against fanaticism and radicalization and work for more just conditions in Latin American societies. The promotion of a life-enhancing and liberating religion, theology and spirituality is close to the hearts of Mission 21 and our partner organizations in Costa Rica.
Professional support through Mission 21
Mission 21 guarantees its partner organizations in Costa Rica professional support. Employees on site also support the educational institutes in intercontinental networking and improve the impact of the joint work. Where specific expertise is required, consultants are recruited and preliminary clarifications and evaluations are supported by them.