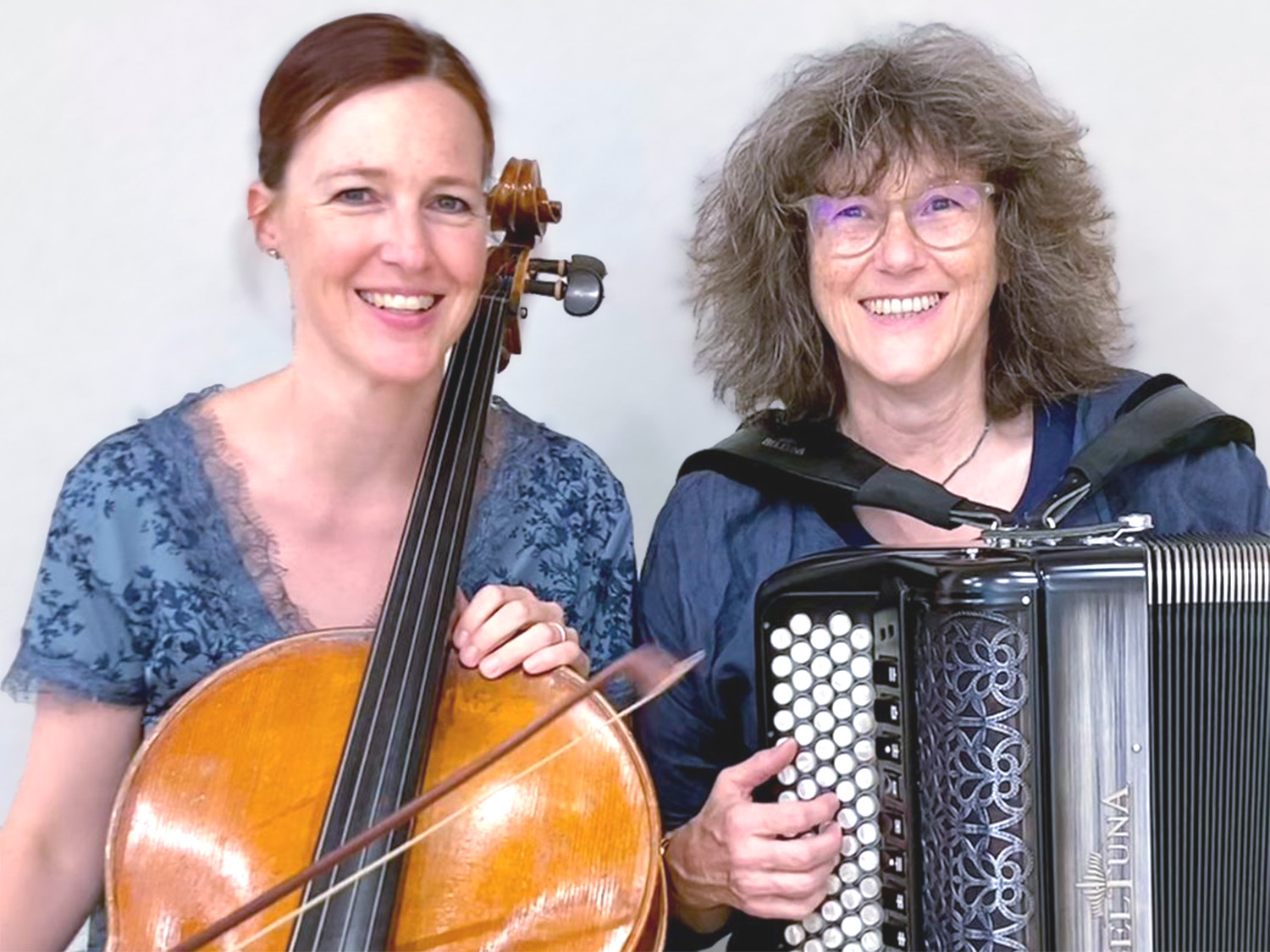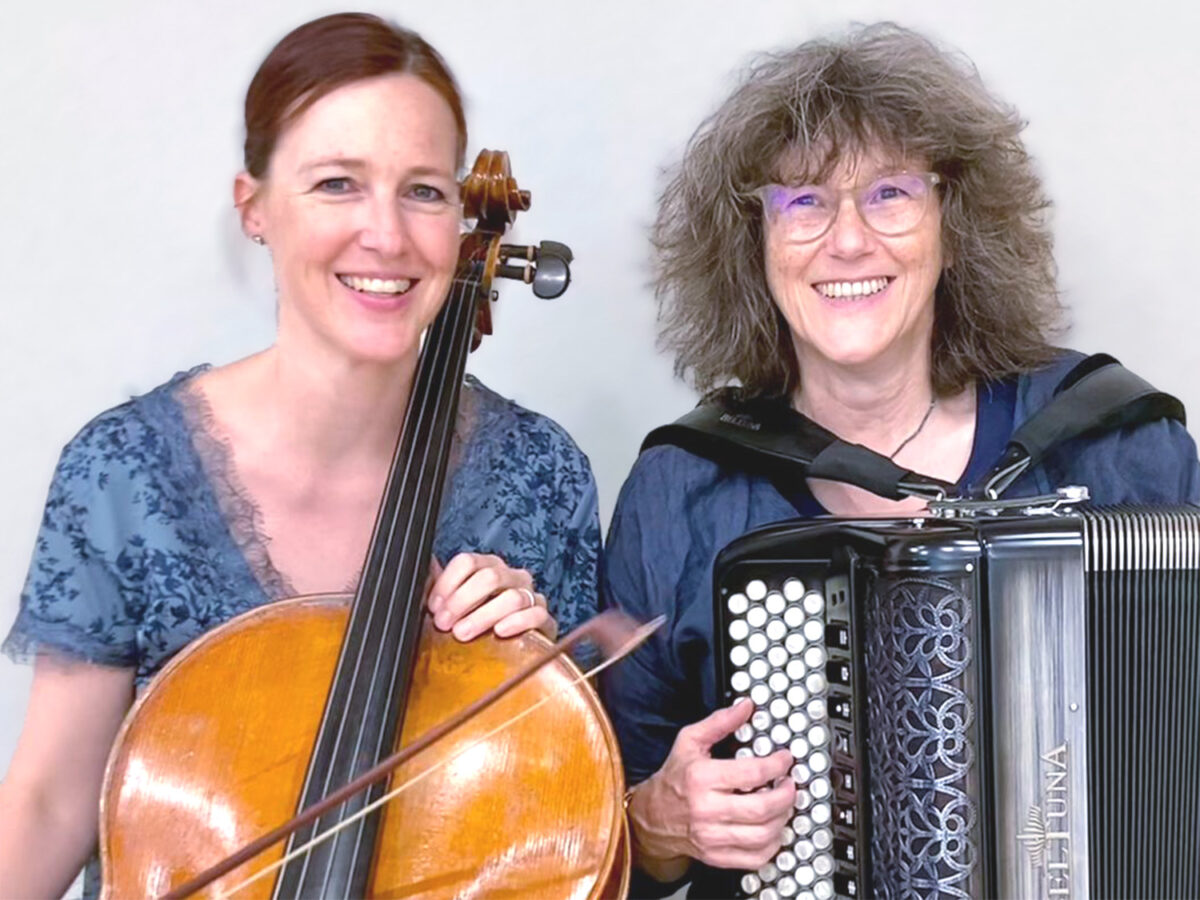 The duo Rebecca Hagmann (cello) and Priska Stampfli (accordion) draws inspiration from melodies and songs from Mission 21's partner countries - from Bolivia to Tanzania to Indonesia - and takes you on a musical-poetic journey around the world, accompanied by poems and short stories from around the world. In this way, other cultures open up a new understanding and other approaches to a world full of fascinating differences.
In the Spalenkeller of Mission 21 in Basel. Followed by snacks and drinks. Free admission, collection for Mission 21.
You can also book World Arts for your concert series, a "music and words" event, a thank-you dinner for volunteers, or to accompany a benefit.