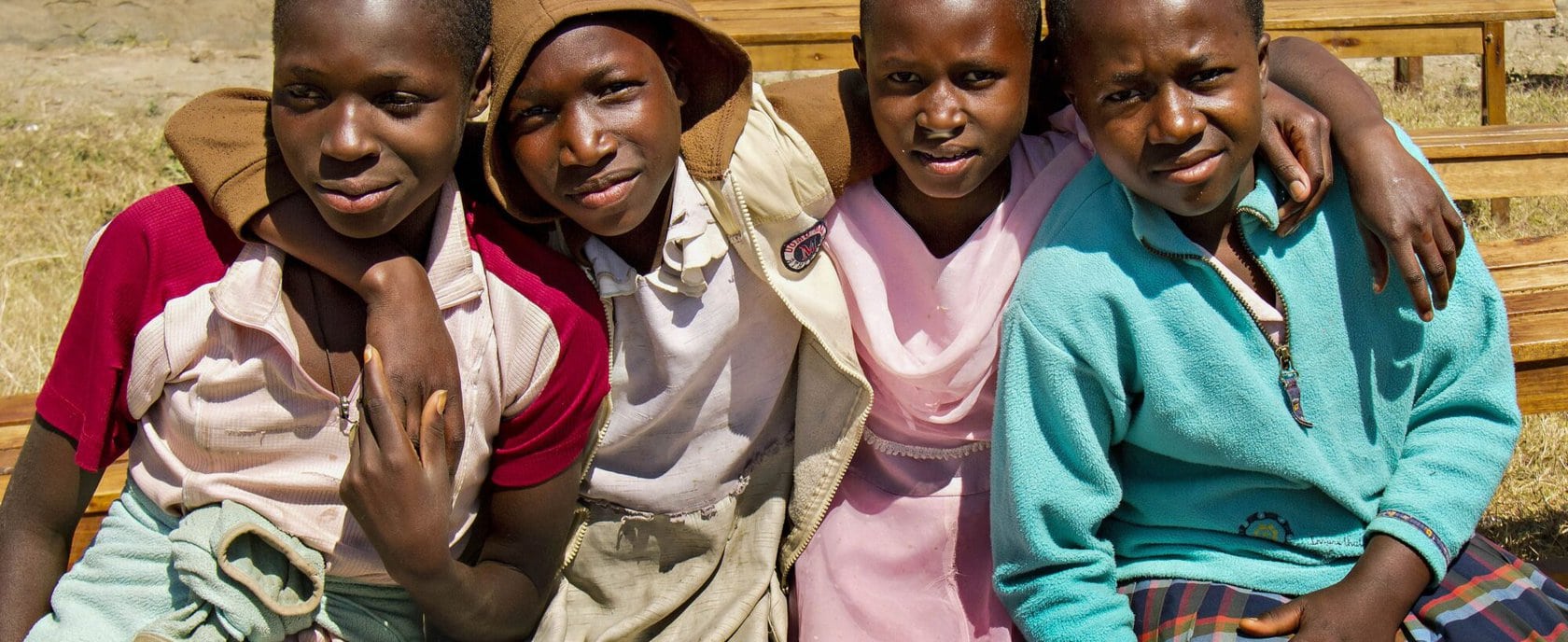 Project Number: 186.1509
Orphans are among the weakest members of Tanzanian society. Due to the consequences of HIV and AIDS, an estimated one million children grow up without their parents. They are often marginalized and rarely able to attend secondary schools. Mission 21's Tanzanian partner churches, the Southern Province and the Southwest Province of the Moravian Church in Tanzania, are working to ensure that the basic needs of orphans are met and that they have access to education and medical care. In this way, they can find a way out of poverty and dependency.
Background information
HIV and AIDS are very widespread in Tanzania. Around 4.6 percent of adults are living with HIV. In the project region of Mbeya, the figure is about twice as high as the national average. 24,000 people nationwide die each year as a result of HIV, and 72,000 people become newly infected each year. As a result of HIV and AIDS, an estimated one million Tanzanian children grow up without their parents.
The children often find themselves in a precarious situation and experience stigmatization and discrimination. They are mostly cared for by relatives. The foster families are often overburdened and can hardly care for the children, who often suffer from malnutrition. Orphans are often denied schooling. Many are traumatized, some are HIV positive themselves.
Mission 21's partner churches in Tanzania support orphans in the city of Mbeya and in the rural areas of Rungwe and Isoko. In addition to psychosocial support, the children and young people receive access to medical care and school or vocational training. The foster families are sensitized to the special needs of the orphans. They also learn how to increase their income through agricultural projects.
Project goals
The orphans receive access to education and medical care.
After completing their education, the orphans are able to lead a self-determined and independent life.
Orphans grow up in safe foster homes.
The foster families and village communities are sensitized to the special psychosocial needs of orphans.
Target groups
740 vulnerable children and youth in southwestern Tanzania (Mbeya, Isoko, Rungwe) and their foster families.
Activities
The following activities are planned for 2023:
Psychosocial support for orphans and foster families
Inclusion of children with disabilities in the project activities
Conclusion of health insurance and regular medical check-ups of the orphans
Procurement of school uniforms and school materials for orphans in primary and secondary schools
Assumption of school fees for secondary and vocational schools
Training for income-generating measures
Exchange and networking meetings with national and international actors
Participation in regional awareness campaigns on the topic of HIV
Project progress
The work with orphans in Tanzania has expanded considerably in the region. Orphan projects in Isoko, Chunya and Ilindi have been added to the orphan work in Rungwe and Mbeya, which has been established for many years. Thus, even in very remote districts, it is possible to establish reliable structures to accompany and support orphans in the long term. Every year, around 640 orphans are given access to schooling or are able to complete vocational training. Thanks to additional foundation funding, 1oo more young people were able to complete a two-year vocational training program. They received their certificates in November 2022. The results are very gratifying. Many orphans in secondary schools have above-average report cards, some were able to complete university studies and many work independently in skilled trades thanks to the vocational training. All this helps to lead the children out of poverty and stigmatization in the long term. In the meantime, the support of the foster families, i.e. in most cases the grandmothers, also plays a major role. They are supported in the upbringing of the often traumatized children and receive help to help themselves. For example, numerous families have been able to create a stable additional income through agricultural projects, such as the establishment of beehives. This enables them to support the orphans themselves and make them independent of outside help.
Tanzania
61.74 million male and female inhabitants
1 million orphans
740 orphans per year gain access to schooling or vocational training through the project
Project budget 2023
CHF 94,013