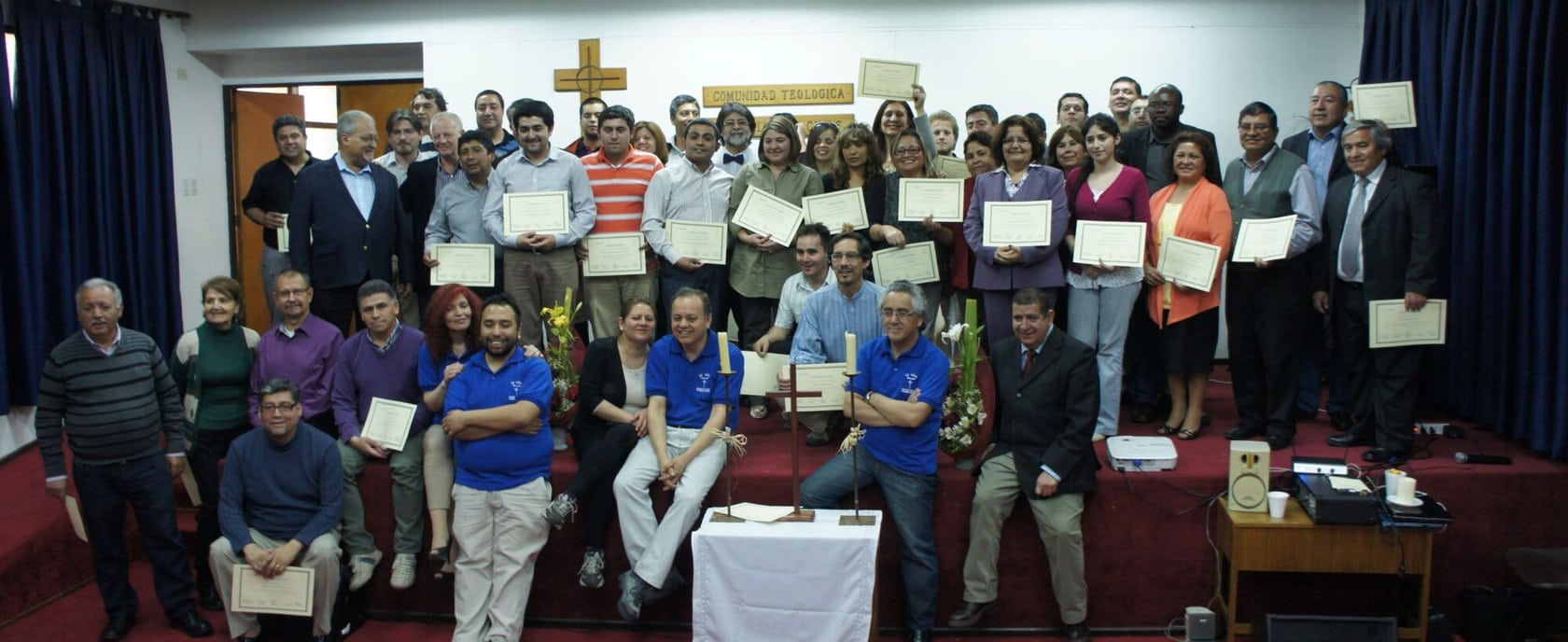 CTE, Evangelical Theological Community of Chile
The Evangelical Theological Community of Chile (CTE), with a sponsorship of eight churches, is the only evangelical educational institution in Chile to offer theological education and training at an academic level. This is primarily aimed at people from the various evangelical churches in Chile and is holistic and open to the diversity of Christian traditions.
In its various training programs, CTE prepares participants for their future work in church and society and places particular emphasis on a socially critical educational program that advocates for social inclusion of dissenters and minorities and counteracts a fundamentalist reading of the Bible that, among other things, cements stereotypical gender role patterns and seeks to promote anti-democratic state and social structures. Recently, the CTE has also integrated a module in the field of eco-theology, which also takes into account the ecological and socio-ecological challenges that Chileans have to face.
Chile has a great diversity of Protestant churches. 66 percent of the population is Catholic, about 16 percent Protestant. Chile's theological and cultural heritage is conservative. Many churches function paternalistically, are eager to proselytize and take little critical interest in sociopolitical issues. Moreover, pastors and church leaders often have no sound theological training.
Chile remains an unequal country with the largest share of indebted households (73%) of all Latin America (2018). Of the 18 million Chileans, 4.6 million (2018) had maturing debts, or about 25% of the population. In addition, large social inequalities prevail among the population on issues such as access to pensions, health, housing, education, and security. The year 2019 ended in Chile with the internationally known "Estal-lido social" (English: Social Outbreak), which mobilized millions of Chileans against neoliberal economic policies and their consequences with social injustices in education, health, pensions, corruption, etc. Almost every day there were protests all over the country, with a lot of repression by the police, a lot of destruction by the demonstrators and a lot of looting by criminal gangs who took advantage of the situation.
Nevertheless, Chileans voted for a new constitution with a huge majority at the end of October. Thousands of people celebrated the beginning of a new path in the capital Santiago. A constituent assembly of 155 mostly non-partisan members eventually elected Elisa Loncon, an academic and Mapuche indigenous woman, as president of the assembly. In her hands now lie the future of the country and the hopes of many Chileans.