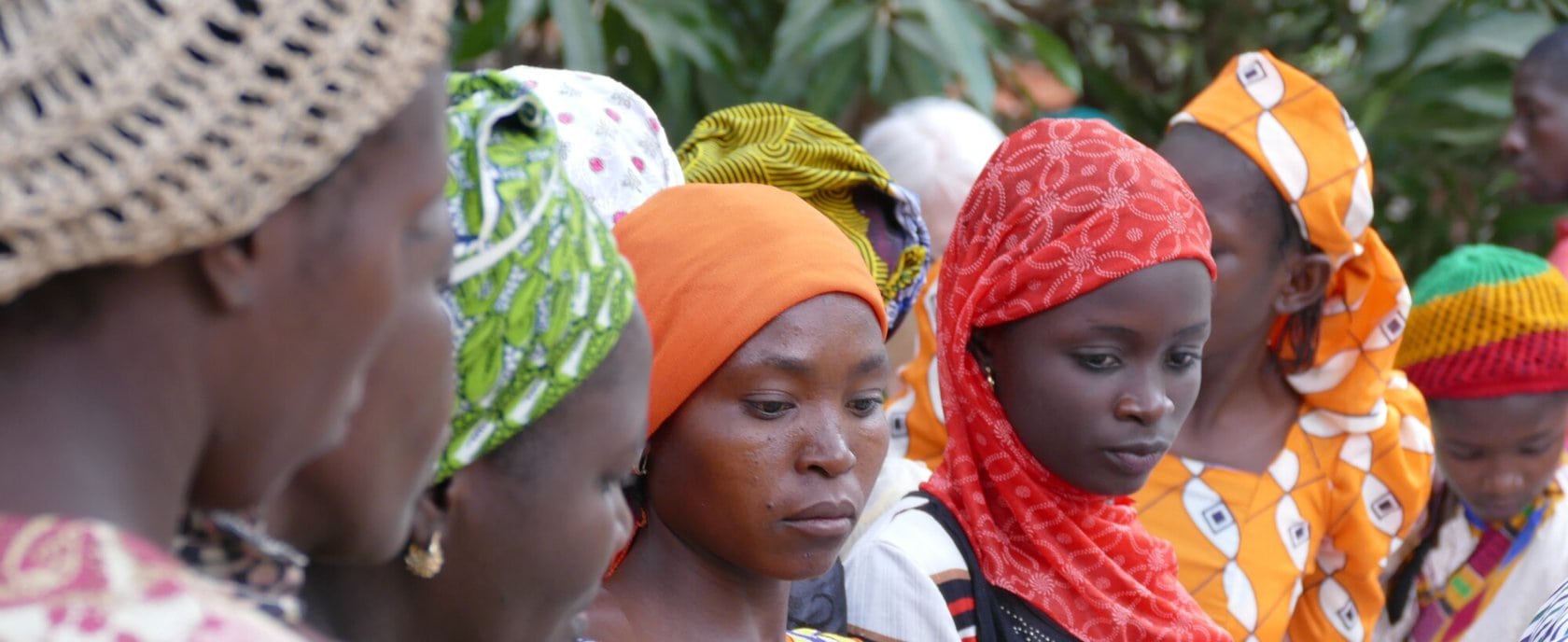 Protecting the climate, empowering women: Sustainable Agriculture in Tanzania
Project Number: 186.1505
Deforestation, desertification and soil contamination are causing a life-threatening situation for the population of Mbarali District in Tanzania, which is inhabited by about 300,000 people. 83 percent of the population works in the agricultural sector and the district's economy depends on agriculture. The project supports and promotes the planting of trees in Mbarali District, which is particularly threatened by the effects of climate change. The plantings aim to improve the microclimate. Soil erosion is to be stopped and the groundwater level raised again. By teaching agroforestry skills and having women take over project management, the project promotes improved livelihoods for women, accompanied by health and nutrition benefits. The project focuses on the species neem (Azadirachta indica) and moringa (Moringa oliefera). Both trees are drought resistant, thrive in the hot local climate of the Usangu Basin, and can be processed into a variety of products. These are used in agriculture and animal husbandry and can also be used for human applications, helping to improve health and nutrition.
Background information
In the Usangu Basin in Tanzania's Mbarali District, deforestation is contributing to desertification in the semi-arid area and threatening river water supplies. This in turn has far-reaching implications for the natural ecology and hydropower supply of the region. Increasing population pressure in the region and the attractiveness of rice and groundnuts as cash crops have led to intensification of agricultural production by smallholder farmers. The use of agricultural chemicals leads to soil contamination. This pollution of the environment further worsens living conditions. Most of the agriculture practiced depends on rainfall. Drought, exacerbated by deforestation, creates food insecurity and health problems, especially for women and children.
Project goals
Sensitize stakeholders to gain government and community approval and secure land contributions.
Identification of 8 women's groups (80 women in total) as project owners of 2 nurseries, each with an associated borehole well and 8 demonstration plots for arboriculture, and 3 each of neem and moringa demonstration plots. Indirect beneficiaries are the women's families (about 640).
Target group
180 women and their families, 40 youth
40 multipliers from parishes and politics
Approx. 10,000 indirect beneficiaries through well construction and educational work by multipliers
Activities
Training-of-trainers training for stakeholders, the Massai and Sukuma communities.
Establishment of the nurseries and demonstration plots.
Drilling irrigation wells, including tank and solar pump.
Raise community awareness through trained key personnel to increase demand for seedlings and tree products. Thus increased awareness of agroecology and the importance of tree planting.
Study tours for key organic agribusiness leaders to increase demand for organic farming inputs in the region.
Project progress
Last year, two wells were drilled in a semi-arid area with limited infrastructure in Mabadaga and Luhanga. The wells were equipped with solar pumps and water tanks and now provide fresh water to 3500 people. Seminars could be held with 167 women from pastoralist communities on the establishment of tree nurseries and reforestation in ecologically degraded areas: The total of three seminars were about environmental protection, tree farming and sustainable agriculture. The first demonstration plots and tree nurseries were cultivated and planted. Also, 39 church leaders and pastors, including women and youth leaders in Chimala could be trained on tree nurseries and tree planting for reforestation of the target area and agro-ecological practices. Land was prepared for two nurseries and two demonstration plots each in Mabadaga and Matebete villages. Seeds were also purchased. A local project coordinator - Tobias Theobard - was recruited. Together with a local Mission 21 staff member, he completed training on sustainable agriculture, arboriculture, and youth involvement in sustainable agriculture in order to adequately support the project.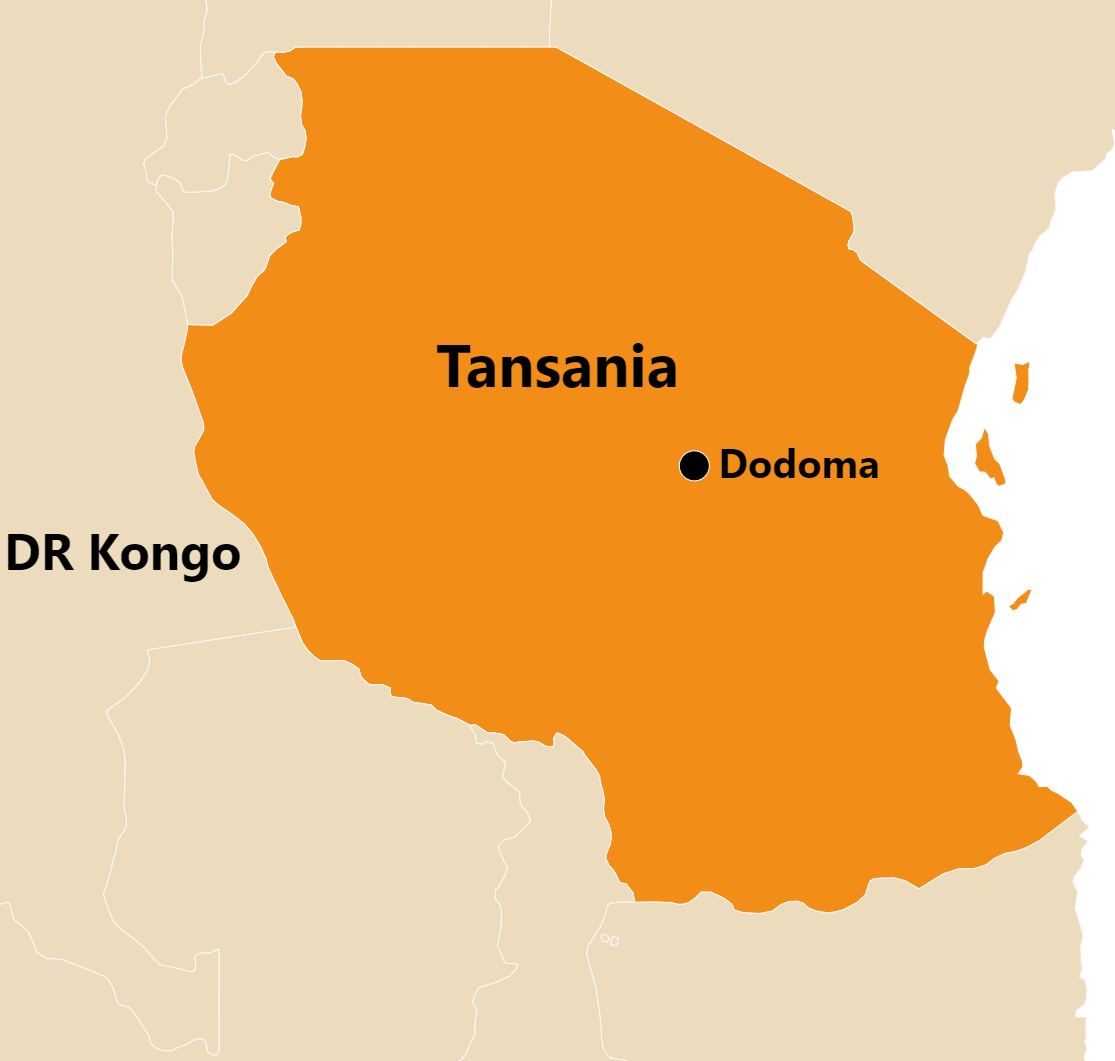 Tanzania
0.45 USD/day earned on average by residents of Mbarali District
44% of people in Mbarali district cannot read and write
43% of potential agricultural land is not cultivated
Project budget 2023
CHF 41,515