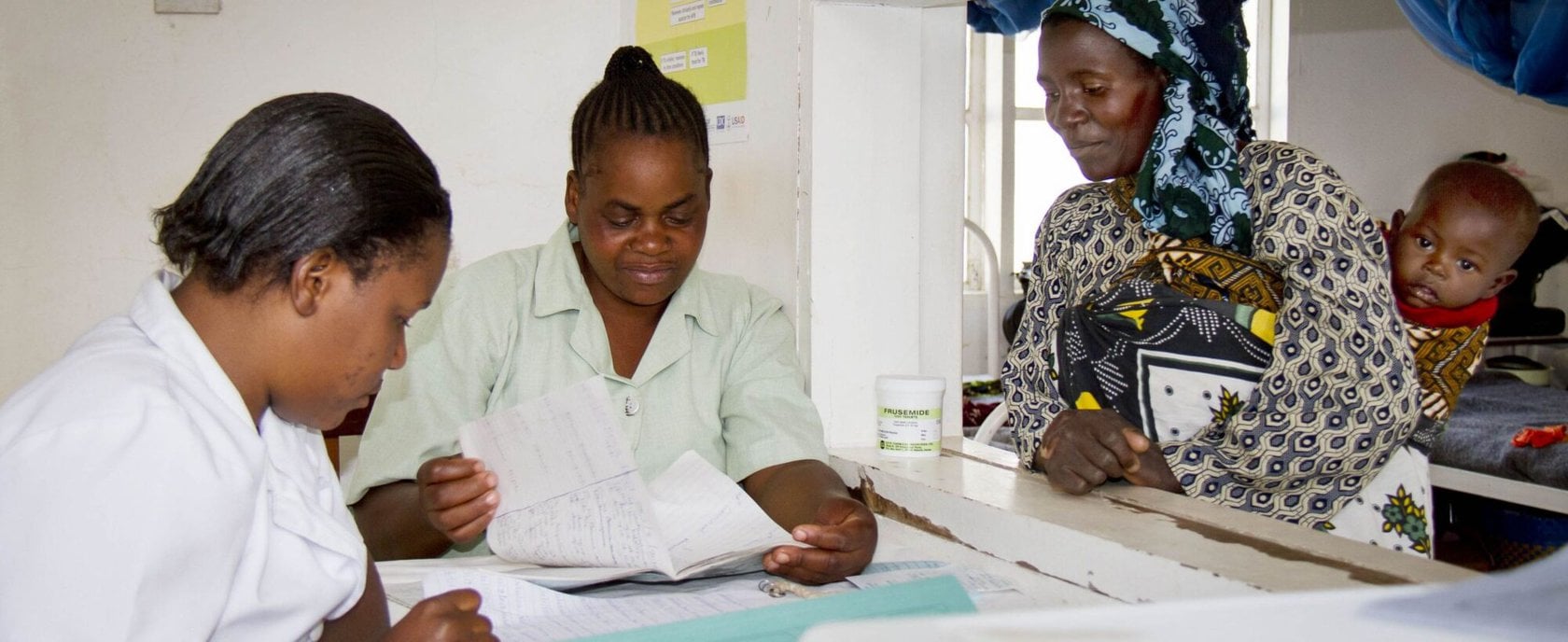 Project Number: 186.1508
The inadequate health care in the rural areas of southern Tanzania and the high prevalence of HIV pose a great challenge to Tanzanian society. Mission 21's partner churches, the Southern and Southwestern Provinces of the Moravian Church in Tanzania (MCT), are heavily involved in these areas: they operate health facilities and fight against HIV and the stigmatization of those affected through educational work, prevention measures, care for those with the disease and support for the growing number of orphans whose parents died of AIDS. An important field of activity is the inclusion of people with disabilities. Mission 21 supports its partner churches financially and through the deployment of experts.
Background information
The health care system in Tanzania is completely inadequate. There is a great shortage of qualified health personnel and medical facilities. Nationwide, there is only one doctor for every 50,000 inhabitants. Many hospitals are only simply equipped and the state provides hardly any funds for renovations, medical equipment and the further training of staff. In the rural, poorly developed region in the southwest, the situation is particularly precarious. When health problems arise, the local population often receives inadequate medical care. In addition, there is a high rate of HIV infection. Nationwide, at least 1.5 million people are HIV-positive, in the project region every sixth person. Every year, around 24,000 people die as a result of the virus. Among the bereaved are many children, some of them HIV-positive themselves, who experience exclusion and stigmatization.
A comparable exclusion is experienced by people with physical and mental impairments, which are not visible in society because they are often hidden by relatives. There is a lack of support and inclusion in society. The two partner churches of Mission 21 operate one hospital each in Isoko and Mbozi and carry out a broad social diaconal work and care for the inclusion of people with disabilities.
Project goals
Overall Objectives:
Access to health care, awareness and prevention measures are secured and HIV-positive people and their family members experience less discrimination.
Subgoals:
Target groups (women, children, youth) have increased access to health education and promotion services and prevention measures through project activities.
Project activities contribute to the care of people with disabilities, HIV-positive people, the reduction of stigma, and the prevention of new infections.
Target groups
Residents of rural areas in the southern and southwestern provinces of the MCT, especially socially and economically disadvantaged people
Employees and members of the partner churches
Multipliers in society
Activities
Education and training of project staff
Training in sex education, nutrition, substance abuse, and noncommunicable diseases.
Trainings on gender-based violence and violence against children
Support and care for HIV-positive persons
Support for people with disabilities (physiotherapy, income-generating measures, aids, rehabilitation measures, health insurance)
Long-term assignment of a gynecologist in Isoko
Tanzania health project: A film gives an insight into the day-to-day running of the project
A life with HIV: children and young people help themselves
Project progress
Women and orphans in particular, as well as HIV-positive people, have benefited from the project activities. Hundreds of affected families and individuals are now receiving psychosocial counseling and support. Through income-generating measures and social and financial services, their socioeconomic situation has improved. Through our partner organizations, over 1000 people with disabilities were identified in 2022 and their individual support needs were determined. Numerous self-help groups of/for people with disabilities were established, hundreds of people were provided with assistive devices such as canes for the blind or walking aids, and 472 gained access to health insurance. The gynecologist Dr. Luzia Illiger began her work in Isoko at the beginning of 2021 and primarily accompanies expectant mothers there. The focus of her work is on remote health stations in villages around the Isoko hospital.
On site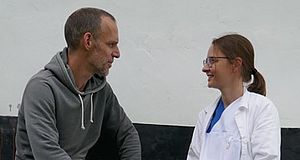 Dr. Luzia and Dirk Illiger have been working in Isoko/Tanzania since April 2021. As an experienced obstetrician, Luzia Illiger will professionally accompany expectant mothers during pregnancy and birth, thereby reducing health risks for mothers and children. An important task is the further training of local doctors as well as nurses and midwives.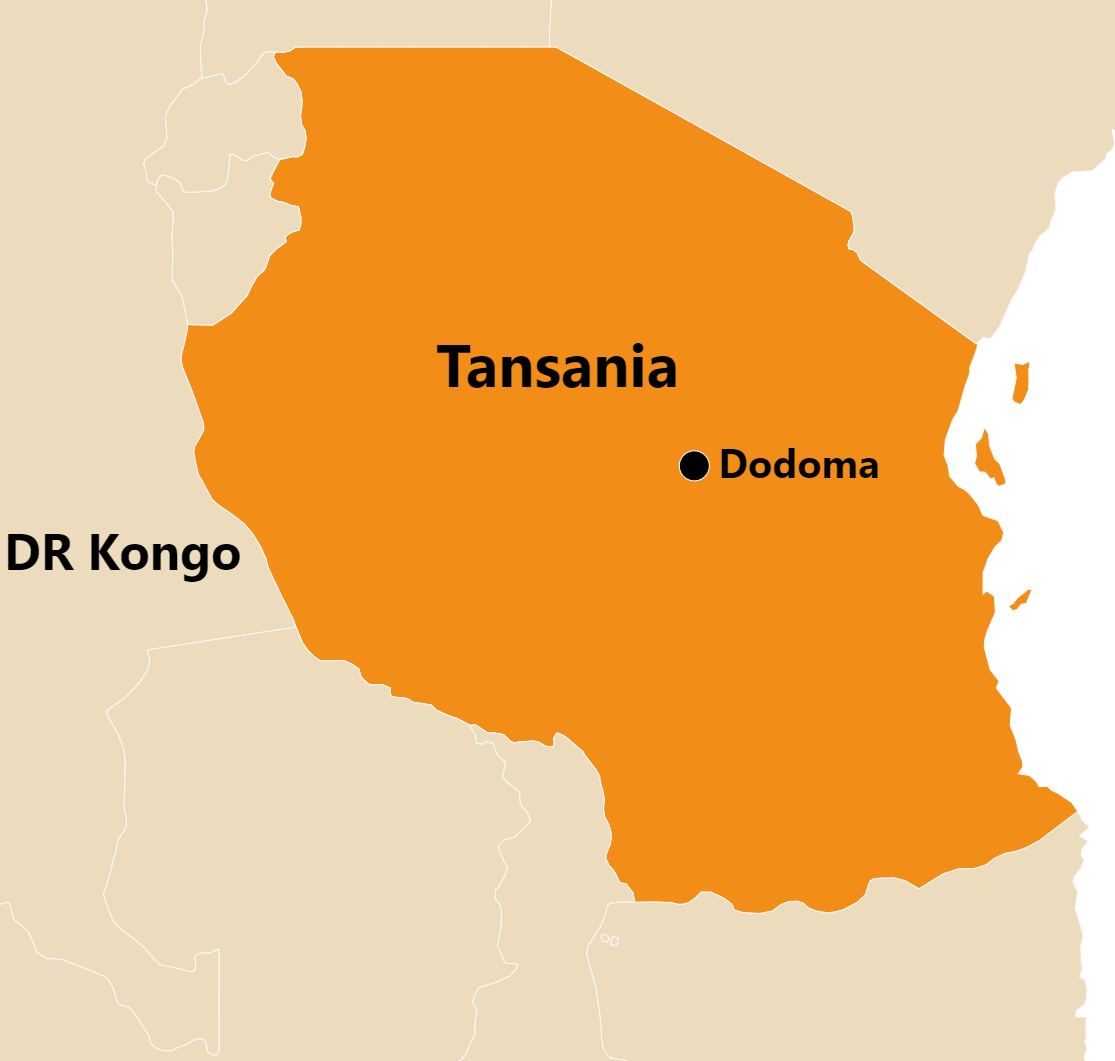 Tanzania
61.74 million inhabitants
1.5 million people live with the HI virus
50,000 inhabitants share one physician
Project budget 2023
CHF 117,013