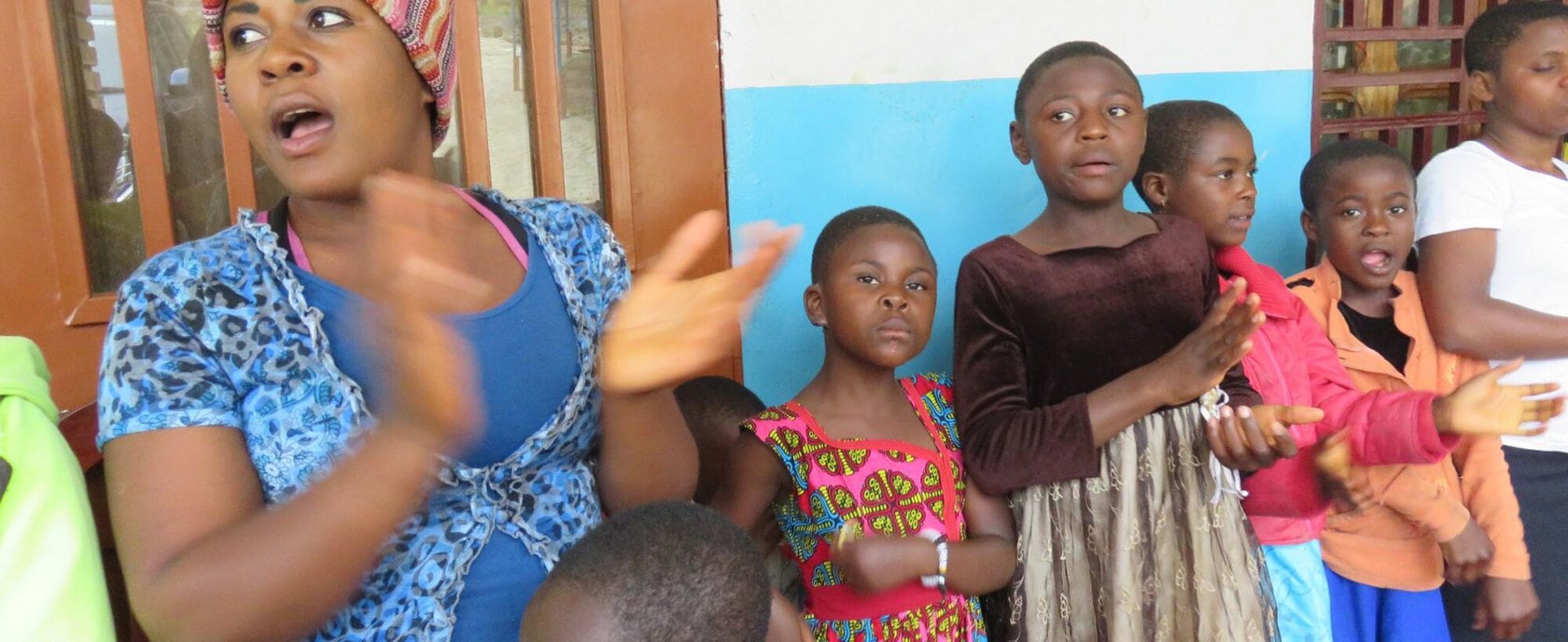 Project Number: 134.1007
The project provides support for people in Cameroon who live under particularly difficult conditions. These include, for example, people with disabilities or chronic illnesses, as well as widows and orphans or people living with HIV. The women's group Aid International - Christian Women of Vision (AIChrisWoV) offers help to these vulnerable people, together with the evangelical sisters' community Emmanuel Sisters and two orphanages, which Mission 21 was able to take over from the Martin Stucki Foundation.
Background information
Many children and young people in Cameroon lack the care and attention they need. One reason for this is the violent political conflict in the Anglophone regions, which claims many lives; other reasons are diseases such as the HI virus. Orphans and children who cannot live with their families because of a disability are offered protection and a perspective for the future by the project. The number of vulnerable people has increased due to the Anglophone crisis. Widows are also included in the project. At Emmanuel Sisters, people live in centers that offer social and psychological support in addition to education and medical care. The women of AI-ChrisWoV are involved with people in the Bamenda area who are affected by HIV and with widows and unaccompanied youth who have lost family members due to HIV. Orphans are cared for in family structures in two orphanages of the former Stucki Foundation, which were taken over by Mission 21.
Project goals
Vulnerable people are given access to training and income-generating measures and thus achieve financial independence.
Provide basic services to vulnerable individuals.
Access to rights information for vulnerable people.
Further training/capacity development for project managers.
Target group
Vulnerable groups of people such as widows and orphans, people with disabilities or with chronic diseases such as HIV.
Activities
Almost 50 orphans and unsupervised young people live in a family environment in the orphanages of the former Stucki Foundation in Kumba and the surrounding area. There they receive schooling and vocational training.
The women of AI-ChrisWoV in Bamenda take care of medical treatment as well as rights of people living with HIV. Widows are supported through income generation activities such as continuing education. Over 100 unattended youth and orphans receive schooling and medical care.
The Emmanuel Sisters care for 50 people with disabilities, especially epilepsy, in Foumbot (West Region) and in the vicinity of Bamenda, who are as self-sufficient as possible thanks to targeted support measures.
Project progress
The women of Aid International - Christian Women of Vision have been working since with Mission 21 and, in addition to regular project participants, are caring for an increasing number of internally displaced persons due to the Anglophone crisis. These are integrated into the project activities. The evangelical sisterhood Emmanuel Sisters had been supporting the project through the PCC (Pesbyterian Church in Cameroon), from which it emerged, already had a long-standing relationship with Mission 21. However, they are now in this project a partner organization for Mission 21. The orphanages for unsupervised children and adolescents are being continued. The need for this supportremains high due to the current crisis in Cameroon.