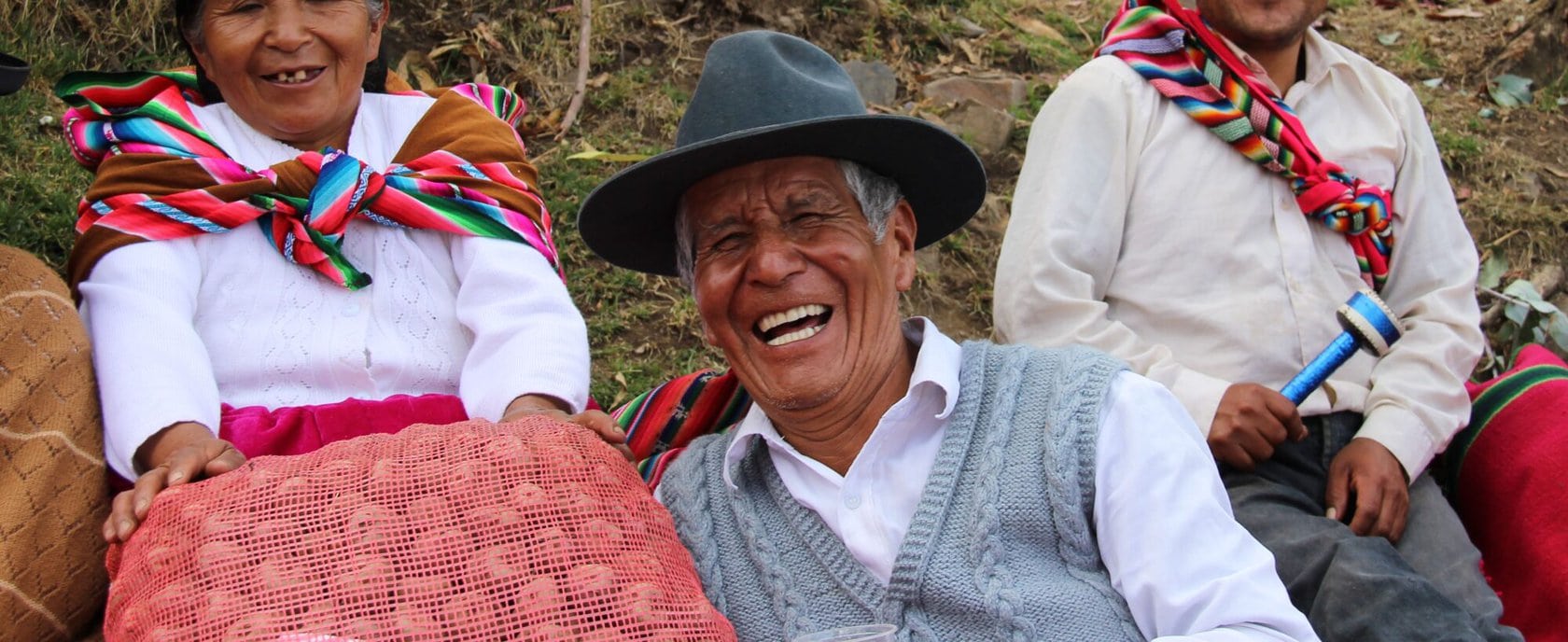 Together with four partner organizations, Mission 21 implements projects in Bolivia, mainly in the area of food sovereignty. Geographically, the commitment is concentrated on the department of La Paz. The high altitude region is severely affected by poverty. Mission 21's projects particularly benefit the rural, indigenous population. This is because food sovereignty is made more difficult by the consequences of climate change.
Food Sovereignty
The department of La Paz is one of the poorest regions in Bolivia. The conditions for agricultural production are difficult due to the high altitude and the consequences of climate change. Not only in the countryside, but also in the city, numerous people are struggling to survive. That is why Mission 21 and its partners are committed to food sovereignty.
The approach of our agricultural advisors follows biological guidelines. Agroecological cultivation techniques adapted to climate change are taught, which incorporate and respect the culture of the local population. Thanks to the projects of Mission 21 and its partner organizations, people can eat a healthier and more balanced diet. In addition, the surpluses can be sold at local and regional markets. In this way, those affected by poverty generate an additional income.
Empowering indigenous people
More than 60 percent of the Bolivian population is of indigenous origin. Officially, the government has been trying for several years to involve the indigenous population more in political decisions. Unfortunately, the reality still looks different: In politics and the economy, the rural indigenous population in particular is still severely disadvantaged. Mission 21 is therefore strengthening the indigenous population in Bolivia in particular. This is because they are particularly affected by poverty.
Empowering women in Bolivia
Women bear a large part of the responsibility in many Bolivian families. They therefore also have to struggle particularly with the rampant poverty. For this reason, Mission 21 and its partner organizations maintain projects in the department of La Paz that are primarily aimed at women. In courses on agriculture and handicrafts, they acquire new knowledge and useful skills. In this way, the women can earn a living and better care for their children. They also gain more self-confidence and learn to take on responsibility in the community.
Religion and development
All of Mission 21's partner organizations in Bolivia are so-called "faith-based organizations". Mission 21 is firmly convinced that religion and faith can have a positive effect on social processes. But not always: Charismatic Pentecostal churches, which transport a conservative mindset, are also on the rise in Bolivia. Mission 21 therefore promotes an ecumenical, reflective and liberating theology. Thus it makes an important contribution against the dangerous trend of religious radicalization. Indigenous spirituality also plays an important role in some projects in Bolivia.
Professional support through Mission 21
Mission 21 guarantees its partner organizations in Bolivia professional support. A locally well-established coordination office brings civil society, partner organizations and authorities together at one table, thereby improving the impact of the joint work. Where specific expertise is required, the office recruits consultants and supports them with preliminary clarifications and evaluations.