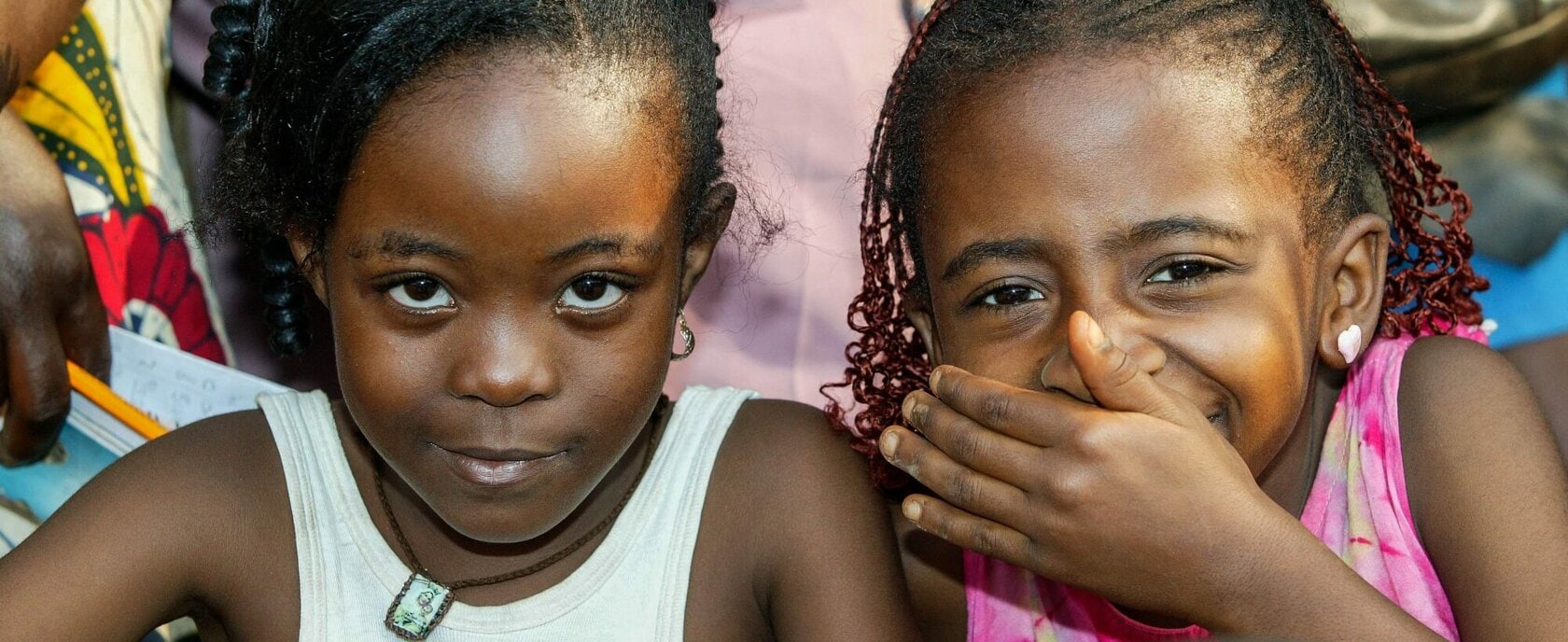 Cameroon Cooperation Program
Project Number: 134.1001
In the cooperation program, all Mission 21 projects in Cameroon are bundled and focused on a common goal. This strengthens the impact of the individual projects. By donating to the cooperation program, you enable your donation to flow into those projects in Cameroon where the money is most urgently needed.
Background information
As early as 2010, Cameroon had set itself economic growth targets that were to be achieved within three to four years, but these have not been met to date. Cameroon is considered one of the most economically hostile countries in the world because of corruption, mismanagement and non-transparent legal proceedings. The discrepancy between rich and poor is growing. The consequences are social tensions and a threat to peace, partly because the Islamist terrorist organization Boko Haram, which originated in Nigeria, commits acts of violence in northern Cameroon and any political opposition is suppressed. Since 2016, however, the most virulent conflict has been the central government's dispute with the English-speaking population in Cameroon's southern and northwestern regions. The state army fights groups of separatists with ferocity, and the population suffers from the conflict. In 2023, there were over 628,9000 internally displaced persons and 428,000 returnees in the Anglophone regions. In total, 1.3 million people need assistance. Mission 21 has already launched a 2018 Emergency aid program launched.
The Presbyterian Church in Cameroon (PCC), the Protestant University of Central Africa (PUCA) and Aid International Christian Women of Vision (AIChrisWov) contribute to a qualified discussion of values in society. Through their projects, these and other partner organizations of Mission 21 help many people in Cameroon to live in dignity.
Program Goals
Theological education Pastors and graduates of the theological faculty of PUCA and PTS are able to critically engage with faith and social issues on an ecumenical basis and contribute to the development of the country, especially in pastoral care for internally displaced persons.
Healthcare The focus is on basic health care and hospitals in rural areas, as well as on HIV and AIDS work. In addition, there is a new training center for nurses.
Education The target population acquires new skills and knowledge through various trainings to sustainably improve and increase family incomes. 
Help for particularly vulnerable people Orphans or people with a disability receive support through schooling and further training opportunities. 
Humanitarian action Together with the PCC, the Baptist Church and a number of local NGOs, IDPs are provided with food, items of daily use and medicines. Trauma healing and opportunities for education are becoming increasingly important. They are also included as far as possible in regular projects.
On site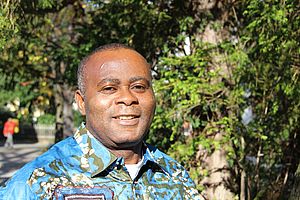 Since April 2016, the coordinator Lumumba Mukong has been in charge of all projects supported by Mission 21 in Cameroon. He completed his master's degree in agricultural economics in England and subsequently worked for various NGOs in Cameroon.