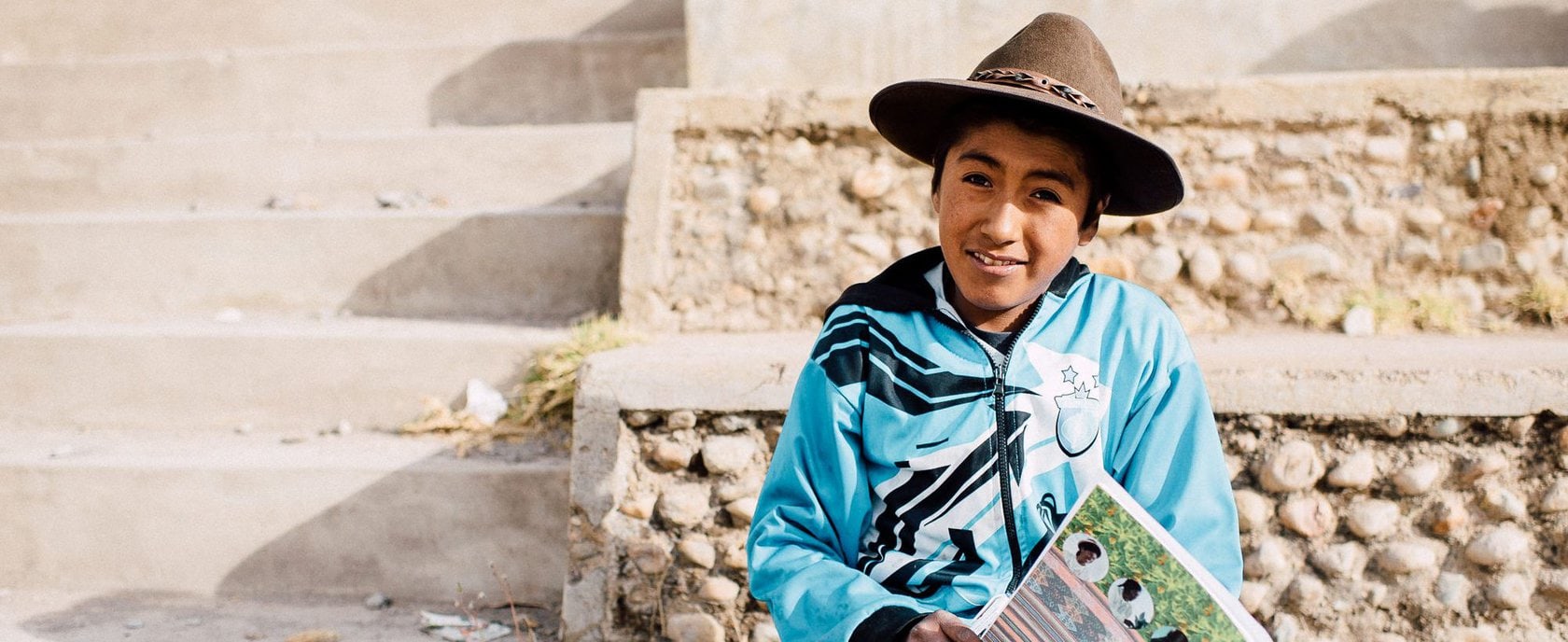 19 December 2022
Shortly before Christmas, the people in the southern Andes of Peru find themselves in a doubly exceptional situation: First and foremost, they are threatened by a food crisis. No rain has fallen for months, the seedlings are drying out, and a harvest in February is not to be expected. In addition, the people are threatened by the politically unstable...
December 5, 2022
Simone Dollinger, who coordinates the theological education projects in Latin America for Mission 21, has been on the road a lot in recent months: Among other things, she traveled to an indigenous congregation in a Pentecostal church in the southern Andes of Peru and visited a Protestant church in Lima. One thing in particular struck her:...
31 January 2022
Our employees in the partner countries are in direct contact with our local partners. This constant exchange helps us to effectively design and coordinate our projects and programs worldwide. Today in the interview: Florence Guliba Hakim, coordinator in South Sudan.
September 23, 2021
For Simone Dollinger and Angel Román, much has changed since the outbreak of the Corona pandemic. In Latin America, where they are working on behalf of Mission 21, people are suffering - health-wise, socially and economically.
31 March 2021
In June 2018, Johanna Drach moved to Peru with her partner and son to accompany Mission 21 projects in Latin America. After almost three years, her assignment is now coming to an end.
November 20, 2020
Peru was hit particularly hard by the coronavirus. Although the country was in general lockdown practically from mid-March to the end of September, the precarious health system did not withstand the pandemic. Hildegard Willer, co-coordinator of Comundo in Peru and freelance journalist, spoke with people in Mission 21's project regions about the...
30 October 2020
Simone Dollinger and Angel Román report in their new newsletter what the Corona pandemic means for our projects in Latin America and for their everyday life in Costa Rica.
16 October 2020
In addition to Covid19 infections, unemployment continues to rise in Costa Rica. People working in the informal sector are particularly affected. Mission 21's partner organizations have responded and, together with other church institutions, are supporting people in need, for example with donations in kind.
June 26, 2020
The health care system in Bolivia is very precarious. There is a shortage of almost everything: hospital beds for intensive care, specialized personnel and safety equipment. The three-month quarantine has hit the underprivileged sections of society particularly hard. This includes in particular the indigenous peasant community, which is already severely affected by discrimination. This is what Mercedes Vargas Apaza writes in...
May 29, 2020
"It is painful for me to see how improvements in the lives of the poorest segment of the population are now simply being undone." So writes former Mission 21 coordinator in Peru, Martin Blum, in this week's Corona Update. He fears that poverty in the country is on the rise again.