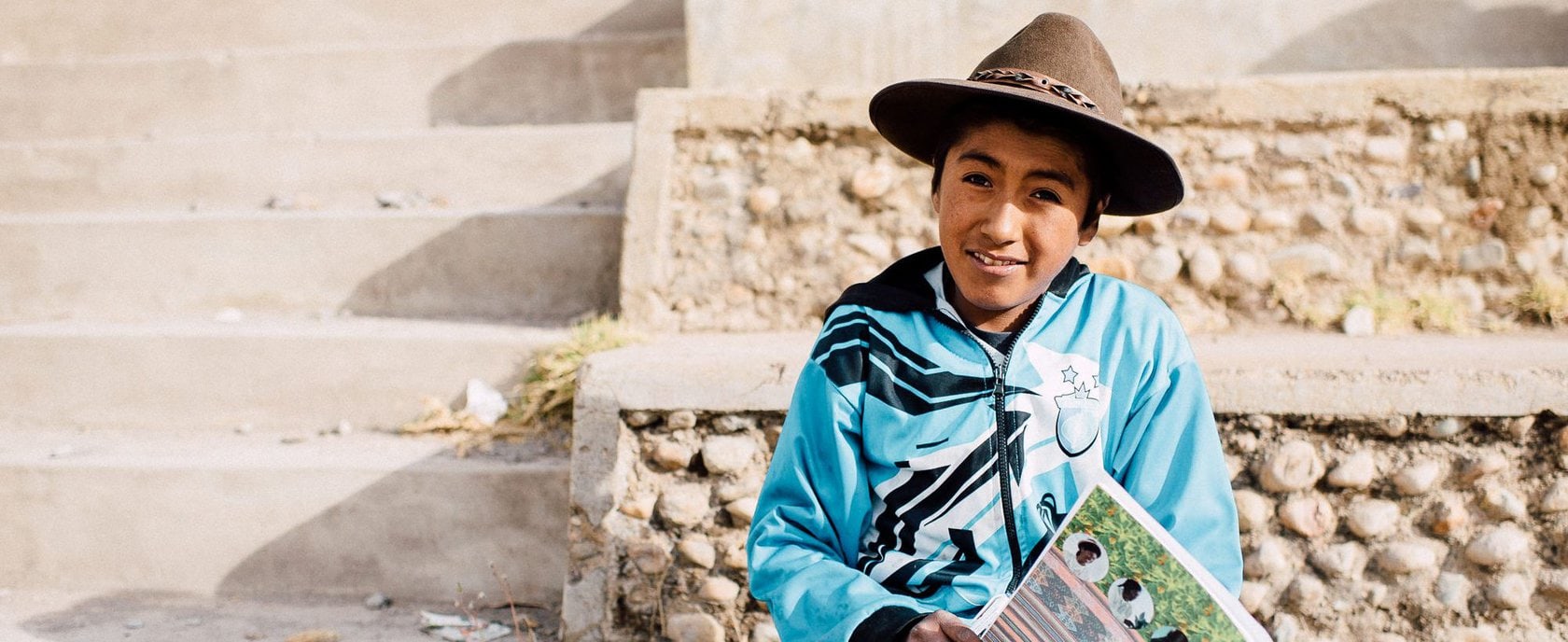 15 February 2022
On the occasion of the international day against the use of child soldiers on February 12, Radio Maria interviewed guests from Mission 21. Dorina Waldmeyer, program manager for South Sudan, and Father James Oyet Latansio provide information about the challenging work in South Sudan.
8 February 2022
On the occasion of the Olympic Games in Beijing, "reformed. interviewed two experts on China. One of them is Tobias Brandner, a staff member of Mission 21, who notes that the party leadership is taking increasingly harsh action against Christians and says: "The repression is evidence of a deep sense of insecurity.
20 October 2021
In Indonesia, pressure from radical organizations is increasing. The internet portal reformiert.info reports how Mission 21 partners are working for interreligious dialogue and peaceful coexistence.
September 28, 2021
Mission 21's online webinars on mission history trigger a positive media response. Radio SRF 2 Kultur reports in detail on Mission 21's transparent approach to mission history. And the Interkantonale Kirchenbote devotes an entire newspaper page to the topic.
May 12, 2021
In "Studying under palm trees", reformiert.info editor Vera Kluser visits the coordinator of Mission 21, Simone Dollinger, on Costa Rica - virtually via "Zoom", but most vividly and vividly. We learn a lot about Simone Dollinger's everyday life and the commitment of Mission 21's partner institutes.
14 March 2021
In Tanzania, the existence of the Corona pandemic was long denied. Now the consequences of the virus are becoming more and more visible. The newspaper "reformiert. asked Johannes Klemm, Tanzania program officer of Mission 21, about this. In the interview he gives information about the Corona situation in Tanzania, about the difficult role of the churches and about the challenge to...
January 27, 2021
Mission 21 and the other church organizations were able to maintain their donation income last year. This is shown by an article in the Kirchenbote. The newspaper for the members of the Protestant Reformed Churches asked Bread for All, Heks and Mission 21.
October 17, 2020
Katharina Gfeller, who heads international development cooperation programs at Mission 21, reports in an interview with the newspaper "reformiert. about the drastic consequences of the Corona pandemic for the work of Mission 21.
28 July 2020
In Switzerland, too, racism and colonialism are increasingly an issue. The newspaper reformiert. reports how Mission 21 deals with the ambivalent legacy of its predecessor organization, the Basel Mission.
May 13, 2020
The corona pandemic is changing society. It creates physical distance, but also lets us (re)discover old and new forms of exchange. Tobias Brandner, international co-worker of Mission 21 in Hong Kong, writes an open letter to a former school friend, the writer Ruth Schweikert, in the web magazine "Republik" and reports on the situation in...